Hamilton Watches, a Typical Third Culture Kid
Hamilton Watches, a Typical Third Culture Kid
Today Hamilton Watches is as Swiss as it is American. CEO Sylvain Dolla tells 1010 why 2018 is an important year in its aviation story.
Interviews
April 14, 2018
Americans are brash and the Swiss are cold, and never the twain shall meet? Not quite, says Sylvain Dolla, CEO of Hamilton Watches. The brand's strength lies in it being enriched by both the American spirit — by virtue of its heritage — and Swiss precision, endowed by its current parentage. 
"When people are of dual nationalities or come from two different culture, usually that gives them some additional assets, some extra strengths to draw on. On the one hand we have access to the best watch technology for our products, which comes with a label of quality, and then we have the amazing history that we have in the US, everywhere from Hollywood to military institutions. 
"When you are born from parents from two different countries, it makes you unique."
Dolla speaks to 1010 on the sidelines of the opening round of the 2018 Red Bull Air Race World Championship, in Abu Dhabi. Hamilton, which has been a partner since the conception of the event, is now not only the official timekeeper but also has a plane and four pilots in competition. 
This is a natural fit, the CEO explains, as the brand actually developed and manufactured cockpit equipment in its early days. "We have the previous world champion of diving as an ambassador, and we have now four pilots. And then we have friends of the brand, like the famous rescue pilots in Europe. But for us what is very important, when we have a partner, it's always long-term, they become part of our story.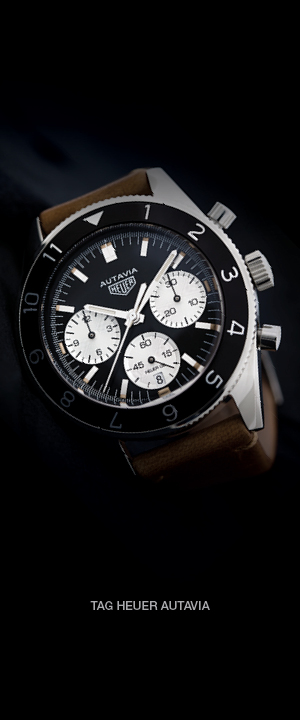 "We've been in the world of aviation for 100 years, because we had our first plane event in 1918. Since then we've always been involved with pilots and developing pilot watches."
"We've been in the world of aviation for 100 years, because we had our first plane event in 1918. Since then we've always been involved with pilots and developing pilot watches."
The company's archives boasts such feats as a picture for the first flight of the US Postal Service. No points for guessing the brand on the pilots' wrists. "I can tell you 100 years of time in the sky for us is important, so we have developed specific calibre for the X-Wind model that we'll launch in a limited edition at Basel.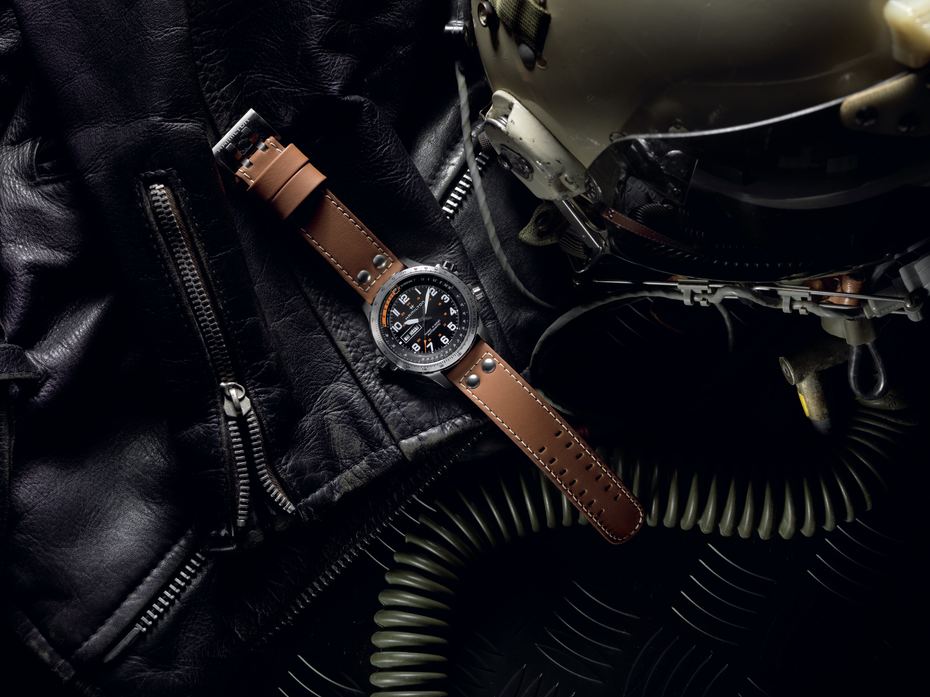 Furthermore, Hamilton also developed pocket watches for the railways, an advantage given the popularity of pocket watch-inspired timepieces today. 
Other highlights include riding the quartz wave with Pulsar, which was developed as a Hamilton line before it was sold off, and the first electric watch, precursor to the quartz, in the triangular Ventura. This year marks the 60th anniversary of the Ventura, and Hamilton celebrates with new models in the Elvis 80 line, including a skeleton version modelled after an old-school microphone. 
The brand's connection to Hollywood dates back 60 years. "Working with the prop masters and costume designers remains a crazy source of inspiration," says Dolla. "We've appeared in more than 500 movies, including films like Men in Black and Interstellar, and this is an example of the American spirit running through the brand." 
That spirit is supported by the Swiss precision the brand has access to though its parent company, the Swatch Group. While Hamilton doesn't manufacture its own movements, it develops its calibres with sister company ETA, a world leader for Swiss mechanical and quartz movements.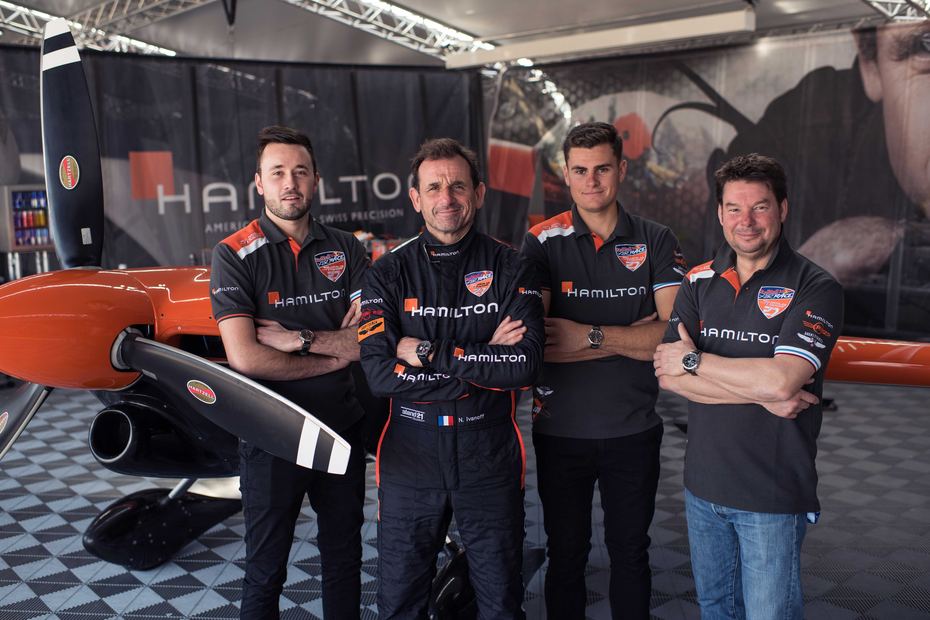 "We produce and manufacture our watches in Switzerland, which is the best label in terms of quality and innovation in the world of watches. That's what's great about the brand — we combine the American spirit with Swiss precision."
Rudyard Kipling may as well be speaking to how Hamilton reconciles its American character and its Swiss identity: "Oh, East is East, and West is West, and never the twain shall meet ... But there is neither East nor West, Border, nor Breed, nor Birth / When two strong men stand face to face though they come from the ends of the earth!" 
Agree? Disagree?
Be the first to start a discussion.