The celebrated independent watchmaker couldn't be happier that the geekiness of his childhood is now being embraced. 
Interviews
April 16, 2018
Death and taxes might be the only two inevitabilities according to the maxim, but the world of Maximilian Büsser has three of its own: In conversation with the mad genius behind MB&F, he will bring up his friends, he's sure to work in his favourite quote ("The creative adult is the child who survived", the philosophy underlying his company), and you can rely on him to be candid. 
Latter quality makes him a very interesting interview subject. In Dubai to promote the MoonMachine 2, I sat down with Büsser in the MB&F M.A.D. Gallery to discuss this piece, and, as expected, the conversation took on a life of its own. 
Let's start with your latest release, the MoonMachine 2, your second with Stepan Sarpaneva. Why did you see a need to create a second MoonMachine? There is no need. I mean yes, there is the need to create, but there is no need de facto. I've realised that first of all, I don't think like other people, which was a big issue for me when I was a kid; I didn't fit in. And now I find being weird is super cool. The other thing is that my ideas will remain only ideas if I don't surround myself with great people who transform those ideas into reality. The realisation that I need other people to get those dreams to come true — that's the need. 
I started off on my own creations and a few years later I was at a dinner, in 2008, where the idea of collaborations was born. I actually sat next to Alain Silberstein, who I'd always worshiped but never met, and at some point I turned to him and said, "You know what, Alain? Would you be interested in redesigning one of my pieces?" 
From that conversation, we finally did two pieces together. What's really interesting is that a journalist asked Alain, "So, you've  redesigned one of Max's pieces — would you let anybody else redesign one of yours?" He said, "Never!"
Did he give a reason? He said, "It's my creations. I don't want somebody to rework one of my creations." And I must admit, when I started giving my pieces to somebody else to rework, it was a very tough experience because you have to relinquish control. I created MB&F to do what I believed in, finally. Then to let somebody else start tinkering with what I believed in? The first couple of pieces were a bit problematic for me, ego-wise, and then I got used to it.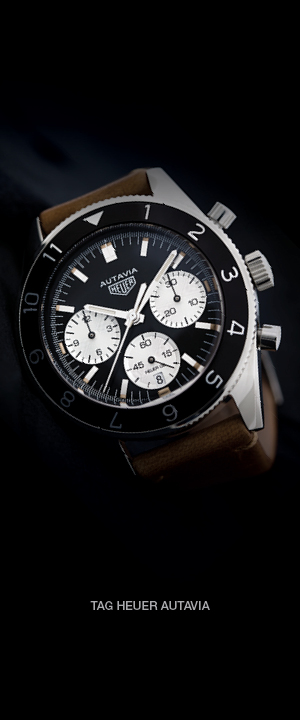 "All of MB&F is an ego project! I create only what I love, and don't care if people like what I do."
So, why Stepan? I loved the guy. I think he's an incredibly competent watchmaker. He's probably the watchmaker who's got one of the most edgy design eyes I've ever seen. Most watchmakers are watchmakers, and the design part is not really their thing.
I think he's super competent, and I love his sense of humour. We stayed in touch after producing the first MoonMachine, and at some point I asked if he wanted to do it again. 
Again — there's no need. This is a very important element. MoonMachine 2 is 36 pieces, and we craft about 250 pieces a year. It's peanuts, branding wise. It's just about the pleasure that follows creating.
What do you see these creative partnerships bringing to horology as a whole? We call them Performance Art pieces because neither of us could do that piece alone. You're enriching the process, because I did the HM8 and he does his Moon Shine and all that. When we put these elements together we create something that neither of us would, so one plus one equals three. 
I also think our industry's been way too focused on pleasing clients — on trying to come up with products that would sell in great numbers — and has maybe too often forgotten to take some more dramatic, creative risks. So when you have two independent creators who are pretty disruptive decide to come together, it can only be interesting. You're going to produce something very different from what you see in the normal watch industry.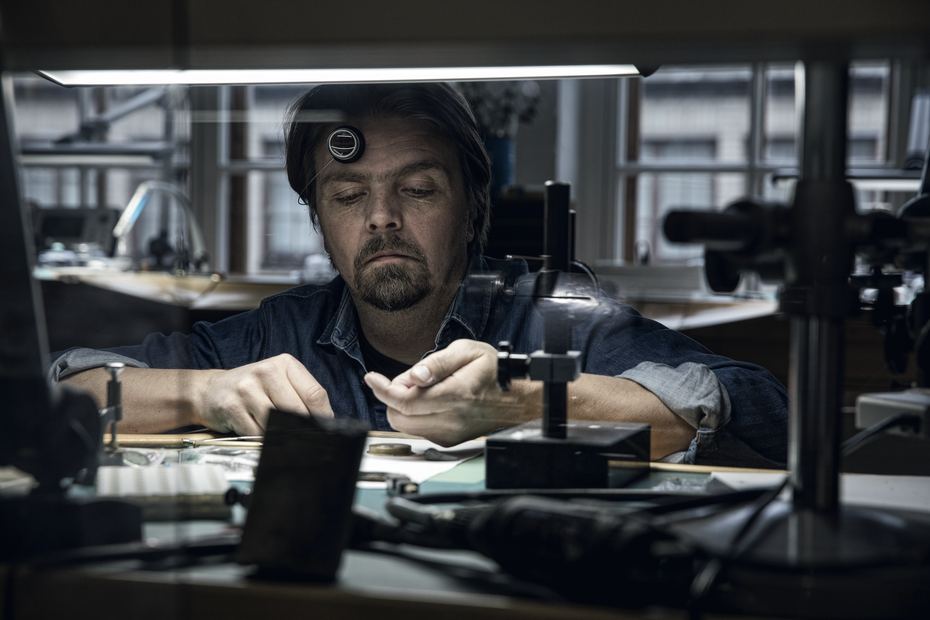 But don't you also run the risk of basically producing ego projects? All of MB&F is an ego project! I create only what I love, and don't care if people like what I do. That's why I started MB&F! I would never have created the [HM4] Thunderbolt, or the [HM6] Space Pirate or the [HM7] Aquapod if I was thinking, "Oh, I need to build a brand."
How do you curb that, though? Well, while MB&F is a total ego trip, but what we create is wearable. It might be conceivably crazy, but it actually is wearable. Interestingly, I've boiled down two of the biggest issues in my creative process going forward. The first is wearability, because there are all sorts of things I would like to do but I realise I can't wear them physically — it wouldn't be comfortable.  
The other is water resistance. Modern watchmaking needs to be water resistant even though people don't go and swim with it, because countries like Singapore have 98 per cent humidity and you have to account for that.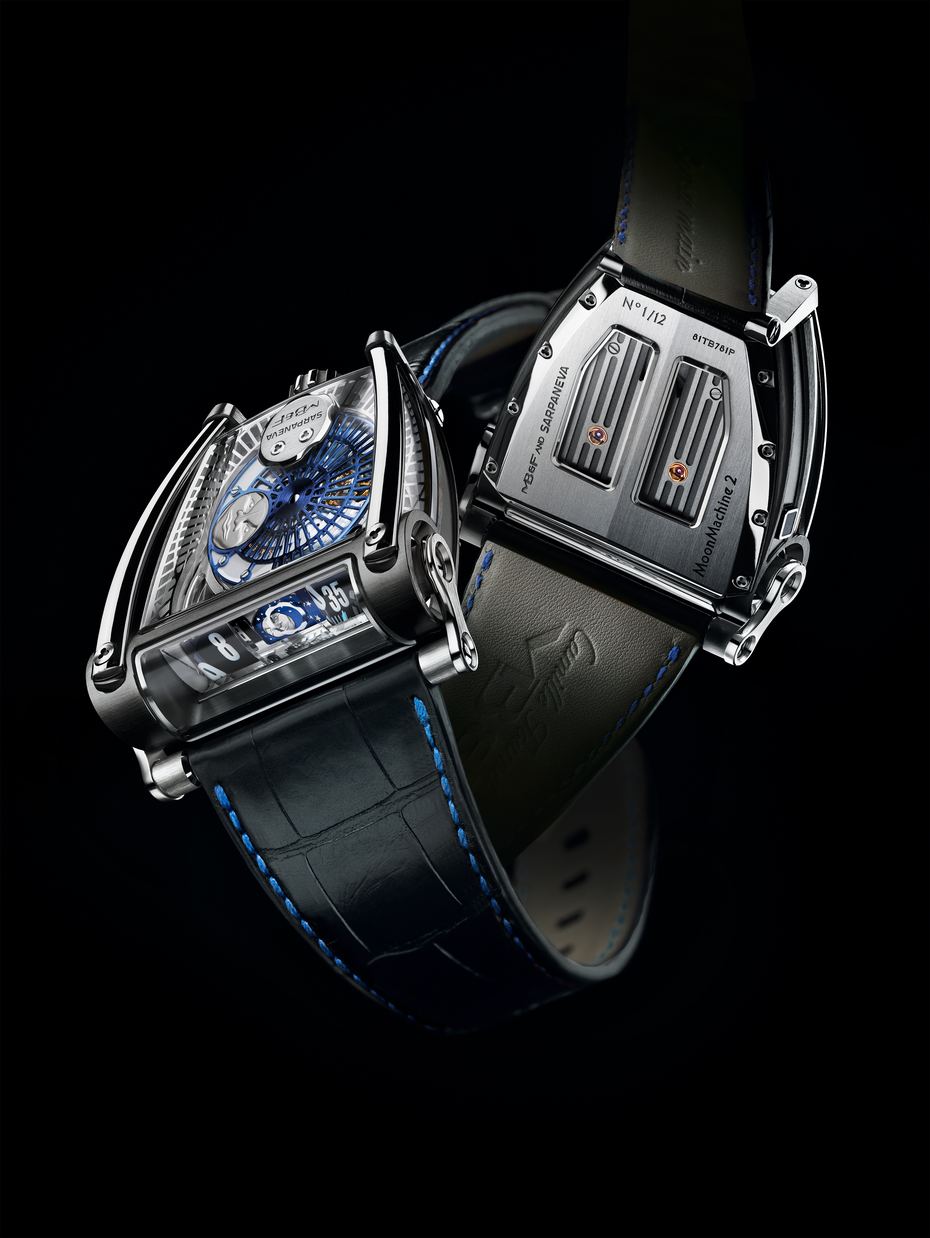 You recently launched Kelys & Chirp, another collaboration with Reuge and Nicolas Court. How different is working with a brand like that to working with somebody as independently minded as Stepan? We'd already done three music machines with Reuge, so when they came back to us and asked if we wanted to experiment with other ideas I said yes, but not in the music box. For me, it was about the singing bird. I remember as a kid being completely mesmerised by it.  
So we decided to mix two of my favorite mechanical art pieces — the singing bird and automatons. This is actually the first of a series of animals with the surprise element of a singing bird. The series is meant to showcase the work of automaton makers because there are maybe, I don't know, five left in the world? Whatever they do is worth between $500,000 and $1 million, and they make like one every three years. I said let's do something where we can make maybe 20 a year, and by showcasing this craft people will start to understand that we exist, which most people don't… 
So I went to Reuge and Nicolas with the idea and they found ways to realise it.
Speaking of the automata, one of the highlights of last year's SIHH was François Junod [with Van Cleef & Arpels' Automate Fée Ondine], with the fairy and butterfly that moves and lily pad that ripples. That just blew everyone away! That was simply incredible. But again, that too is a $2 million or $3 million piece. I'm not saying it's not worth it. But I wanted to come up with something which, even though it's not inexpensive, is something which is much more approachable.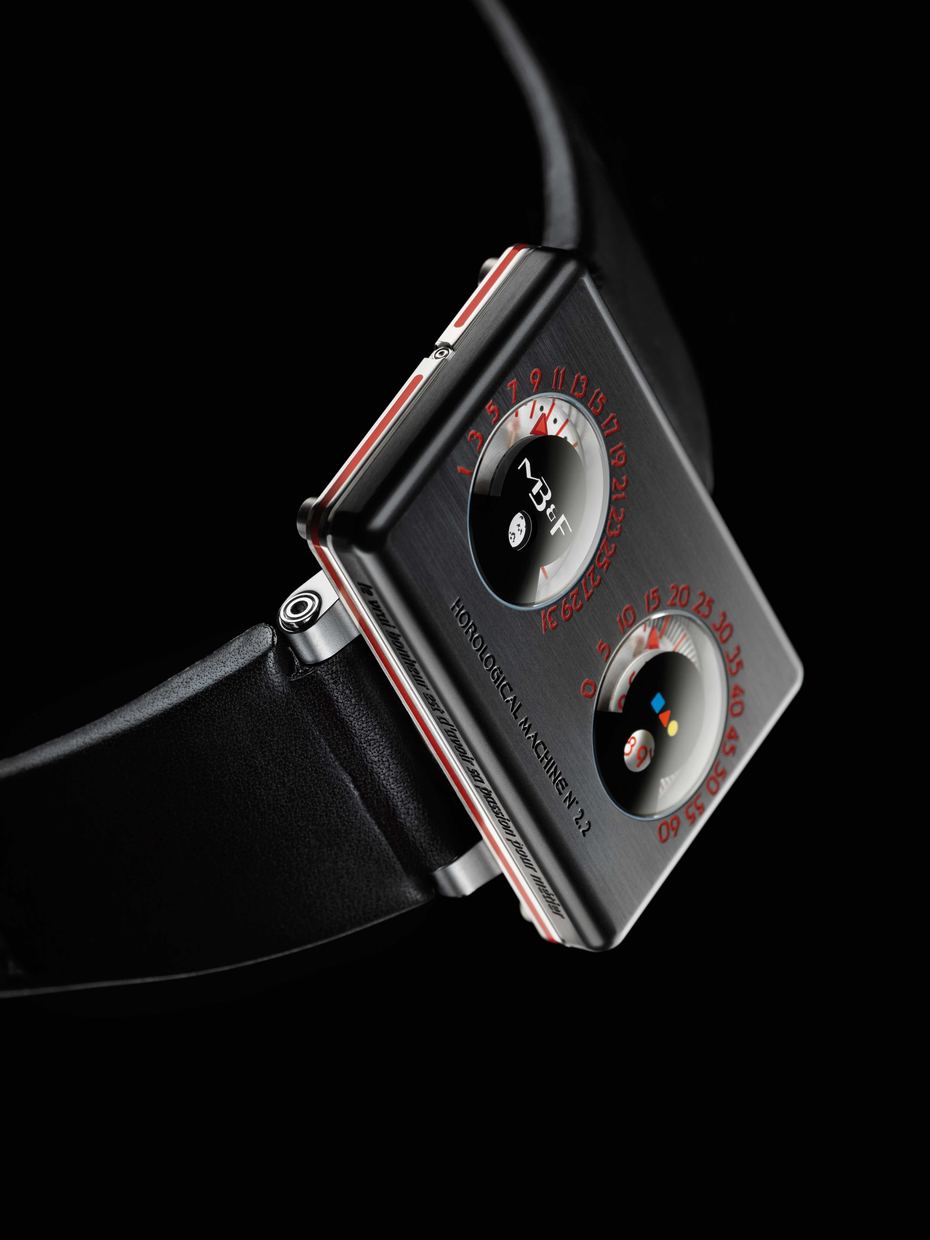 Seeing that you created MB&F for creative control, how does that inform where you are now and where you see the brand going? For me, the journey is more important than the goal, meaning it's about the whole creative process. It's about being able to go to the end of my ideas. I decided five years ago to stop growing the company, and what's happened is that the sales at retail level have been much higher than our production in the last three years. So the brand is finally in a position where we don't have to worry about the commercial aspect.
Most don't have that luxury… It's an incredibly luxury, especially when you're a disruptive creator. On that front I think the journey seems well on its way. We've got six new calibres in the pipeline for our HMs and LMs, and there are other co-creations and Performance Art pieces coming. As it takes about three to four years to create a piece, I've got the next five years more or less mapped out. 
It's interesting what independence has brought to the industry. I find that most of the real creativity comes from the small independents. Why? Because there are no chief marketing officers or CFOs. People aren't thinking, "How are we going to sell this piece?" but "Wouldn't it be cool if we did this piece?"
One is client centric, the other creative centric. Many of the small guys are very much creative centric. And let's face it — if they're not innovative, they'll die because they can't compete with the big giants who've got the market power to impose their products. Just look at the SIHH, opening up with the Carré des Horlogers. We were eight three years ago, and now we're 16. That's a sign.
And Baselworld — what can we expect? We'll be showcasing an amazing co-creation [which turned out to be the weather station The Fifth Element, with L'Epée 1839], and we will be presenting to our retail partners an HM9, which will be unveiled in October. Because when we unveil to the press we deliver.
But most brands present way before the pieces launch… It's a question of survival. When you have no money for advertising, you need to make sure that when the little press PR you get comes out, your product is on the shelves.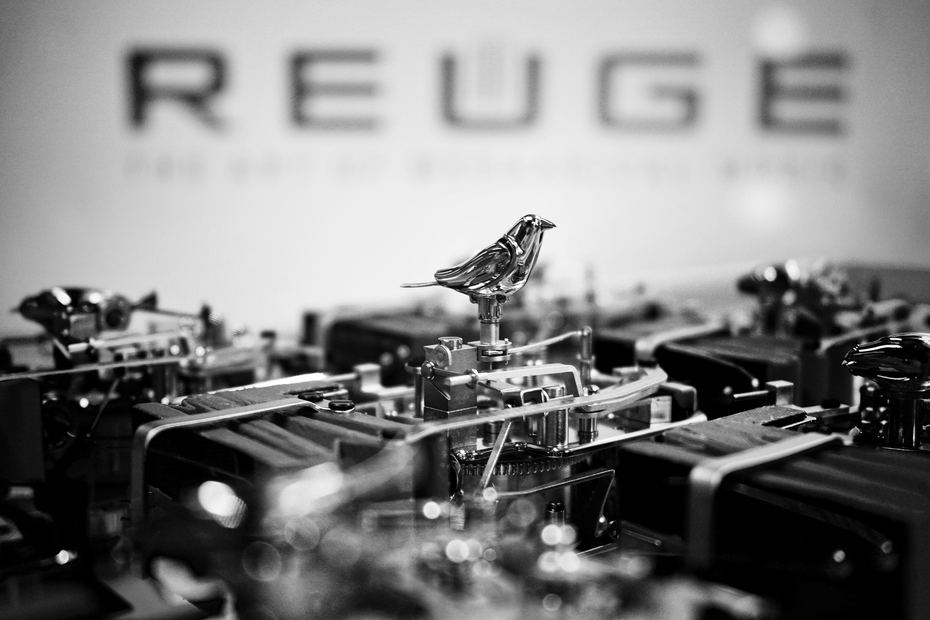 However, Jaeger-LeCoultre did launch the Polaris Memovox amidst a larger presentation at SIHH. It's interesting how that fashion calendar evolution of see now-buy now is filtering into watchmaking... That's exactly what's happening. And it should. Because what we're creating, mechanical watchmaking, is — let's face it — pointless. I mean, I've got the time better and more precise and it's free of charge on my phone. Watchmaking is a work of art and when you present the piece, you generate strong emotions. Why are you going to wait six, twelve months or longer until those emotions have subsided before releasing the product?
But, conversely, isn't that one of the hallmarks of luxury? That if you want a bespoke suit or customised car — the ultimate codifiers of luxury — you do need to wait? True. I think less and less human beings are actually sensitive to that. Now bespoke — yes. We don't do any bespoke pieces, but it's understandable waiting for bespoke items. Today I see more and more clients are into instant gratification. So showing a piece and then telling them to wait a year…
In my opinion you're making them wait because you're not professional. It's not about making them wait because you want to make them wait, because then you're basically a sadist. You're making them wait because you didn't organise yourself well enough to deliver when you're presenting. So just get your act together.
What about LM9? We're going to present to our retail partners in Basel. They'll take their orders and we'll allocate the pieces. It's taken us four years for HM9 to be where it is. To me, everything is launched. For me, the risk has been taken 100 per cent.
So everything's going ahead whether people buy one, 10 or 100? If a retailer tells me they want three or one, or they don't want any, that's fine. It's a bit weird but I don't actually really care, because I know that for the last five years I've been producing less than what the market might think we may be able to make.
That speaks again to being independent and not being influenced by bean counters… I understand that publicly owned companies have to abide by different laws. You need your double-digit growth, and when you need to grow so much every year, it's going to kill your creative risk taking, because nobody wants to be the CEO who created the product that didn't sell. 
I think in life it's about being a dog or being a wolf. It's a very different process — being an entrepreneur or being a hired gun.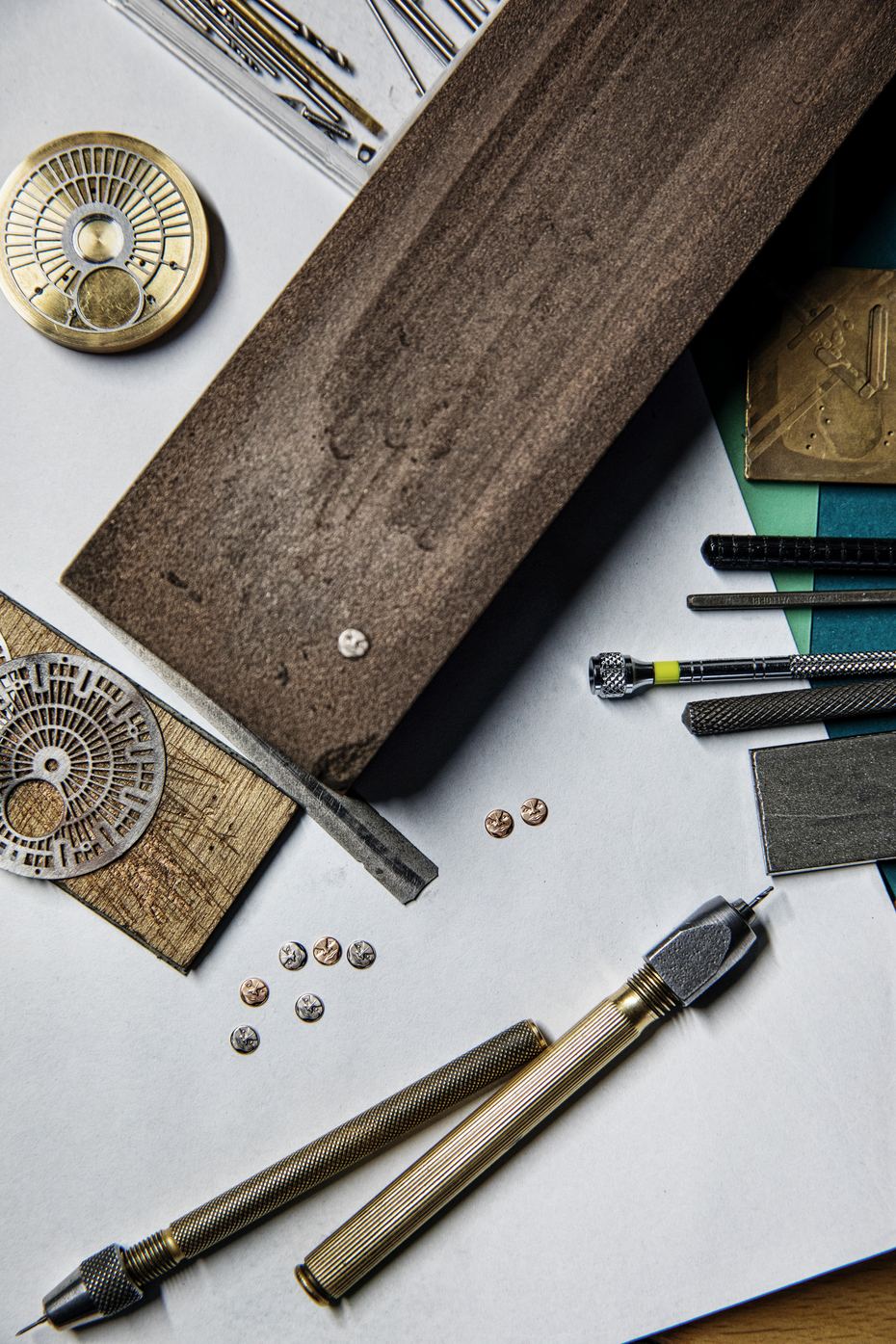 "We call them Performance Art pieces because neither of us could do that piece alone...When we put these elements together we create something that neither of us would, so one plus one equals three."
Now I need to ask, what did you think of H. Moser's  Swiss Icons watch? That's a tricky one... The product itself made me laugh when I saw it. I just think the point it was trying to make got completely garbled between the product and the message that was conveyed.
Oh? I think it's very clear that most big brands today are living off their icons. That's a fact, and nobody's saying there's something wrong with that. I just think that, unfortunately maybe, the video that was posted alongside it was off key.
What's really interesting is that every icon today was a disruptive product yesterday. There is no icon of any brand today that was an immediate hit when it was released. It was usually something that was so avant garde that it actually didn't sell. But luckily those brands kept them in their catalogue and 30, 40, 50 years later, 100 years in some cases, somebody went like, "Wow, this is a really cool design. Shouldn't we come out with it?" 
My point is that the industry's been milking the cow for 25 years; it's time we started feeding it. By that I mean it's time you start creating the icons for your children — because you've lived off these icons. The youngest icon, and I'll take Richard Mille because for me he created an icon. He's the only one in the last 20 years who's actually created an icon. Before that the youngest icon is [Chopard's] Happy Diamond, which I think this year is 40 years old, or something like that. And before that it was the [Patek Philippe] Nautilus and the rest. 
So it's time for the big boys to take a few creative risks, so that the managers in 20-30 years' time will have something to work with. 
Agree? Disagree?
Be the first to start a discussion.