Serena Williams: I Feel Like the Luckiest Girl in the World
Serena Williams: I Feel Like the Luckiest Girl in the World
Credit Tom Munro Serena Williams wearing the Audemars Piguet Diamond Outrage
The world's top tennis star on Audemars Piguet's Diamond Outrage
Interviews
October 15, 2017
Most expectant mothers have their minds firmly full with last-minute nursery preparations, hospital bag packing and birthing plans. Eight-months-pregnant Serena Williams has these concerns, of course, but her sights are also set on a bigger postpartum goal: her return to tennis.
"I am looking forward to becoming a mother and coming back to the courts already," she says. "I'm always thinking about what's next: the next victory, the next trophy."
Elsewhere, the world number one women's tennis player has said that she has her sights set on competing in the 2018 Australian Open next January - thought to be just three months after giving birth.
It's an audacious goal, but if anyone can achieve it, it's 35-year-old Williams who, with 23 Grand Slam titles to her name, is the most decorated player of the Open Era. Should she manage to defend the title she won while in the early stages of pregnancyin January this year, she'll equal Margaret Court's overall record of 24.
It's so tantalisingly within reach that Williams isn't going to let something as trifling as becoming a mother for the first time stop her from giving it a good go. As such, she's continuing her strict exercise and nutrition regime throughout her pregnancy.
"I intend to keep exercising for as long as possible while pregnant," she says. "I want to baby to be healthy and for that you need a healthy life. Also, when I come back to tennis it'll be better if I've kept as fit as possible all the way through the pregnancy rather than having to lose a lot of weight afterwards in order to get fit again. Eating healthily is a must, but being healthy is a lifestyle."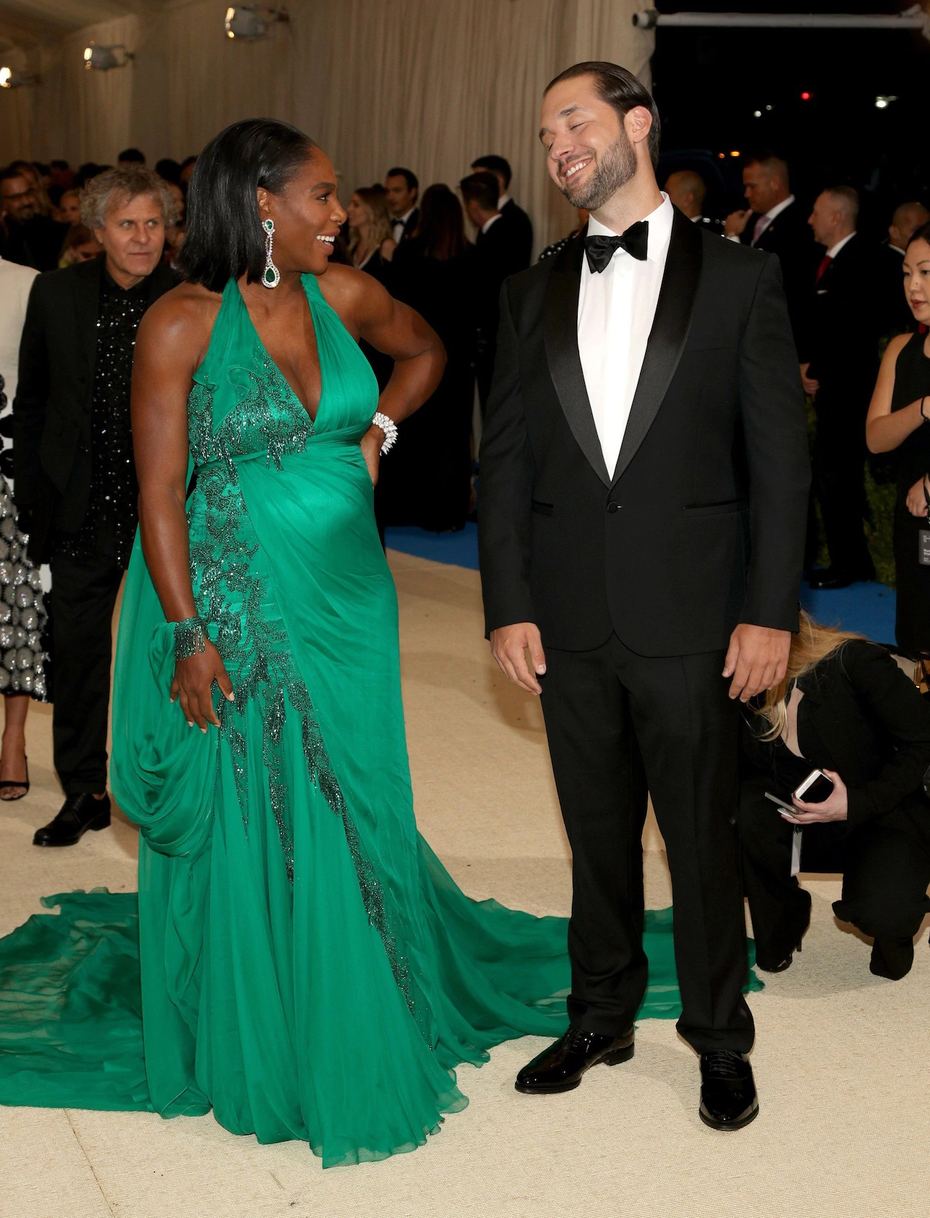 And yet in true Serena style, she combines intense discipline with a healthy dose of fun. Earlier this month she held a 1950s-themed baby shower in West Palm Beach, Florida, where friends including Eva Longoria, Ciara and Kelly Rowland, alongside her sister Venus and fiance Alexis Ohanian, dressed up in vintage gear to celebrate the impending arrival of 'Baby O'.
And earlier this year she and fiancé Reddit founder Ohanian, whom she met in Rome in 2015, dressed up to the nines for the Met Gala in New York. It was her first red-carpet appearance since having accidentally revealed her unexpected pregnancy to the world via Snapchat in April.
Fashion is hard; harder than tennis. In tennis I make my own destiny, but in fashion you have to rely on so many other people.
Dressed in a bump-hugging, emerald-green Atelier Versace gown, Williams accessorised with dazzling emerald and diamond earrings by Hollywood jeweller XIV Karats, and an even more dazzling diamond piece on her left wrist: the Diamond Outrage high jewellery watch by Audemars Piguet, for whom she has been an ambassador since 2014. The watch, which Williams describes as "beyond anything I've ever seen", is the third in AP's series of high jewellery watches and features 65 carats of diamonds set into its vicious-looking spikes, one of which conceals a watch face.
An attention-grabbingly fierce piece of craftsmanship, it's a far cry from the sporty styles that Williams describes as her "lucky charms" on court. "I have slightly fewer than 10 Audemars Piguet watches now," she says. "I wear them all on different occasions. The only style I wouldn't wear on court is the Diamond Outrage. It's way too special...or too dangerous! But every time I do wear it I feel like the luckiest girl in the world."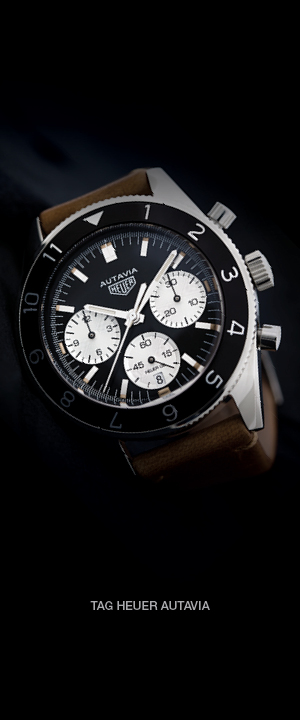 "It was such a fun shoot. Tom was able to capture my fun side, which is really me."
Credit Tom Munro
Serena Williams wearing the Audemars Piguet Diamond Outrage
She must have been delighted, then, to be shot by fashion photographer Tom Munro while wearing the watch for Audemars Piguet's latest campaign. "It was such a fun shoot," she recalls. "Tom was able to capture my fun side, which is really me. When I'm on the court you only see my serious side, so it was very cool to be able to showcase the 'off the court' version of me."
Williams' interest in fashion extends beyond her flamboyant personal style and cover-girl shoots (she was also photographed by Annie Leibovitz for the cover of the August issue of Vanity Fair, where she appears naked and cradling her bump, Demi Moore-style) to her own label, sold via the Home Shopping Network, which she launched at New York Fashion Week in 2014.
But the world of staging catwalk shows and wooing fashion critics is still somewhat uncertain territory for the usually indomitable sportswoman-turned-designer.
"Fashion is hard; harder than tennis," she says. "In tennis I make my own destiny, but in fashion you have to rely on so many other people. You can't give up, even more so than in sport. I am still fighting to make the right choices… one step at a time."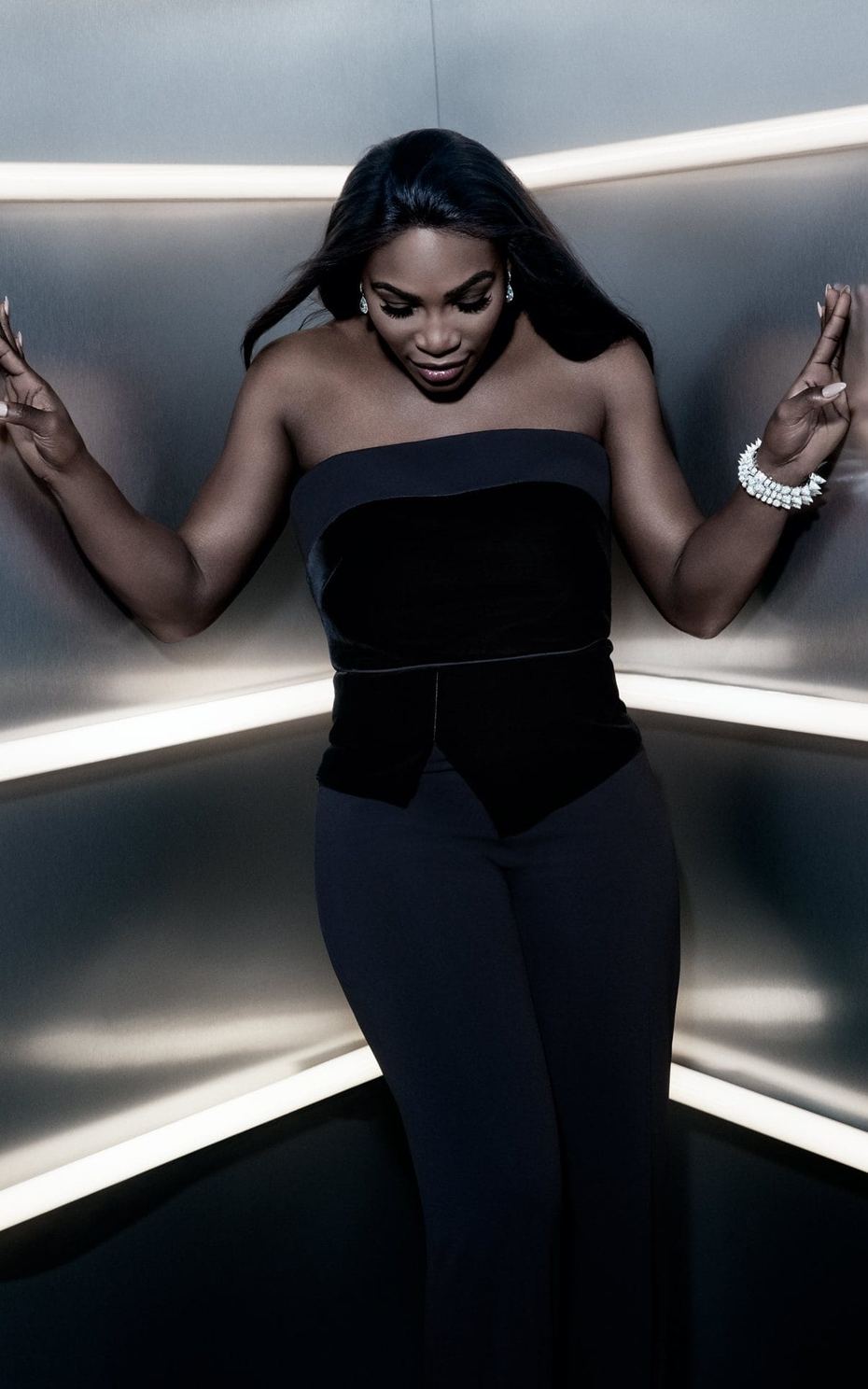 The next steps for now though are finding the right nanny (she is reportedly looking for a French-speaking baby nurse) and settling into motherhood with Ohanian, who is based in San Francisco where his business is headquartered.
Maintaining a trans-coastal relationship amid sleepless nights with that not-so-distant Australian Open goal in mind is no mean feat. But Williams will, as ever, take it in her stride. "Determination is key, whether you're on or off the court," she says. "You have to feed it, work on it constantly. What drives me daily is my love for what I do - I wake up and I want to be the greatest athlete. That's more than enough."
"I'm lucky because I feel like I have achieved a lot already," she continues. "In some ways it's easier now I've won different titles because there is no pressure to achieve anything specific. I am playing for fun now. Obviously, I would like to win the ultimate record, but that's a story to be continued…"
---
This article was first published in The Telegraph
Agree? Disagree?
Be the first to start a discussion.