The man behind F.P. Journe talks pre-owned watches, independence and a new line for 2017
Interviews
January 1, 2017
For those not familiar with the scheme, F.P. Journe offers pre-owned examples of his back catalogue with a new warranty. But when so much of the current vintage market is determined by patina and authentic signs of age Journe decided to refurbish all of the Patrimoine pieces to an 'as new' condition.
"It's aimed at new collectors who were not there in the past," he says. "They didn't have a chance to buy previous models and if they are uncertain about buying online or from auction houses. We buy the watches – of course we know a lot of our collectors – and make it completely new so they can buy previous pieces with 100 per cent security."
The programme is a significant step, representing the first recognition by a brand that watch collectors can't always afford to put down for a new timepiece without regretfully moving an older one out of the door. It is also a major boon in helping would-be buyers of discontinued Journe watches to sidestep the pitfalls of the pre-owned market; with these pieces, you know the movement is in full working order, with official parts used if replacements have been necessary, and they come with a new three-year warranty.
Next up is the subject that cannot go unspoken, the current turmoil of the Swiss watch industry with exports down to almost every global market – although we're pleased to report that the UK is in rude health, bucking this trend in a major way. The big groups such as Swatch Group and Richemont have already reported dismal sales figures but how is 'the crisis' affecting much smaller independents?
"Independents like Rolex, Patek Philippe and Chopard you mean? The distinction is more between industrial companies and small, completely artisanal watchmaking companies. So you have artisanal, like Roger Smith with 20 watches a year and half artisanal from 200 to 1,000 pieces like us.
"For us it's going quite well at the moment and we are happy, but of course we are affected by the global trouble that we are experiencing because the big groups have a big production and they are pushing really hard now to sell the old products. I was in the States last week; on Madison Avenue they have a lot of watch brands. Today when the customer steps into the stores the first thing [the salespeople] say is, we can give you a 20 per cent discount. They don't start talking about the watches, nothing, but instead about the price.
"So we are suffering a little bit because the people know that everyone is making discounts, but F.P. Journe boutiques are not making any, so people are going elsewhere to follow the lowest prices. But long term this protects our brand."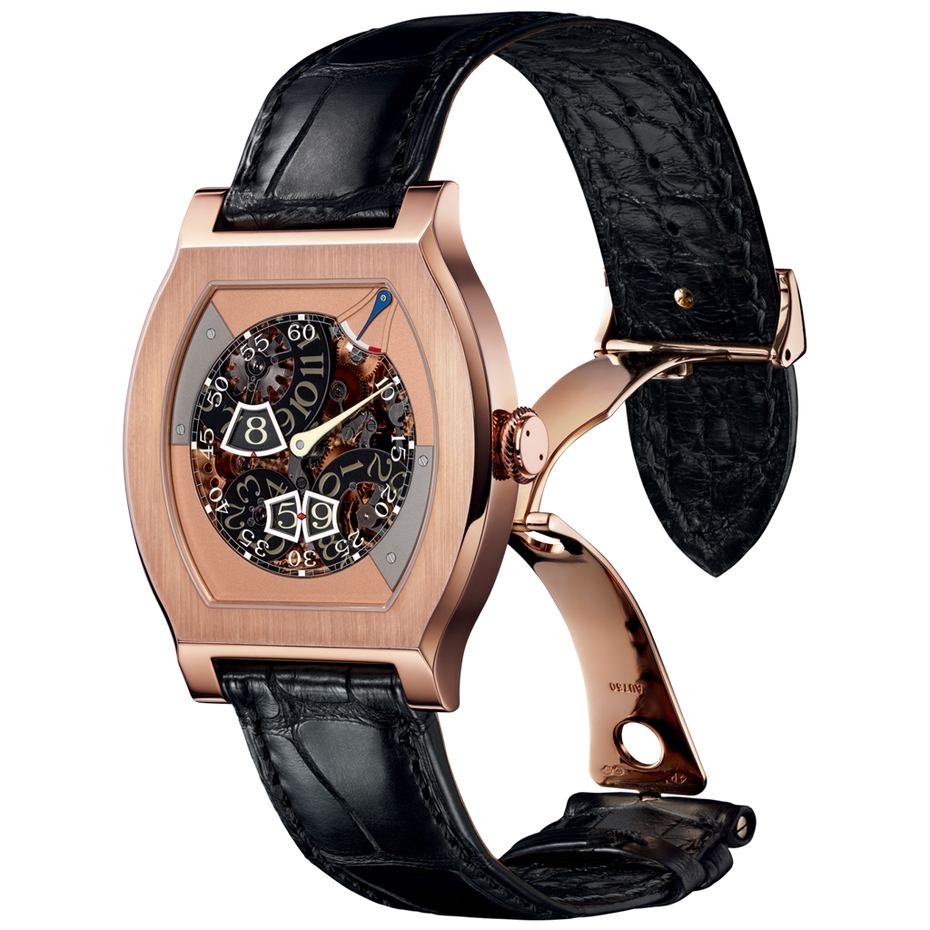 One of Journe's most notable achievements – and that's from a rather illustrious career – was his Chronomètre a Résonance in 2001, which was the first time that the phenomenon of resonance had been demonstrated in a wristwatch, two separate balance wheels in close proximity synchronising naturally.
With Armin Strom selecting SalonQP to unveil its new Mirrored Force Resonance Fire we asked Journe his thoughts on the new watch. And, well, he didn't mince his words.
"The Armin Strom is not real resonance because the mainsprings are related, so that is not working resonance. When balance wheels are connected they are not so flexible, balance wheels need to be fixed."
Journe also confirmed that he would be concluding his Vagabondage trilogy of wandering hour watches in January. This digitally inspired trilogy was founded in 2004 when, to mark the 30th Anniversary of auction house Antiquorum, F.P. Journe produced three piece unique, wandering hour watches with brass movements that were auctioned off for charity.
Following the success of these turtle-cased oddities, Journe produced two further runs of the Vagabondage, in 2005 and 2006. The Vagabondage II then appeared in 2010, this time with both hours and minutes displayed digitally. Taking its own meandering path, the Vagabondage series will conclude next year with the third in its series.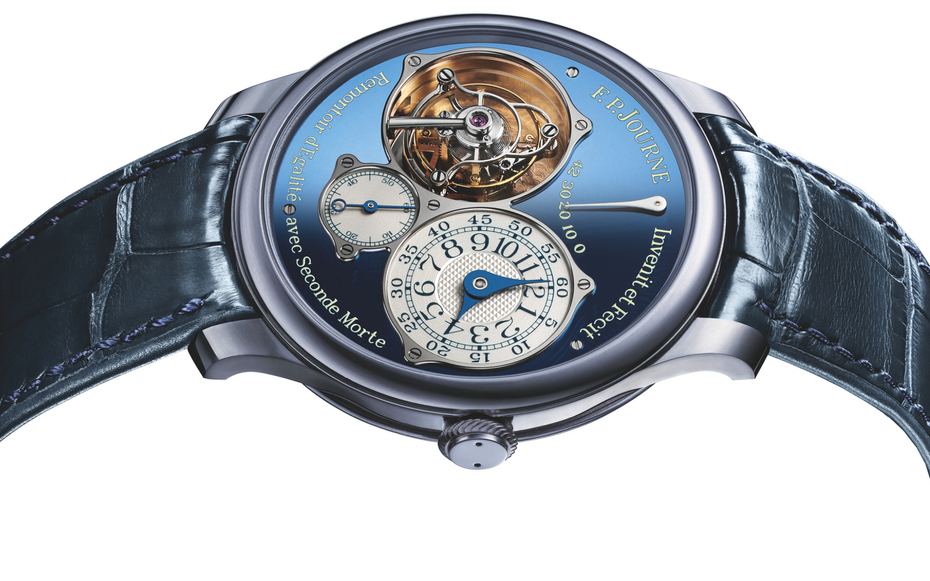 What's coming for 2017
Last but not by any means least, Journe revealed something very interesting indeed about what we'll be seeing in nearly a year's time. In time for the 7th edition of the Only Watch auction due to take place later in 2017, F.P. Journe will reveal a piece unique monopusher chronograph.
This isn't your normal Only Watch project; Journe has never produced a monopusher chronograph before (at least, not under his own name. The Centigraphe Souverain, one of the cleverest chronograph movements out there, uses an innovative rocker switch rather than a pair of pushers, but it's not a true monopusher), and while details are scarce at this point, we are still nearly a full year away. Just knowing it's on the way is pretty major. What we do know is that it won't be limited to a one-off charity piece, but will spark production of a whole new watch.
"We will go into serial production after Only Watch," he told us. "This will be the first time that we will [intentionally] present a novelty for a charity and then for production, normally it's the other way around." 
The unique piece will use the same Tantalum case and polished metallic blue dial that F.P. Journe has used previously for Only Watch pieces.
---
This article was first published on Salon QP
Agree? Disagree?
Be the first to start a discussion.