Fiona Krüger: I Want to Make Something People Remember
Fiona Krüger: I Want to Make Something People Remember
The independent watchmaker on her Day of the Dead-inspired timepieces
Interviews
October 31, 2017
The French have this overtly direct way of speaking. "Really I would have moved back to Scotland years ago, but the weather there is so bad. But Scotland is still very much part of who I am." 
Or: "It's so nice to go somewhere when you can make a joke and people get it," says Fiona Krüger of her recent visit to the UK. "It's nice to have a bit of banter." 
And not just there – Mexico and South Africa have also featured in the independent watchmaker's itinerant 31 years of life to date. No wonder she feels something of an outsider, and all the more so in the characteristically conservative, high-end watch business: after all, she's a woman, isn't Swiss and is on the younger side. "A lot of suppliers weren't sure how to respond when I first approached them to make my watches," she notes. "I was in my 20s. They looked at me as if there must be a hidden camera somewhere, as if it was all some kind of joke."
But Krüger's rapid rise has been no laughing matter. The fine artist turned product designer turned watch designer only launched her first designs in 2013. She made her first official appearance at Baselworld, the watch world's annual trade Mecca, last year. But steadily she has built both a business – 12 pieces for her first collection, all the profits from that pumped into subsequent ones – and a signature style. That's her Day of the Dead-inspired skull motif, striking in today's market but, with its reference to time and mortality, with historic horological pedigree, too. "It's not just putting something I like on a watch – dolphins, say," she laughs. "That's not enough for a watch for me. It has to relate to time, or you may as well make jewellery."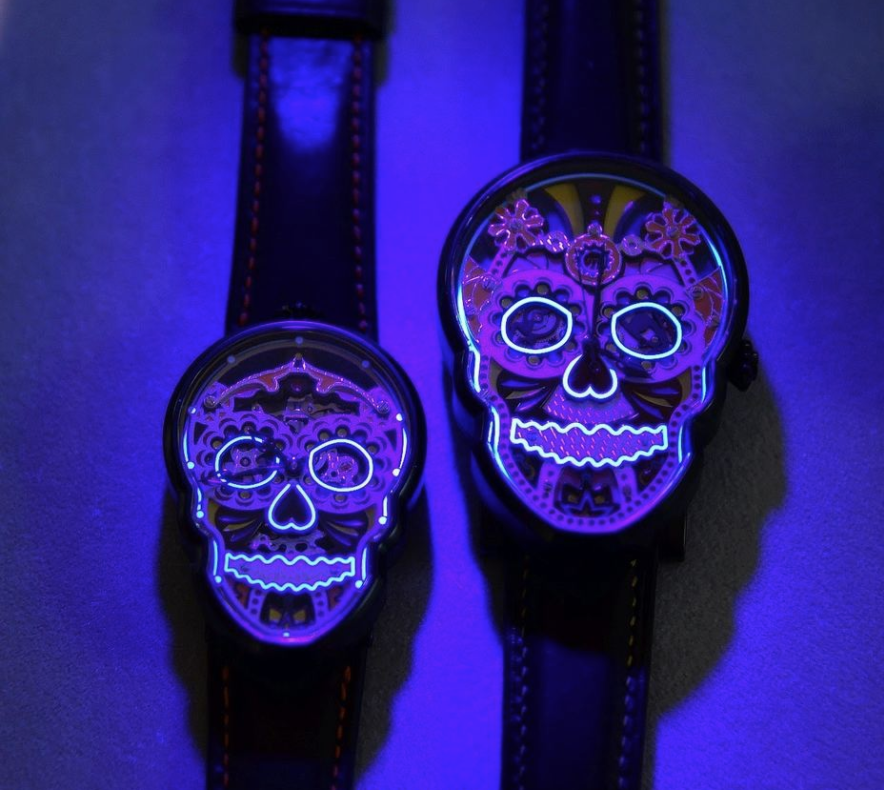 There is, obviously, an haute jewellery-like quality to Krüger's avant-garde designs, in their price – her watches range from about £10,200 up to £22,400 – and in their readiness to play with colour and form. But, she insists, this is more a product of contrast against the wider industry's latter-day reluctance to be bold. "That may be the reality of the market now, but it does seem to lead to a cookie-cutter mentality," she suggests.
"That has its place, but the watch industry has so much talent at its fingertips that you can only wish it was more risk-taking. I'd have a lot of respect for a company that did anything genuinely new."
By new, Krüger means aesthetically, rather than a tweak to the movement, or, as she notes, the industry's habit of rattling out last year's blue watch in green and calling it an original model. She admires the ingenuity of the mechanics, but for her the appeal of a watch is more visual. "When I look at a balance spring I see something that looks amazing rather than something that does something. When I see a movement, I don't see a mechanism, I see patterns that can be highlighted and played with," she says.
Sometimes she sees patterns nobody else can see – or at least not her South African husband, with only a passing interest in watches himself. One of her acid tests is to show him a new design, sometimes only to find that some detail she is hung up on he hasn't even noticed. "It gives you perspective," she says.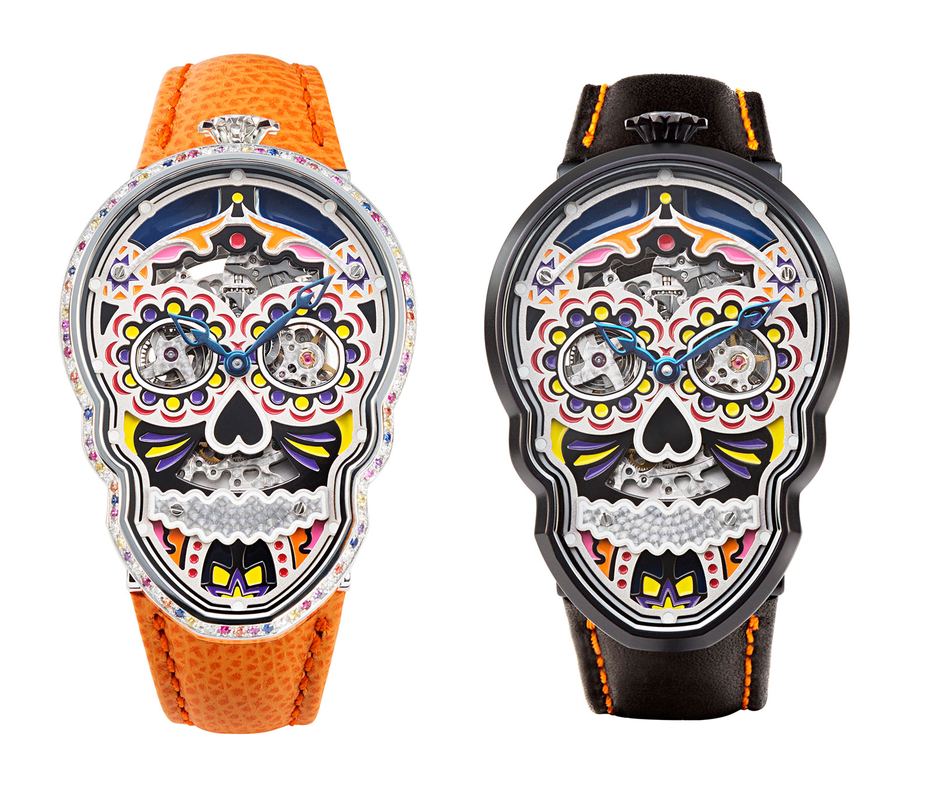 Yet Krüger concedes that she works in something of her own "little bubble", driven by creativity rather than business concerns; by her imaginative whims rather than trends ("as you can imagine, I do bugger-all market research!" she notes); as someone whose approach, she jokes, "isn't that line about breaking the rules once you've mastered them, because I've never even known there were any rules. I just discovered watches and caught the bug."
That was while she was studying at Switzerland's prestigious ÉCAL school of art and design, working on textiles and printmaking, when she was set a watch design project. Max Büsser, founder of MB&F, was one of the panel that judged her offering. Impressed by what he saw, Büsser, along with the likes of English expat watchmaker Peter Speake-Marin, would become something of a mentor. It was Speake-Marin who helped make the prototype of her first skull watch.
"I knew nothing about watches," she recalls. "I mean, total ignorance. When he told me making the watch wouldn't be that easy I was, like, 'No, I think I can manage it.' If I'd have known then what I know now I would have looked into doing something else."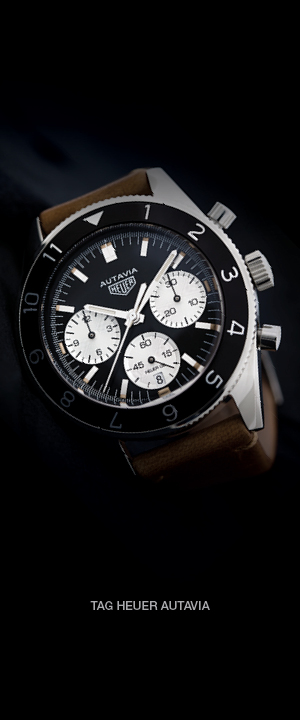 "I was in my 20s. They looked at me as if there must be a hidden camera somewhere, as if it was all some kind of joke."
Credit Fiona Krüger
Fiona Krüger Petit Skull
Instead, Krüger has, arguably, become a figurehead for a new kind of thinking in the business: in favour of the unconventional perspective of designers from outside the traditional industry ranks – "If I'm designing a watch, I don't look at any other watches – anything but," she says; reflecting a willingness to tap into a more millennial perspective on what a watch is or could be – all of her designs are unisex; and in a readiness to take a more traditional, collaborative approach, she is producing designs finessed and realised by artisans.
"You can do so much more working with other people than you can yourself," Krüger argues. "Besides, if you're a product designer, you're really an expert in nothing, so you have to work with companies who are also looking for something different."
Indeed, aside from the manner in which her own watches are produced, Krüger has begun to find her aesthetic in demand from other watchmakers. This year, she has worked with L'Epée on a wall clock – with characteristic humour, two of the piece's five barrels serve as pupils in a pair of eyes, while a 35-day power reserve indicator becomes a mouth that increasingly yawns as energy becomes depleted; and with Fabergé on a piece for its Dalliance collection.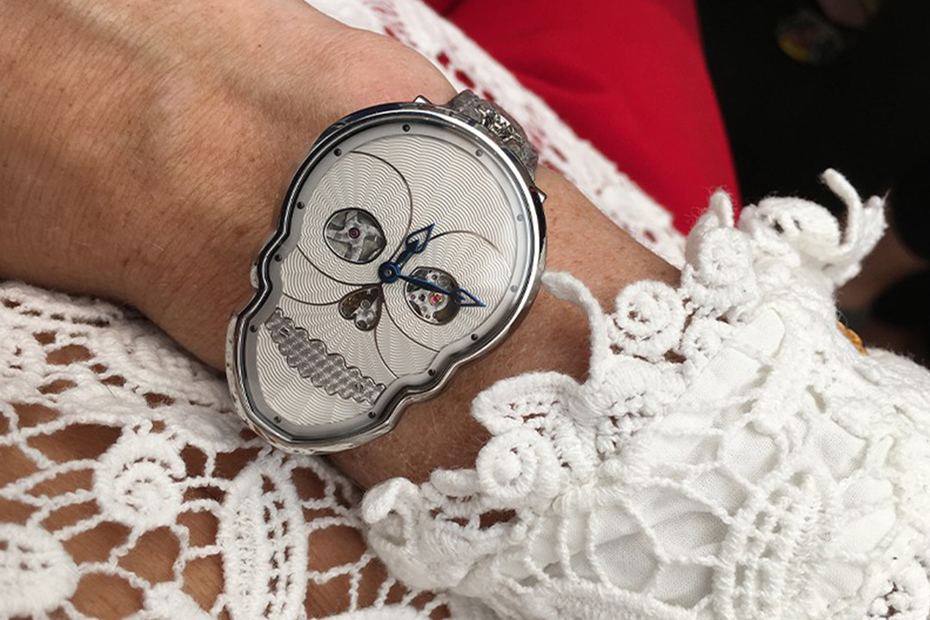 "The only limitation was that the Fabergé watch had to include rubies, because Fabergé's owners [Gemfields] also have a ruby mine in Mozambique," says Krüger. "That's been the best collaboration so far," she says, "because I was working closely with the artisans on different techniques, having chats with them that would then lead to really interesting ideas. It was nothing like that general idea of collaboration, in which you send a company a drawing and then never speak to anyone there again.
"If we don't work with these artisans, their skills will die out," adds Krüger. "If people pay any attention to the results then maybe it's because I'm doing something different. Like art, not everything will appeal to everyone, and that's okay. I want to make something people remember, whether they like it or not. You can't be too arty-farty – you still have to come up with something people will want and will wear. But consumers are hungry for anything different."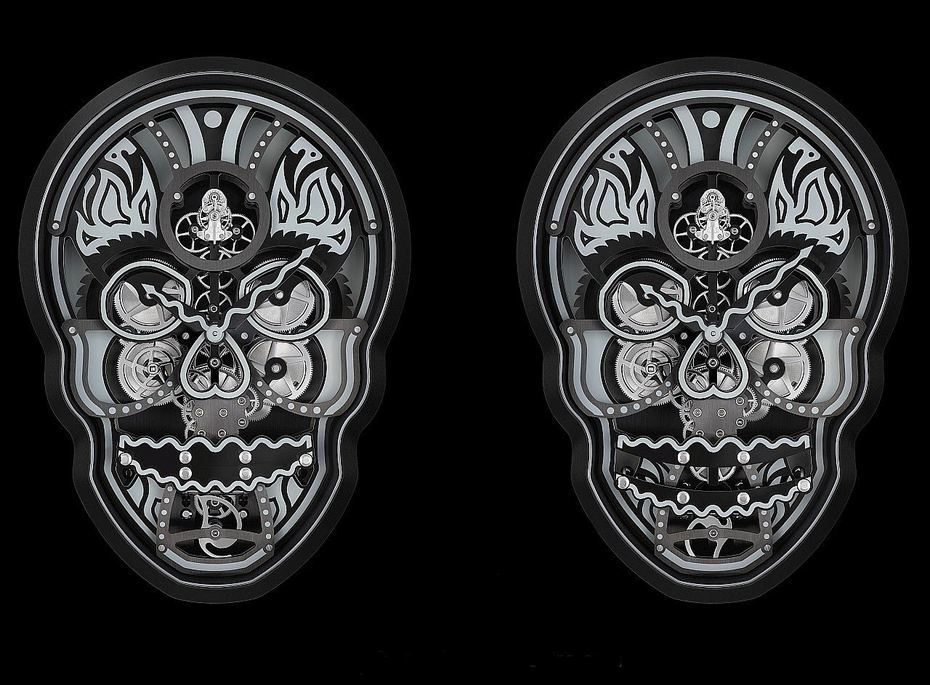 Women especially, perhaps. Why, Krüger ponders, a little exasperatedly, do so many watches for women come in shades of pink, or encrusted with diamonds? Why do so many have quartz movements? Small wonder, she says, that so many women look at what is on offer and conclude that it's really not for them. Women, like men, Krüger stresses, have broad tastes – this is why the fashion business doesn't only offer, for example, clothes in shades of pink, or encrusted with sequins. Krüger adds, "What is a woman's watch anyway?"
It is, perhaps, the kind of question that it takes a fresh perspective to ask of a business that is only of late rediscovering the possibilities of a more radical philosophy of watch design. This, the Krüger way, is watchmaking as "just another artistic medium akin to any other, like sculpture or painting", she says. In fact, one of her next projects is not a watch at all, but a collection of screen-prints. "Watchmaking's difference as a medium is that there are so many elements to it and you're working with some of the best materials and artistic talents around. Really, it's Willy Wonka's Chocolate Factory for a creative person."
---
This article was first published on Salon QP
Agree? Disagree?
Be the first to start a discussion.