We go behind the curtain at one of horology's most prestigious temples
Features
October 31, 2017
Breguet's manufacture in L'Orient promises very little from the outside, a purely nondescript edifice that could have been built any time in the previous century. And even inside, initial impressions are that this is not going to be a visit that excites in the way that passing through the portals of Rolex or Panerai might. But that's a reflection of Breguet's style; the most revered name in horology doesn't need challenging architecture or have any requirement to excite you with robotic component distribution systems. And while the brand is somewhat conscious that its manufacture should represent the same brand values as you'll find on Bond Street or Place Vendôme (getting an invite took years), there's still plenty to fascinate within. Dare one say it, Breguet actually promises less than it delivers.
Breguet would have every right to be the most bombastic brand name in the business, Abraham-Louis having no rival as watchmaking's touchstone name, but to understand why it isn't, it helps to know a little more about Breguet's recent past. Breguet's modern history begins when the Chaumet family acquired the business in the early-'70s. Jacques and Pierre Chaumet (descended from jewellers to the court of Napoleon) wanted to bring new life to a brand that had become near moribund. They moved production to the Vallée de Joux and hired new talent in the shape of Daniel Roth to develop product lines. Roth added new complicated movements and, perhaps more importantly, brought back the guilloché dials and "Breguet-style" pomme hands that have come to define the brand since. Financial difficulties forced the sale of the brand to Investcorp in 1987 whose nascent watch group went on to include Ebel and, crucially, the movement maker, Nouvelle Lemania.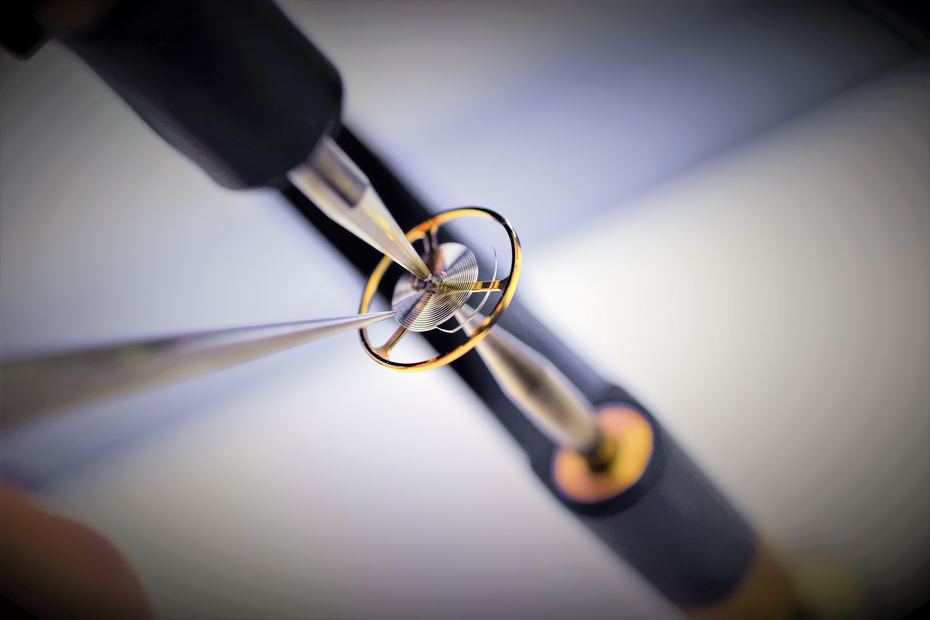 It's fair to say that the Investcorp period was not Breguet's most successful as despite the house having acquired a manufacture in Nouvelle Lemania, Breguet had almost no exclusive movements as Nouvelle Lemania continued to supply clients such as Audemars Piguet and Omega on an equal basis with the perverse result that a number of Nouvelle Lemania movements were in watches that undercut Breguet's own prices.
Worse than that, Breguet took flak for re-introducing the Type XX, a stainless steel cased chronograph that Breguet had produced under a contract with the French air force in the 1950s.
The relatively unexceptional movement, steel case and entry-level prices were thought to devalue the brand just as Blancpain, Lange & Söhne and Franck Muller were attracting a new generation of high-end collectors.
Happily for Breguet, the stars re-aligned in the brand's favour. The main cause was that fine watchmaking in the late-'90s was at last looking like a profitable game to be in, prompting a round of acquisitions that saw brands such as Jaeger-LeCoultre and TAG Heuer get swallowed up by the likes of Richemont and LVMH. Meanwhile Nicholas Hayek, the force behind the Swatch Group, had been close enough in the race to snap up LVMH (a group that included A. Lange, IWC and Jaeger-LeCoultre) to start sharing his plans for the brand.  So when Investcorp decided to pull out of the watch business, Hayek had both a war chest and thwarted ambition to fuel his interest. That Nouvelle Lemania supplied chronograph movements to Omega made securing the deal a vital strategic move.
What happened next defines what Breguet is today. Hayek might have treated Breguet as just another brand, a decorative extra that came free with the meat of the deal, however, Hayek quickly realised that Breguet was worth so much more and acquired the necessary magic ingredient to revive the brand: a genuine passion. Hayek was the big beast of the watch industry, famous for never selling himself short and for never downplaying his role in saving the industry from terminal decline in the mid-'80s. He was the man that Jean-Claude Biver looked up to. But when dealing with Breguet, Hayek turned on a genuine humility that was inspired by the watch business's original showman, visionary and entrepreneur: Abraham-Louis Breguet.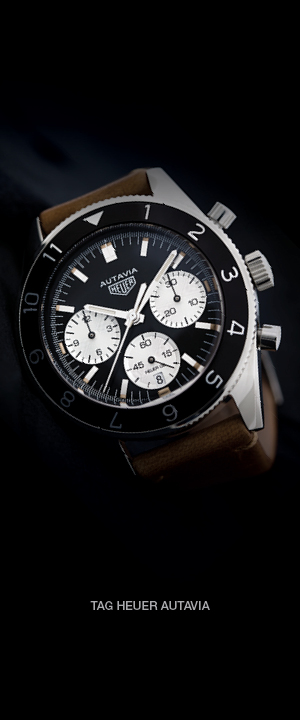 Breguet would have every right to be the most bombastic brand name in the business, Abraham-Louis having no rival as watchmaking's touchstone name, but to understand why it isn't, it helps to know a little more about Breguet's recent past. 
Out went selling movements to other brands, even for Omega, another Swatch Group brand. In came a determination to build up a team of master watchmakers able to produce complications, particularly the tourbillon, in serious numbers. At the time of acquisition, production was around 4,000 per year, mostly Type XX models, while current production is thought to be at very least ten times that (the Swatch Group doesn't give numbers). Hayek also masterminded new marketing campaigns, a buying spree for the Breguet Museum, integration into the Group's R&D resources and the development of some very clever new models.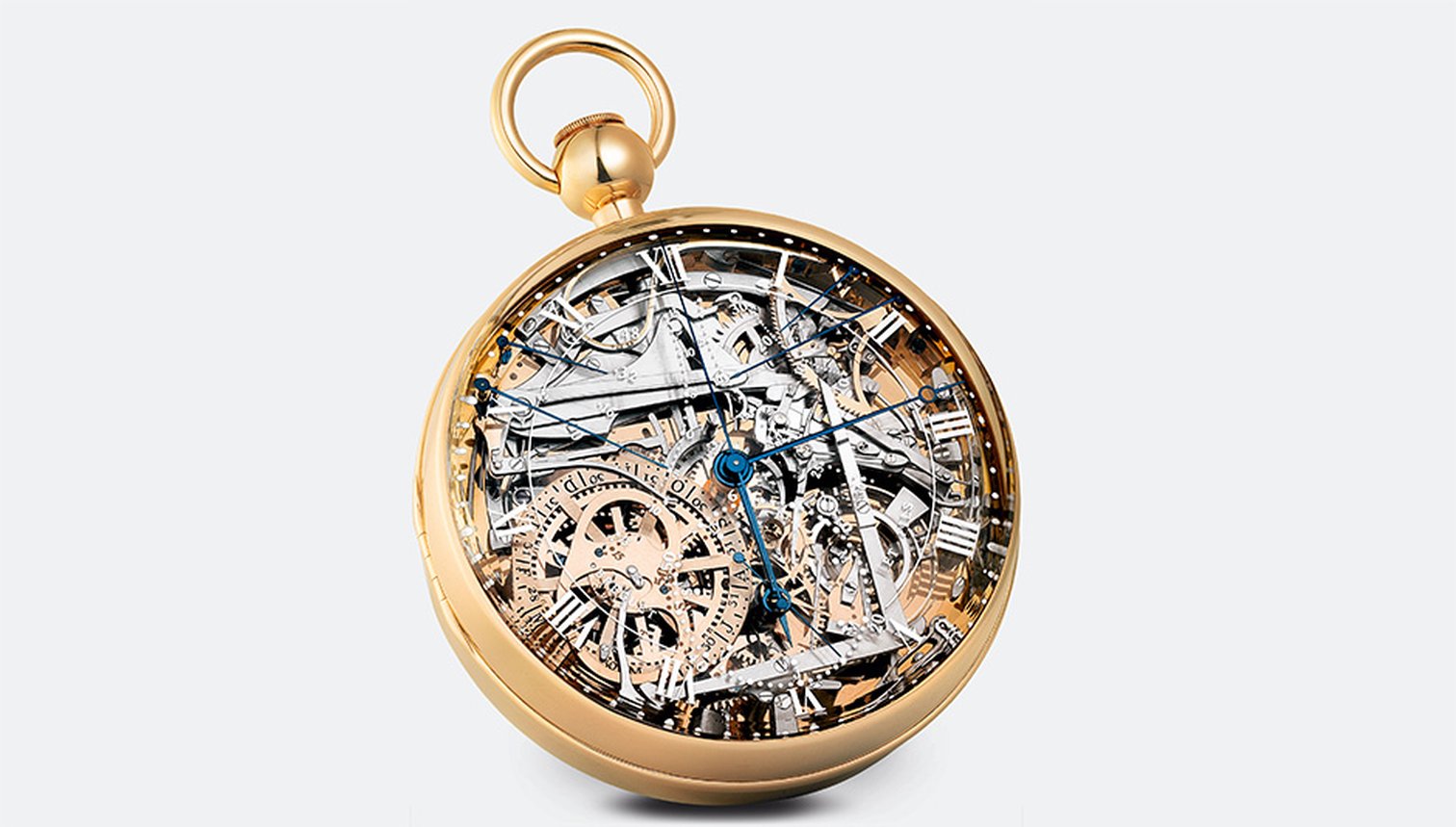 But Hayek's masterstroke was to commission a replica of the Marie-Antoinette watch, Abraham-Louis' chef-d'oeuvre that had gone missing, apparently forever, from a museum in Israel some decades previously. The project gave Breguet a focus (a large part of the modern business is concerned with restoration) and drew the world's attention, quite apart from being a finishing school for the brand's up and coming watchmakers. The sheer difficulty of the task was typically Hayek – there were incomplete drawings in the archive and only a few images to go from – but the knowledge gained was worth the effort. That the original turned up just before the replica was completed only amplified the story.
Clever and original watches followed in the first decade, including the Tradition and the Reine de Naples, designs that have proved to be incredibly adaptable and forward-looking. It turns out that a proper understanding of the past is a potent way of future-proofing the present. Which brings us back to the manufacture. It's full service in terms of raw materials arriving at the back and finished watches leaving at the front (save for things like the sapphire crystals and silicon escapement assemblies). There are well over 1,000 people doing everything from machining to finishing, which is all as one would expect, the difference at Breguet being the sheer number of people working on complicated watches and the finer finishing techniques.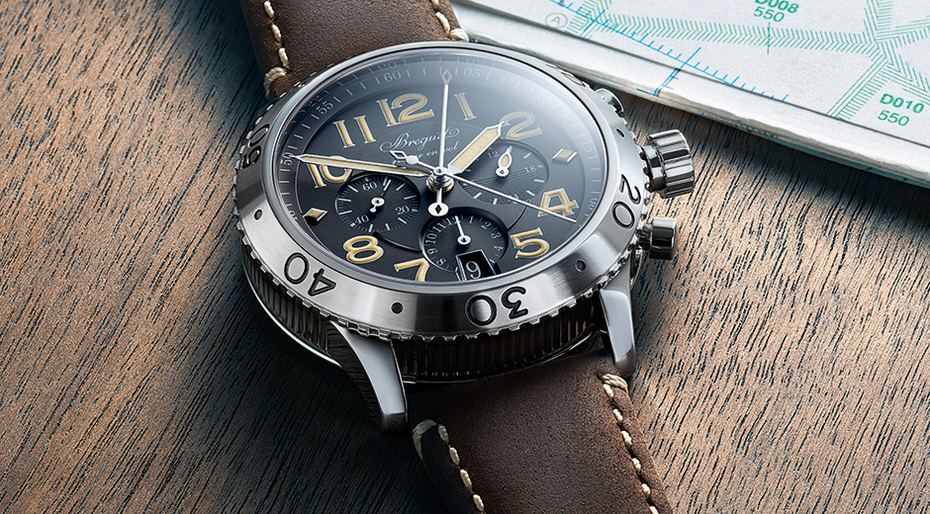 What really makes Breguet stand out though is the sheer number of rose-engine guilloché machines It's a cliché that guilloché is a dying art, but the technique, which Abraham-Louis Breguet did much to develop, is in rude health here. Where you might hope to see a couple elsewhere, Breguet have more than a dozen of the machines and have produced at least half of those – the first such machines to be made for at least half a century.
Having the machines in place is one thing, but training the staff to have the concentration and feel needed to produce these dials is time-consuming to say the least. There's a richness to Breguet's guilloché dials that has to be seen in the metal and very few others can match – take the current 7147 Classique with its contrasting clous-de-Paris and cross-hatch patterns, it simply has a depth and precision that's the definition of lustrous.
So while Breguet's manufacture might not be the latest word in contemporary Swiss architecture, the work carried on within is done with a traditional passion that sets the brand apart.
---
This article was first published on Salon QP
Agree? Disagree?
Be the first to start a discussion.