From uncommon to unmissable: A brief history of openworked watches
Features
October 31, 2017
The concept of skeletonisation goes right back to the basics of how you build a watch movement. Until the French watchmaker Jean-Antoine Lépine, in the 1760s, hit upon a radical idea for making pocket watches thinner, we didn't have the basic model of plates and bridges that persists today (and still technically carries his name, even though almost nobody makes a movement that's not a Lepine calibre).
It was a matter of no time at all before Lépine's former master (and father-in-law) André-Charles Caron realised you could juice up customers' interest in watches by revealing more of the mechanism. The clients at the time were Parisian courtiers, but when the watch industry found itself on the path to revival in the 1980s and early 1990s, it was the same story.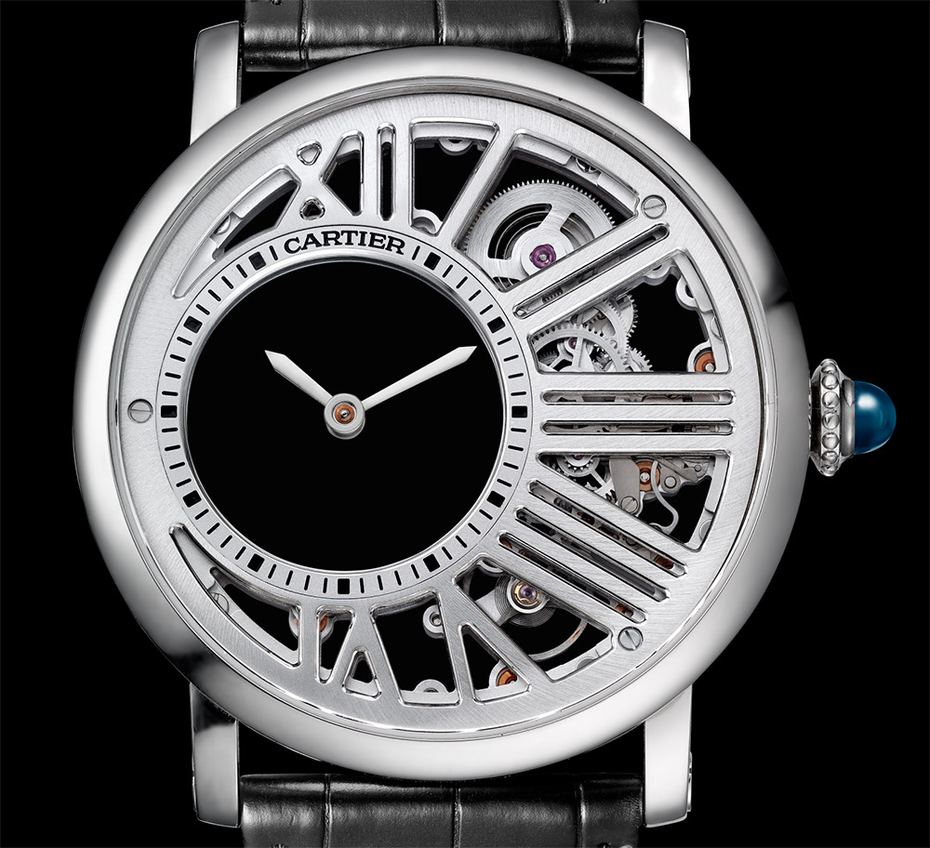 A tiny number of wristwatches had been skeletonised before – Vacheron Constantin's archives speak of an openworked ultra-thin watch (with no engraving) from 1964 and a series run of the caliber 1003 in 1970, but in general the idea took hold as brands emerged from the quartz crisis. For about twenty ideas skeletonised watches enjoyed a heyday, of sorts. The combination of diligent handcraft and the inevitably baroque, grandiose style of the resulting creations was perfect for an industry restablishing itself as a luxury product. And there's no doubt that done well, they are utterly marvellous to gaze at through a loupe or catch the light with a swish of the wrist. The grandes maisons of horology embraced skeletonisation as they did the other great decorative skills – enamelling, engraving, gem-setting and finissage.
As with those other disciplines, skilled workers were scarce, and some artisans found themselves in high demand. Armin Strom, at the time a provincial restoration watchmaker working on his own creations in his spare time, showed his first skeletonised watch at Baselworld in 1984. It was to become the backbone of his career; by the end of the decade he was skeletonising everything from Omega Speedmasters to dress watches, and would go on to found his own brand in 2006 with openworking and skeletonisation at its heart. Another prominent skeletoniser, Jochen Benzinger, continues to work his craft as a customiser of other brand's watches as well as creating his own intricate skeleton designs from new-old-stock movement.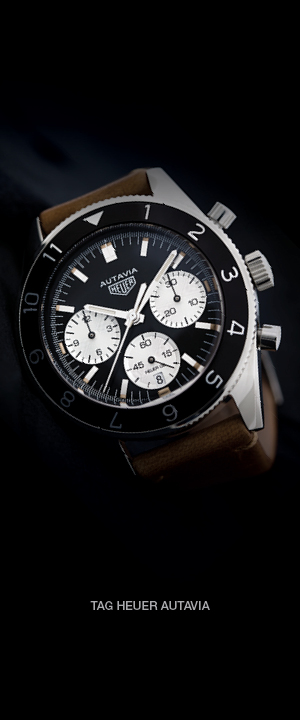 It is my passion for racing cars and aircrafts that guided this approach. I am totally fascinated by what is under the hood, and seeing how everything works.
Credit Richard Mille
The vast majority of modern "skeletonised" watches never began life as a full-bodied movement, but looking at them, you must admit they are nothing if not skeletal.
Changing of the guard
At the turn of the millennium, Richard Mille established his eponymous brand, with the support of APRP, Audemars Piguet's part-owned complications hothouse. Mille's watches were the first since Lépine to do away with baseplates and mainplates almost entirely, and pioneered the idea of constructing a movement that was skeletonised by default, designing a framework of bridges that would just about hold everything together with the minimum metal. The creation of movements that are skeletons from their very inception is not just a technical breakthrough, but the biggest shift in watch design in decades.
Describing the thinking behind his groundbreaking approach, Richard Mille said, "In the first place it is my passion for racing cars and aircrafts that guided this approach. I am totally fascinated by what is under the hood, and seeing how everything works; this was also why from the very beginning I used openworked movement designs. Also, today, nearly everyone is – consciously or unconsciously – technically orientated."
On the question of his influence he agreed that "perhaps you could say that I took the 'fear' or prudery out of the naked movement issue. Now, everyone feels free to try this design ethic."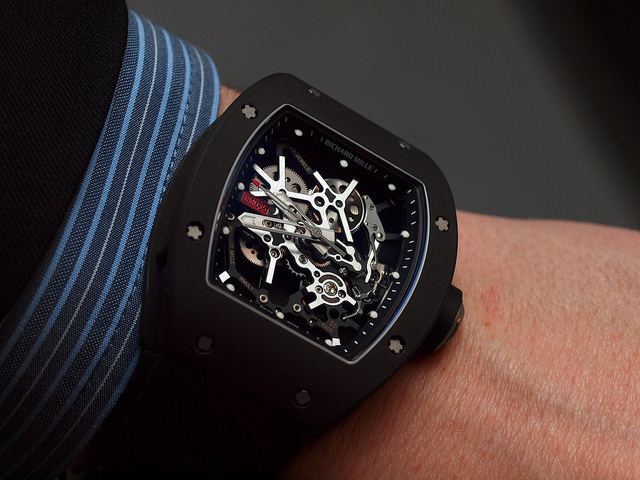 Once the industry realised that machining technology had reached the point where it could cut out the middleman in the skeletonisation process, this school grew and grew. The most devoted practitioners are, as you would expect, avant-garde independent watch brands, from Angelus to Manufacture Royale, Armin Strom to Roger Dubuis, but it has permeated much further.
We see it at Graff, whose faceted designs are like wireframe models of enormous gemstones, and at Ulysse Nardin, where the Executive range glories in a brutal rectangular framework. It has become the de facto design language for a fashion house looking to enter the world of fine watchmaking, be it Louis Vuitton's first Poincon de Geneve-certified tourbillon, Chanel's elegant Camellia or Ralph Lauren's Automotive Skeleton. Even Raymond Weil, not known for being at the forefront of trends, went down the wide open route with its limited-run tourbillon from 2016.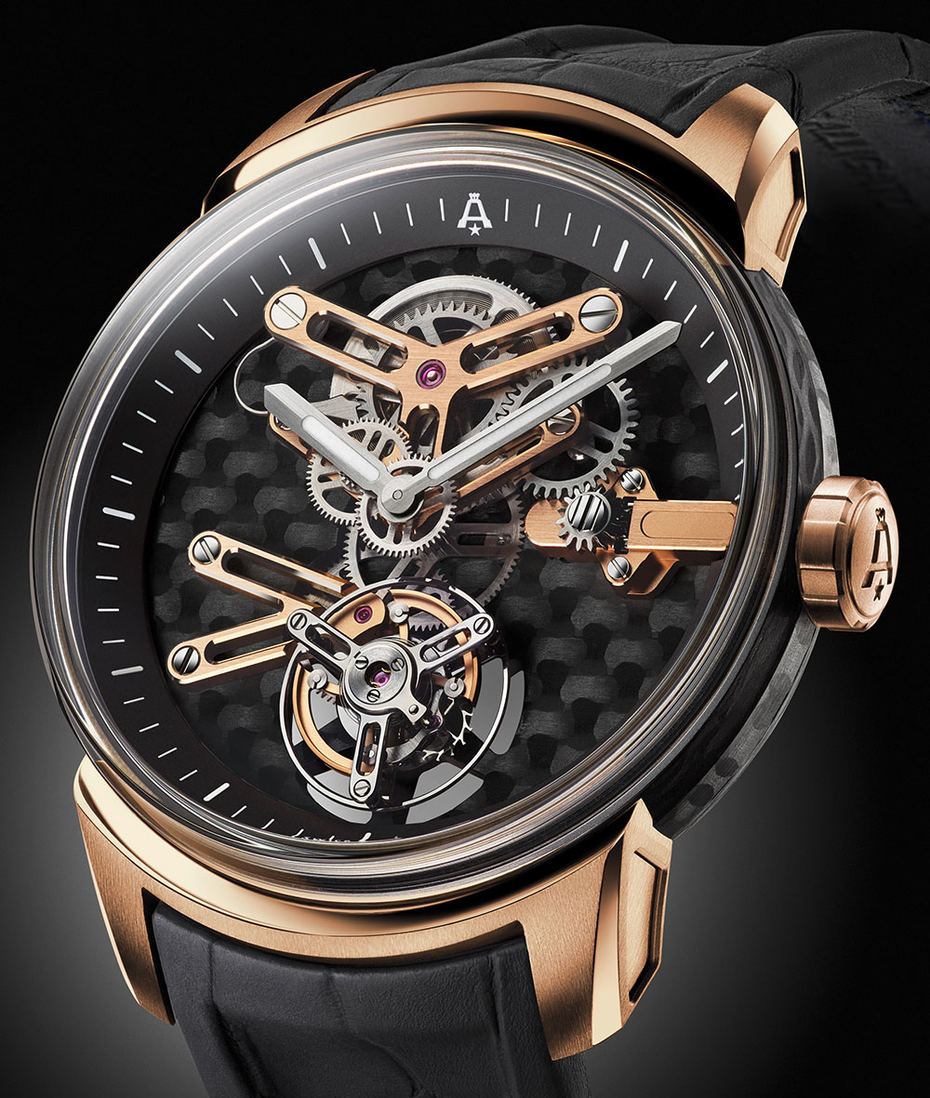 The opening up of movements, this grand doing away with of dials, has trickled down to mainstream sports watch manufacturers too, and for that we have Jean-Claude Biver to thank (as so often with a modern trend). Hublot launched its first openworked piece in 2009, and as first TAG Heuer and now Zenith have found themselves in need of a shot in the arm, dropping the dial was directive number one. It's the identifying trait of the Carrera Heuer 01, and looks set to be the underlying theme as Zenith braces itself for 20,000 volts to the temples – recently, a new set of openworked El Primeros were released, softening the ground for the Defy Lab. And it's not just the LVMH club – when Bell & Ross wanted a new look, guess what: no dial on the BR-01.
But how was this to affect the brands for whom skeletonisation was traditionally their preserve? When it was an artisan handcraft, it was restricted to those at the upper echelons – with more affordable watches flaunting their synthetic rubies for all to see, what then?
A new style
The reaction from more traditional watch brands, or perhaps more accurately, watch brands whose designs are too deeply entrenched to abruptly pivot to a Mille-light style of futuristic openworking, has been the emergence of a less extreme style of modern skeleton watchmaking. One by one, manufacture brands have dropped the engraving and hand- polishing in favour of black and grey anodised bridges, relying on the interplay of grained, brushed and matte textures to provide the fireworks: take a look at Audemars Piguet's Royal Oak skeleton or the Girard-Perregaux Laureato to see what I mean.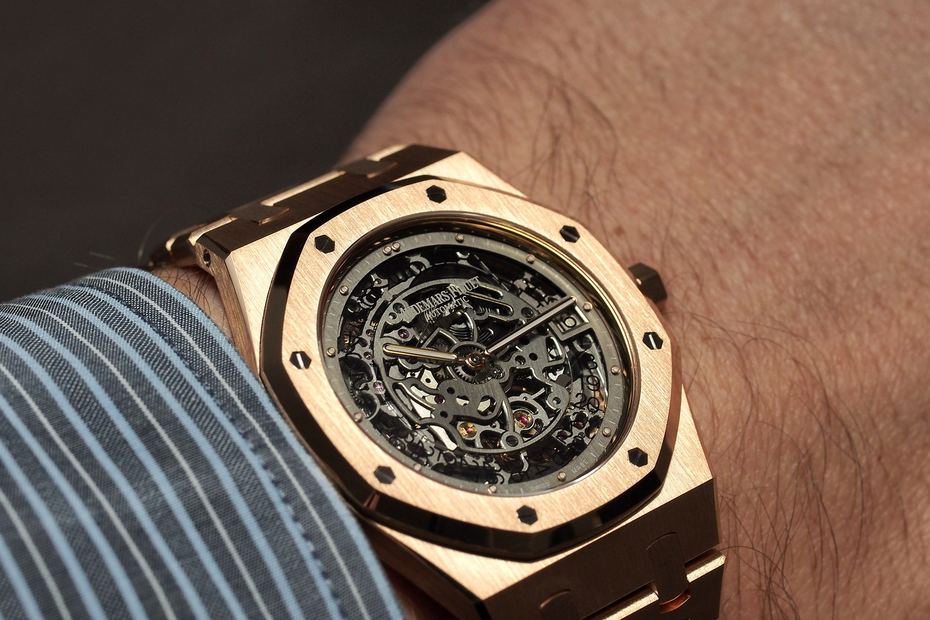 In some instances, this new skeleton style has been used to great effect in conjunction with existing design codes – the best example being Cartier's skeletonised Roman numerals, or the ultra-thin skeleton pieces from Bulgari or Piaget. Today, few brands cater to that traditional ideal of a hand-engraved skeletonised watch. And the truth is hardly anybody does it the old- fashioned way any more: it's just not logical to take a sawblade to full-sized bridges when machines can get you 90 per cent of the way with less wastage. Both Vacheron Constantin and Jaeger-LeCoultre confirmed that even though the appearances remain traditional, technology has had an effect. Stephane Belmont at Jaeger-LeCoultre said that "since 2008, we have been re-designing movements for skeletonisation in the lab, which lets us be more precise and reliable. But we still make prototypes by hand, cutting the bridges like we used to."
Vacheron Constantin probably has the largest number of separate skeletonised references on its books – as befits its role in introducing the technique to wristwatches. It will evaluate any new movement's potential for skeletonisation, and is rare even among haute de gamme brands in having the in-house manpower to do all the engraving and finishing itself. Yet even here, machines get the process started before handing over to the artisans.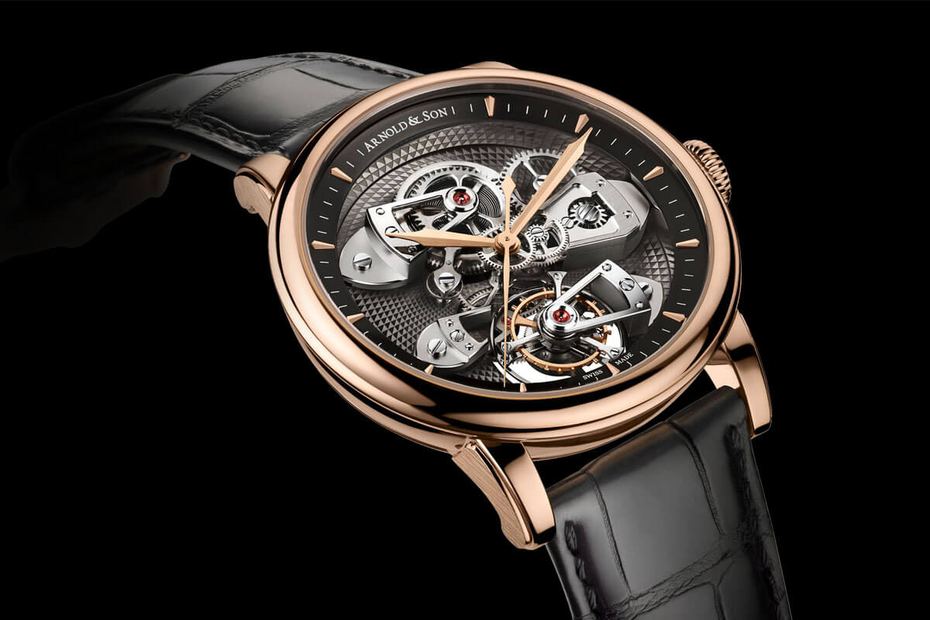 Jaeger-LeCoultre still makes between 100 and 200 skeleton watches per year, and while he readily concedes that the Richard Mille effect has been responsible for a shift towards what he describes as "something more masculine, more powerful", there is no sign that the brand is likely to follow suit soon.
As ever in watchmaking, there will always be a place for the traditional – even if technology is assisting behind the scenes. But increasingly if you are looking for a definition of the modern wristwatch, it does not include a dial.
---
This article was first published on Salon QP
Agree? Disagree?
Be the first to start a discussion.