Omega's New CEO on Vintage Watches, Price Rises and Sunglasses
Omega's New CEO on Vintage Watches, Price Rises and Sunglasses
Raynald Aeschlimann discusses his vision of Omega's future
Interviews
October 31, 2017
Given the torrid state of the watch industry in 2016, Raynald Aeschlimann's first six months in one of its top jobs has been something of a baptism of fire.
But the experienced executive – he previously served as Omega's VP and international director of sales for 15 years – is looking remarkably relaxed when we meet at the brand's Oxford St boutique.
We begin by discussing Omega's biggest push in recent memory, its Master Chronometer certification, a stringent series of whole-watch tests that are conducted independently – although at a dedicated lab onsite in Biel – by METAS, the Swiss Federal Institute of Metrology, the Swiss equivalent of weights and measures.
These 'real-world' testing conditions – as opposed to COSC's movement-only testing – were first applied to the Constellation Globemaster, but there's much more to come. "Any automatic Omega watches will, in the next five years, be Master Chronometer certified," he proclaims. "So we will have to bring all the new movements and the current ones to that level."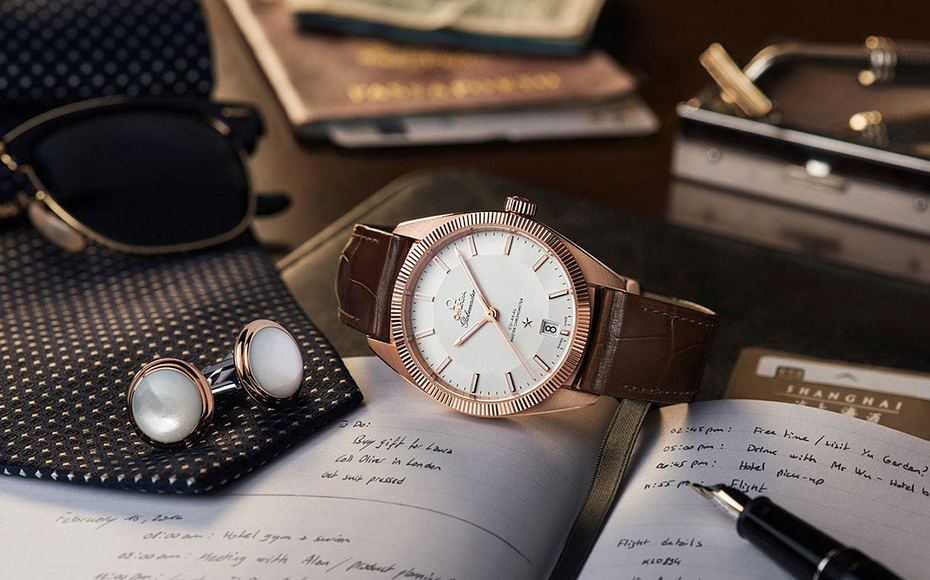 But given the current difficulties in the watch industry, is the distinctly techy concept of Master Chronometer certification the most obvious answer to encourage the sale of more watches?
"Maybe METAS is not as obvious as a James Bond limited edition for selling a watch. But [with Master Chronometer] you can go on the internet and see your watch; check the precision, the waterproofing, the anti-magnetic testing that it has been through. So that definitely helps to make the sale and give people the feeling that this watch is a real investment."
Since the surprise Brexit vote in June, a weakened Sterling has attracted hoards of international visitors intent on a luxury spending spree. Many brands have allowed retailers to temporarily make hay while the sun shone before inevitably increasing GBP prices to safeguard other international markets. Omega (and other Swatch Group brands) noticeably have not.
If I look at the evolution of our brand, there's a definite big demand for lifestyle accessories
"To change prices just because of the tourist [spend] is not nice to a country where we see so much potential and so much loyalty to our brand; in Edinburgh, in Manchester, in Birmingham. These are the places where the British customers are very much buying, so for me it's not good to change prices from one day to the next without thinking about the local market, which has been very loyal to us and very strong."
Aeschlimann does concede that Omega will need to take a decision regarding its prices in 2017. This year we've seen near industry-wide 7-10% price increases from the majority of brands present in the UK.
Brexit was not the only thing to affect the sale of new watches this year; a boom in the popularity of vintage watches has been sucking money out of the traditional retail arena. But Omega is a brand whose storied history, design quirks and accessible prices make it of interest to collectors. Car marques discuss resell values when designing new models, so does the subject of vintage enter the Omega boardroom?
"Obviously it is something we like. There's a big difference in the vintage market between those investing for getting money, as I invest in a house or an old Rolls Royce, and the one investing to wear that brand. A lot of people buy our vintage watches to wear them because they're trendy, because they're very fashionable."
Aeschlimann sees the vintage market as a way of capturing a young, enthusiastic customer early, saying: "It's a great way to enter our brand because sometimes it's a start of the passion."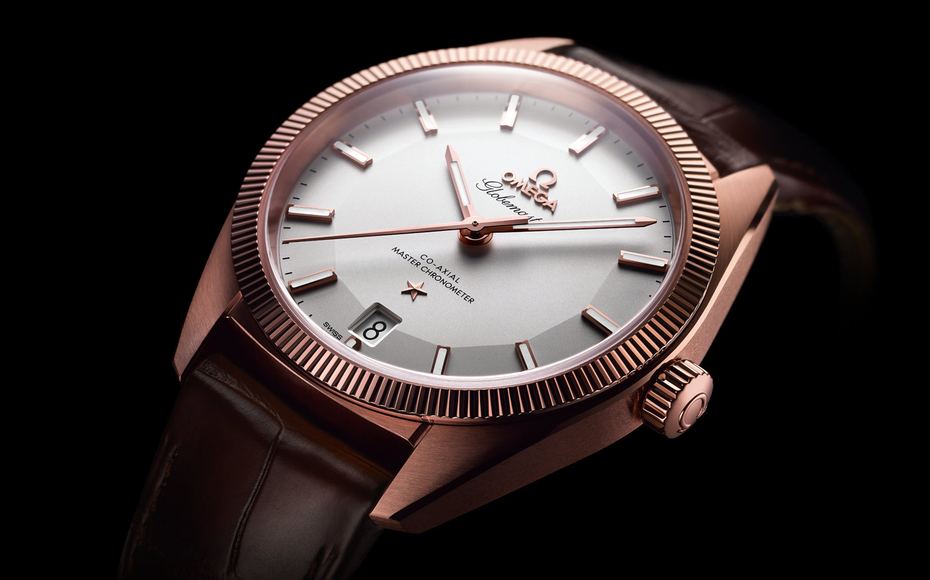 The interest in vintage Omega watches has also fuelled a strong demand for the Omega-branded NATO-style straps the brand launched in 2015. Despite nylon straps more commonly costing a matter of pounds, Omega customers are willing to pay up to £150 to make their pre-owned vintage piece 'more Omega'.
Back in August, traditionally a month-long holiday for the Swiss industry, Omega sneaked out another surprising addition to the collection. While brands such as TAG Heuer have been forced to trim bloated lifestyle collections, Omega introduced a new range of sunglasses.
Does the imminently stylish collection, produced by Italian eyewear specialist Marcolin, which also produces on behalf of Tom Ford and Balenciaga, and priced around the £400 mark, signal the brand's entry into the luxury lifestyle arena?
"If I look at the evolution of our brand, there's a definite big demand for lifestyle accessories – and by the way we're not going to launch an airline or something like that – we are a watchmaker, but because of the success we have a lot of customers requests for accessories, jewellery and sunglasses."
For now the boutique exclusive shades are selling "very well" and the partnership is working on new models. When quizzed on whether Omega could introduce more lifestyle lines Aeschlimann gives a positive, albeit non-specific "we're working on it", but is clear about Omega's bread and butter, concluding "I am the CEO of a brand that is first and foremost a watch maker."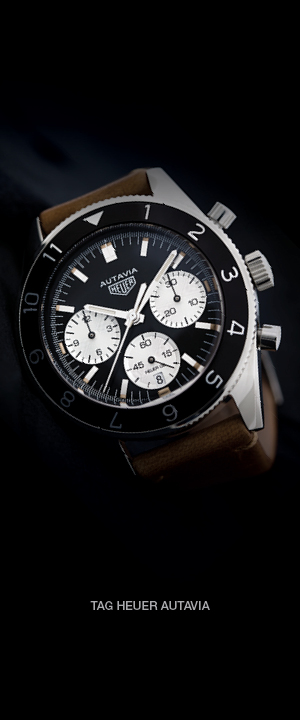 "We're not just a man's watch, we're not a ladies watch, we're not just an Asian watch. I think there's one other brand that has this."
While Aeschlimann is clearly keen to tweak the existing Omega brand proposition with new thinking, there has so far been no evidence of the company making inroads towards selling their watches online. However, when pressed, he confirms it is very much on the brand's radar.
"We are looking at it," replies Aeschlimann, who goes on to describe direct online sales as 'a challenge', presumably because Omega's authorised retailers are already permitted to sell online. Short of taking the final step of delivering watches directly, Omega has certainly made things as convenient as possible with its click and collect service, which also serves to navigate customers to its boutiques in a bid to seduce them further.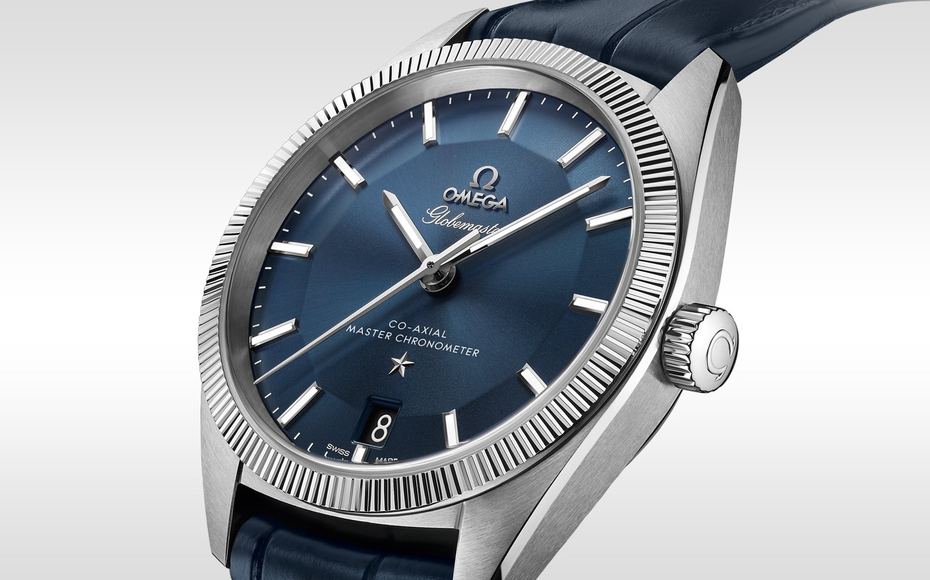 Despite the number of challenges currently facing the watch industry – Swiss watch exports have not been this low in terms of units since 1984 – Aeschlimann believes just a handful of tweaks are needed at Omega, rather than wholesale change. He cites Omega's status as a 'universal brand' around the globe as its biggest strength.
"We're not just a man's watch, we're not a ladies watch, we're not just an Asian watch. I think there's one other brand that has this."
We wonder who he might be referring to.
---
This article was first published on Salon QP
Agree? Disagree?
Be the first to start a discussion.