Game of Crowns: Introducing a New Crop of CEOs
Game of Crowns: Introducing a New Crop of CEOs
Almost half the main brands at this year's SIHH had new CEOs. What does that say about the industry, and where it's headed? 
Features
April 2, 2018
It was like a Swiss version of Game of Thrones. Early last year, major haute horlogerie brands including Montblanc, Ulysse Nardin, IWC Schaffhausen, Jaeger-LeCoultre, Piaget and Vacheron Constantin witnessed a shakeup right at the top, with established CEOs dethroned and a younger lot bagging the hot seat. So SIHH 2018 — their first in the CEO-role — also became the place to go for a glimpse at the direction these brands are taking under the new leadership. 
The proverbial winter is coming for the Swiss watch industry in the form of declining global demand, with 2016 seeing a new low in sales since 2009 — although most companies reported a better 2017. The tremors were especially strong at the Richemont group, which owns a major chunk of the fine watch brands. 
Bloomberg reveals that in a November 2016 investor meeting, Richemont executive chairman Johann Rupert asserted, "I want to see less grey men, less grey Frenchmen, as a subcategory. We have too few women. We don't have enough diversity."
In the fallout, Juan-Carlos Torres stepped down as Vacheron Constantin CEO and into the role of non-executive president, being replaced by the brand's marketing director, Louis Ferla. Meanwhile, its operations director Geoffroy Lefebvre moved to Jaeger-LeCoultre as its deputy CEO. 
Elsewhere, Christoph Grainger-Herr climbed the corporate ladder to become the global CEO for IWC, the position Georges Kern vacated after more than a decade and a half to helm Richemont's watchmaking, marketing and digital strategy. Four months in, however, Kern left the group to take up Breitling's global CEO position, where his first collection suggests a move away from the big and bold pieces the brand has produced in recent years in favour of a more subtle and back-to-basics approach. Back at Richemont, Nicolas Baretzki moved up to take over as CEO of Montblanc, as did Chabi Nouri at Piaget, becoming what's still a rarity in the Swiss watch industry — a woman CEO. According to the official press release, her mission is to "modernise and rejuvenate the new positioning and ambition of the brand, while capitalising on its history and unique heritage".
Are you keeping up? And that's just one group!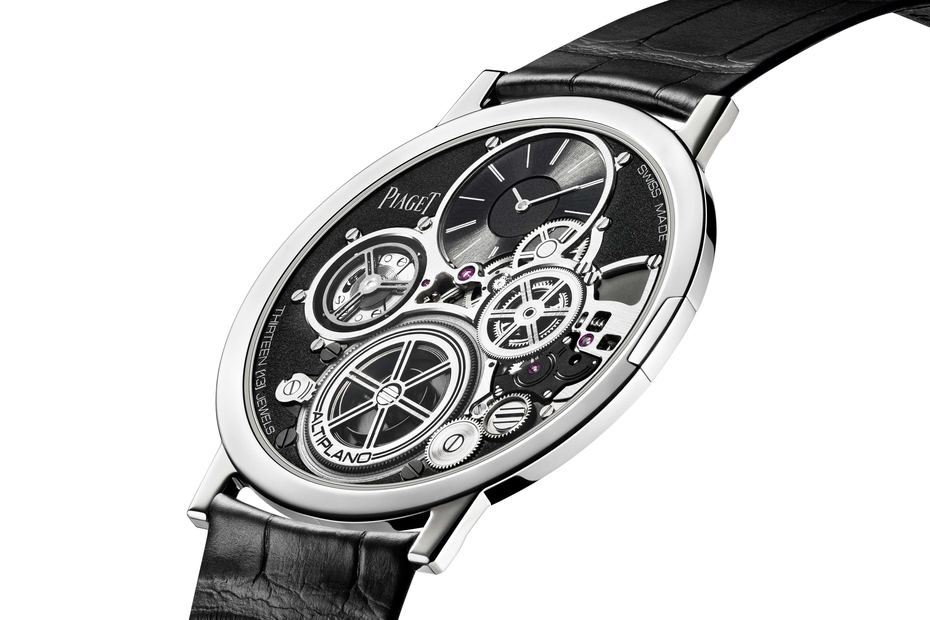 "I want to see less grey men, less grey Frenchmen, as a subcategory. We have too few women. We don't have enough diversity."
The Telegraph has it that the rocky ride of recent years has forced the Swiss watch industry to ask some hard questions and resulted in a series of strategy and leadership refreshes. "With nearly half of the main exhibitors [at SIHH 2018] having acquired new CEOs in the last year, there's a good prospect of fresh ideas and sharper offers."
And indeed, the offering at SIHH 2018 looked promising. Innovations ranged from the technical such as Ressence's Type-2 e-Crown, which augments a mechanical movement with electronics, to the mechanical, as seen in Piaget's Altiplano Ultimate Concept, which at a mere 2mm thick is it the world's thinnest hand-wound mechanical watch, and Audemars Piguet's Royal Oak RD#2, the world's thinnest self-winding perpetual calendar at 6.3mm. 
Then, in an industry happy to use SIHH as a platform to show new creations and take orders before production is fired up, Jaeger-LeCoultre took a new approach. Lefebvre has admitted to finding the long lead time between reveal and release frustrating, and opted for the "see now, buy now" model many fashion brands including Burberry and Ralph Lauren have adopted. Only the Polaris Memovox, an elegant sports watch inspired by a watch of the same name released half a century ago, is immediately available, but it is encouraging that the brand is moving in that direction. 
As CNN notes, "For the last few years, the watch industry has witnessed the resurgence of vintage-inspired watches and more affordable timepieces. However, at this year's SIHH, the impressive selection of technologically advanced offerings suggests that the appetite for innovation — and the high prices it commands — has not disappeared completely."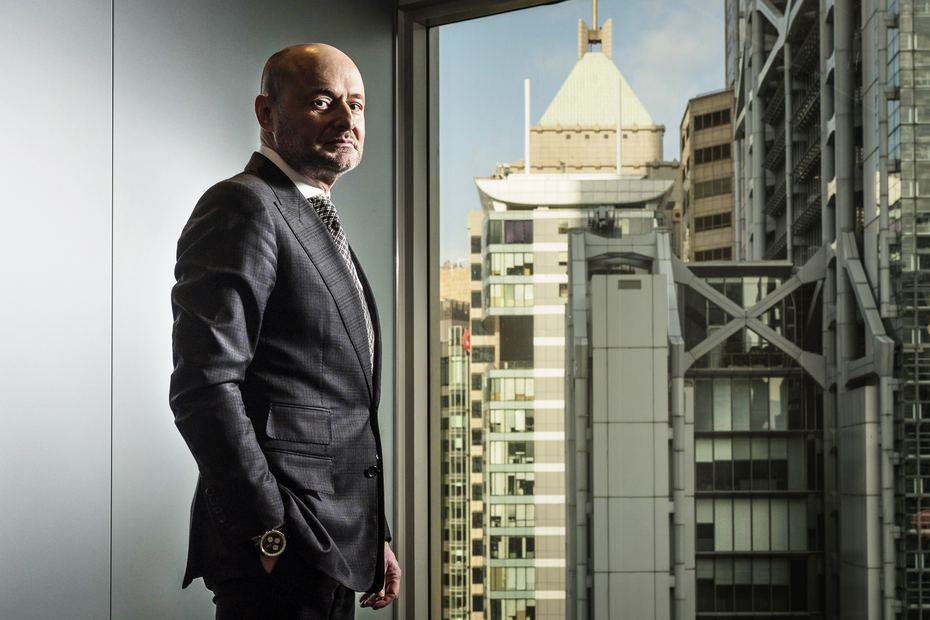 Besides being more in tune with current trends, the latest crop of CEOs is also more digital savvy. The new head of Ulysse Nardin, for example, comes from Apple, where he helped launch the Apple Watch. Patrick Pruniaux was chosen for "his innovative thinking and outstanding expertise", and has been entrusted with the task of accelerating the international expansion of the brand. Will that include a smartwatch or two from Ulysse Nardin? Watch this space. 
Grainger-Herr at IWC is another interesting choice. He is an architect by training and believes that to "keep a brand viable, you have to strike the right balance between respecting that heritage and innovating to keep the brand fresh and current". In an interview on the brand's website, he notes there has been a fundamental shift in the way watch brands communicate with their clients. "We are moving away from a traditional broadcasting approach, where we speak to our clients once or twice per year via large campaigns, films, ads, or printed catalogues, to the much more instantaneous dialogue on social media. And this makes it possible to receive instant feedback on everything we do. It gives us a different perspective on what the clients like, or what they don't like."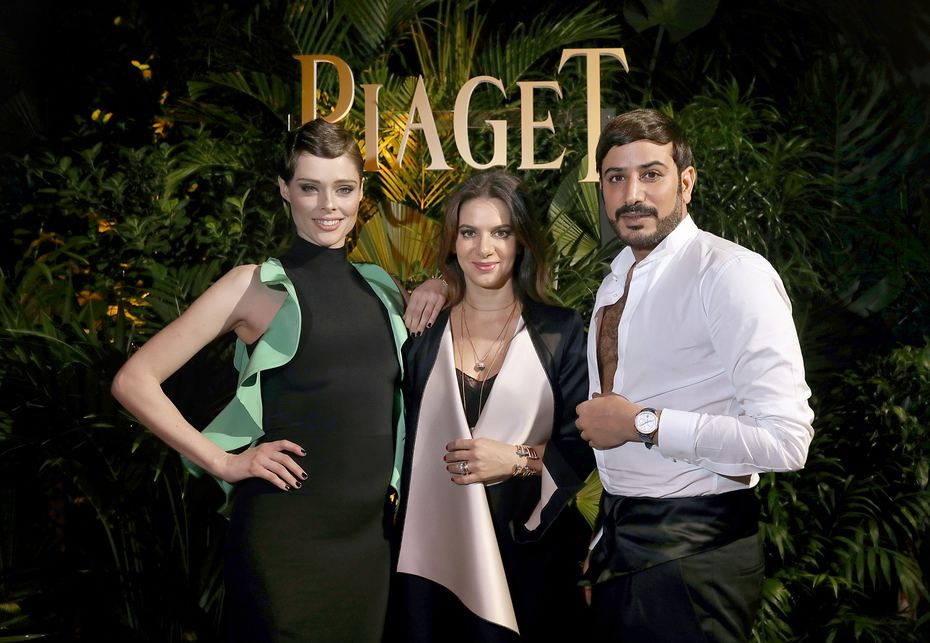 At SIHH, Nouri also talked about the importance of leveraging digital tools, ecommerce platforms and social media. For some haute horlogerie brands, the word digital might still be taboo but for Piaget, she says, it comes naturally and is an integral part of what the brand does. In an interview hosted by the organisers of the event, she added, "Ecommerce is going to happen, whatever we do." 
Her advice was to look on digital not as threat, but as an opportunity and "a new way of living and communicating".
This new way of communicating will also help brands connect better with a target demographic that has been giving most marketers sleepless nights —fickle millennials. In fact, SIHH 2018 hosted two discussions dedicated to understanding how high-end watchmakers can bring affluent millennials into the fold and flourish in the years ahead. This included a panel discussion titled Luxury in a Changing World, featuring veterans such as Stephen Forsey of Greubel Forsey and Françoise Bezzola, marketing and communication officer at Ulysse Nardin. Forsey said he doesn't consider smartwatches to be watches — rather they are "devices" worn on the wrist — and affluent millennials will come to high-end brands in search of attributes such as fine craftsmanship and artisan work. 
"Authenticity is the key value," he asserted. 
Nouri would agree. Her message to the watchmakers: "Stay authentic to the past but constantly reinvent it."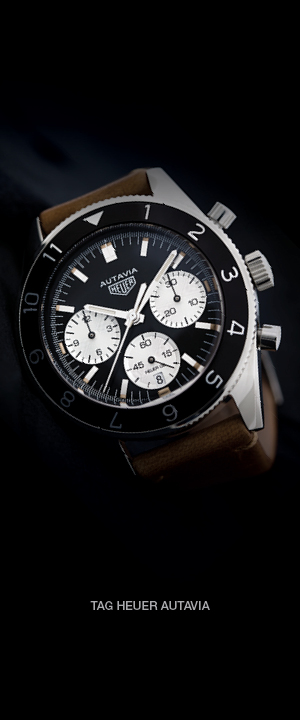 Agree? Disagree?
Be the first to start a discussion.