Limited edition Gulf Monaco timepiece on show with historic pieces during two-week Museum of Motion exhibition in Dubai
News
April 19, 2018
TAG Heuer is bringing its heritage timepieces — including the Carrera collection and Monaco limited edition — to Dubai for the last two weeks of April.
Brought to the emirate by the Gulf's leading luxury timepiece retailer Ahmed Seddiqi & Sons, the 'Museum of Motion' showcases some of the most revered and historically significant timepieces kept at the Swiss watchmaker's museum at La Chaux-de-Fonds, in Switzerland.
Following TAG's 'Globetrotter' exhibition last September, this is the first time these venerated timepieces have left TAG's Swiss museum.
TAG's travelling exhibition will move from city to city around the world to bring the illustrious history of the luxury watchmaker to established and emerging markets.
As part of the marque's 55-year anniversary of the iconic Carrera collection, each stop-off on the exhibition's international itinerary is built around an exclusive, limited edition Carrera timepiece.
At the opening of its Dubai leg of the tour, TAG officially announced the release of the Monaco Gulf Calibre 11 Special Edition in association with partner Gulf Oil — the 39mm stainless steel, orange and blue timepiece can be seen alongside the heritage collections at the Dubai Mall TAG Heuer store.
To read more about the TAG-Gulf Oil partnership, click here.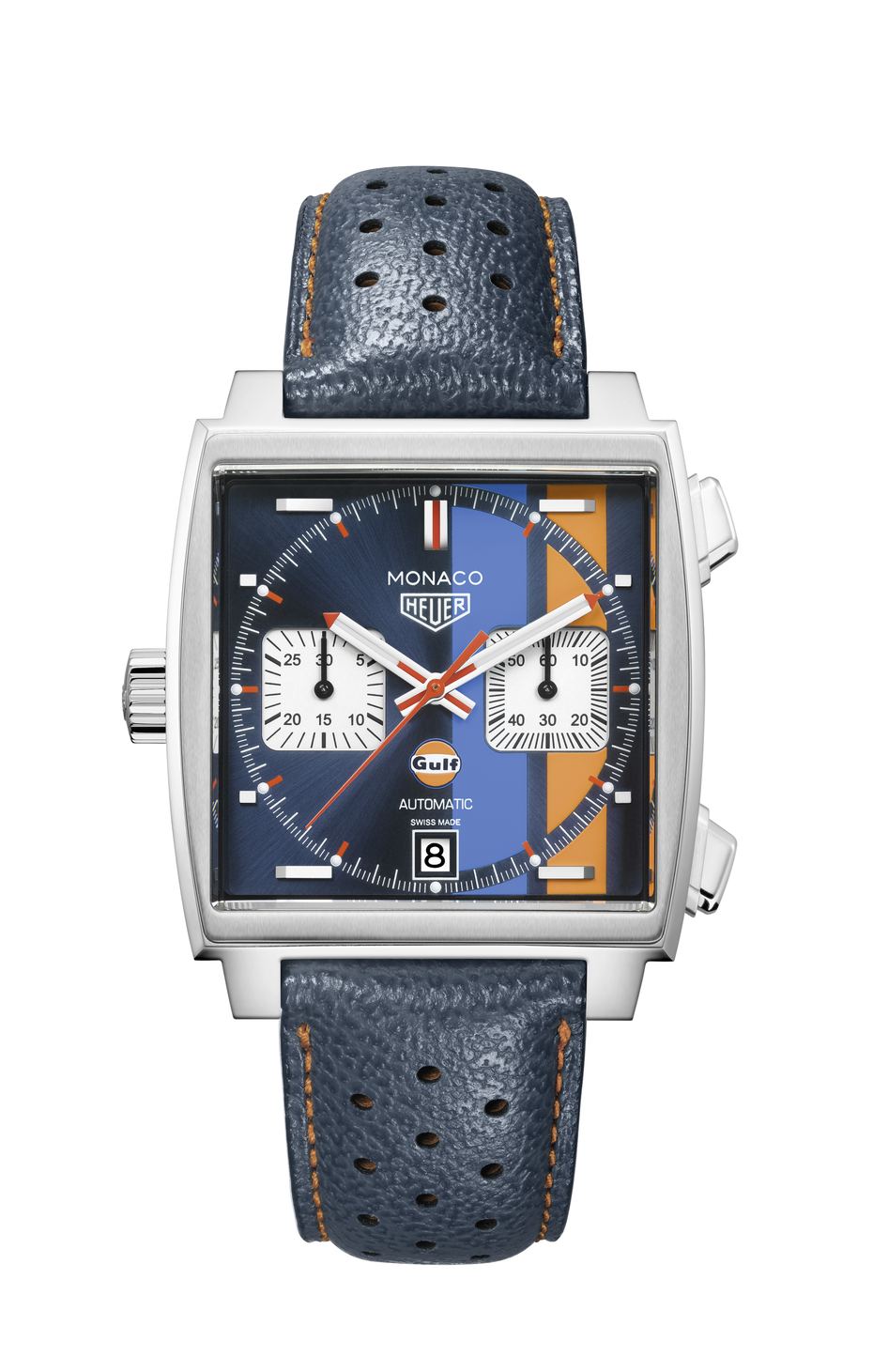 The rest of the pieces selected for the travelling exhibition showcase TAG's rich 150-plus year horological legacy, particularly its links with motor sport racing.
Alongside the Calibre 11 Monaco Gulf Special Edition, the historic Heuer Carrera — originally designed by Jack Heuer in 1963 — is on show.
The Heuer Carrera was the first sports chronograph made specifically for drivers and sports enthusiasts. Designed with a wide-open dial and a shock-resistant case, the original Heuer Carrera was a manual winding chronograph featuring a calibre Valjoux 92 using oscillating pinion design chronograph movement.
Subsequent models like the 1965 Heuer Carrera added aesthetic variants. And the 1970 Heuer Carerra became an automatic chronograph using TAG Heuer's now-renowned Calibre 11 movement. Then in 1972 a new generation of the Carrera was equipped with the Calibre 15 chronograph movement.
Other iconic timepieces will also be on display at the Museum in Motion Exhibition, such as the Heuer Mikrograph — the first stopwatch accurate to one hundredth of a second, equipped with an oscillating pinion. Due to its superior accuracy the Heuer Mikrograph was used for the Olympic Games in 1920, 1924 and 1928.
Museum in Motion takes place in Dubai Mall at the TAG Heuer store from April 15 and runs for the last two weeks of April.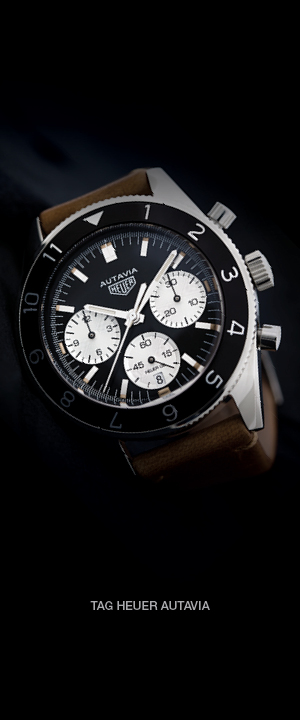 Agree? Disagree?
Be the first to start a discussion.