IWC Schaffhausen Marries Traditional Watchmaking With Cutting Edge Manufacturing Technologies.
News
August 29, 2018
IWC has unveiled its new state-of-the-art manufacturing centre. Completed in just 21 months, IWC's new Manufakturzentrum sits on the outskirts of the Swiss town of Schaffhausen.
As you approach the building, it becomes clear that the famed watch manufacturer has raised a monument – both literally and figuratively – in a year that also coincides with the company's 150th  anniversary.
The glass façade with its black frames stands in stark contrast to the white, flat roofs that extend beyond the façade.
The 9-metre high, airy entrance lobby affords direct access to the movement-component production workshop. This is where around 1,500 components are produced, including pieces for the automatic movements of calibre families 52 and 82, the hand-wound movements of calibre family 59, and the chronograph movements of calibre family 69.
Complex components such as bottom plates, bridges and oscillating weights, as well as small components including switching levers, springs and latching elements are all developed here.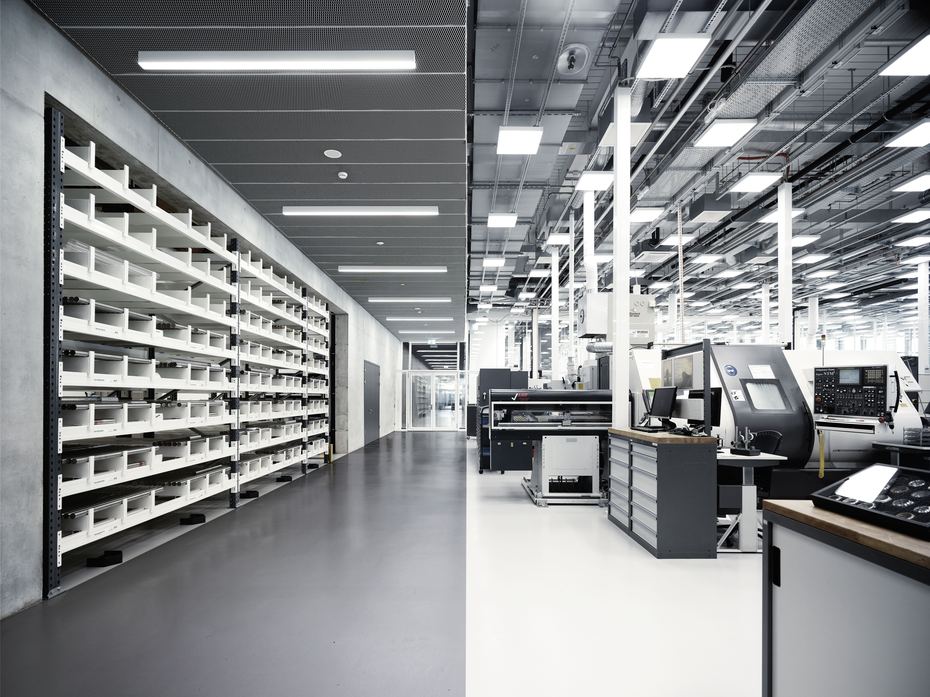 Some parts are so small that they are barely visible to the naked eye. The department's activities also include the production of components for complications, such as perpetual calendars, annual calendars and tourbillons.
The basement of the Manufakturzentrum houses the case production department where stainless steel, titanium, platinum, red gold, white gold and bronze watch cases are manufactured.
Since the 1980s, IWC has been progressively developing its expertise in the machining of challenging case materials. The latest material innovation to come from Schaffhausen is Ceratanium — a groundbreaking new case material as robust and as light as titanium and as hard and as scratch-resistant as ceramic.
"Back in 1868, our founder Florentine Ariosto Jones was already pairing traditional watchmaking with advanced production methods," Christoph Grainger-Herr, ceo of IWC Schaffhausen says.
"Ever since he established this approach to engineering, we have been systematically developing it. Even today, we continue to combine skilled workmanship and sophisticated technology in our new Manufakturzentrum.
"But the building has more to offer than just optimal conditions for production and excellent working conditions for our employees – it also embodies the spirit of the IWC brand and allows visitors from all over the world to see up close how our manufacture movements and cases are produced," he says.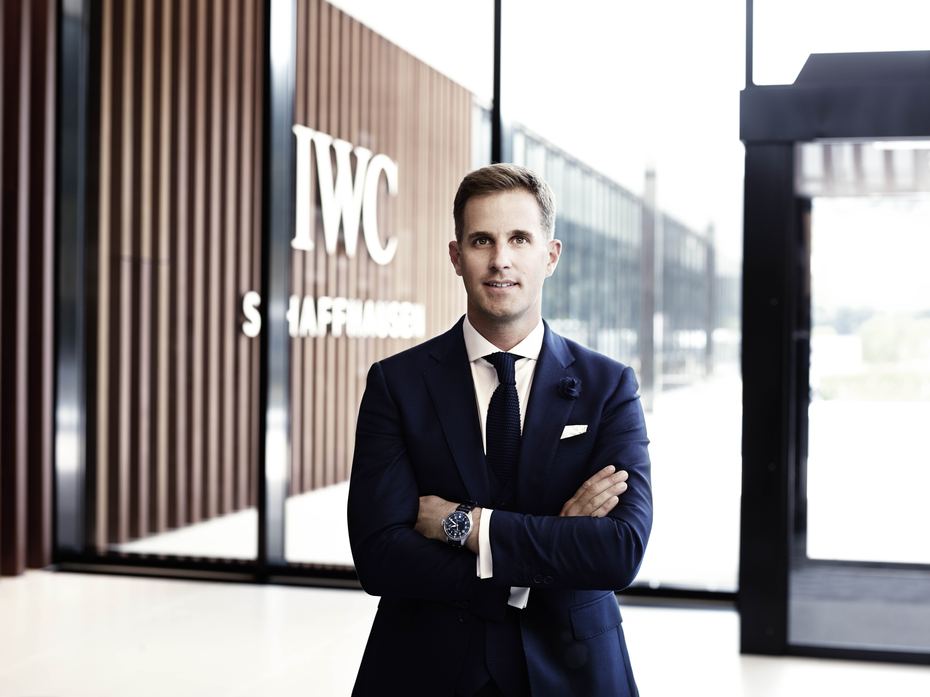 In its Manufakturzentrum, IWC brings together the production of movement components, manufacture movements and cases in one place – a milestone in the company's history.
For Andreas Voll, coo of IWC Schaffhausen, this sees a long-held hope of his finally come to fruition. "The new building has given us the opportunity to configure our production processes precisely as is best for ensuring that they run optimally and produce perfect quality.
"So, for example, the entire process of creating value, from the raw material to the individual movement component and on to the finished manufacture movement, progresses in a logical order on a single storey. I have been dreaming of this ever since I started at IWC back in 2007."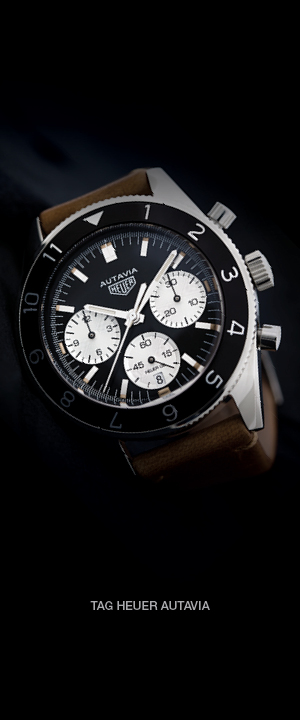 Agree? Disagree?
Be the first to start a discussion.