Official Timekeeper of Renault F1 Team Showcases the Classy and Sporty BR V2-94.
News
August 29, 2018
Bell & Ross, the official watch partner of the Renault Sport Formula One TM Team, is celebrating the reopening of the French Grand Prix with its first presentation of a Vintage model from the collections linked to the partnership.

To mark the return of Formula One to France, the French luxury watchmaker has released a 999-limited edition run of the BR V2-94 R.S.18 chronograph to echo the racy colour codes and design cues of the historic Renault F1 racing team's track cars.
According to B&R, "The watch is an invitation to get behind the wheel of a racing car and experience the extreme sensation felt by the driver, for whom a watch is not only a tool, but also an ally at each and every moment of the race.
"The Vintage BR V2-94 R.S.18 seeks to immerse the wearer in the world of motor racing with its use of F1 racing codes," a Bell & Ross press release states.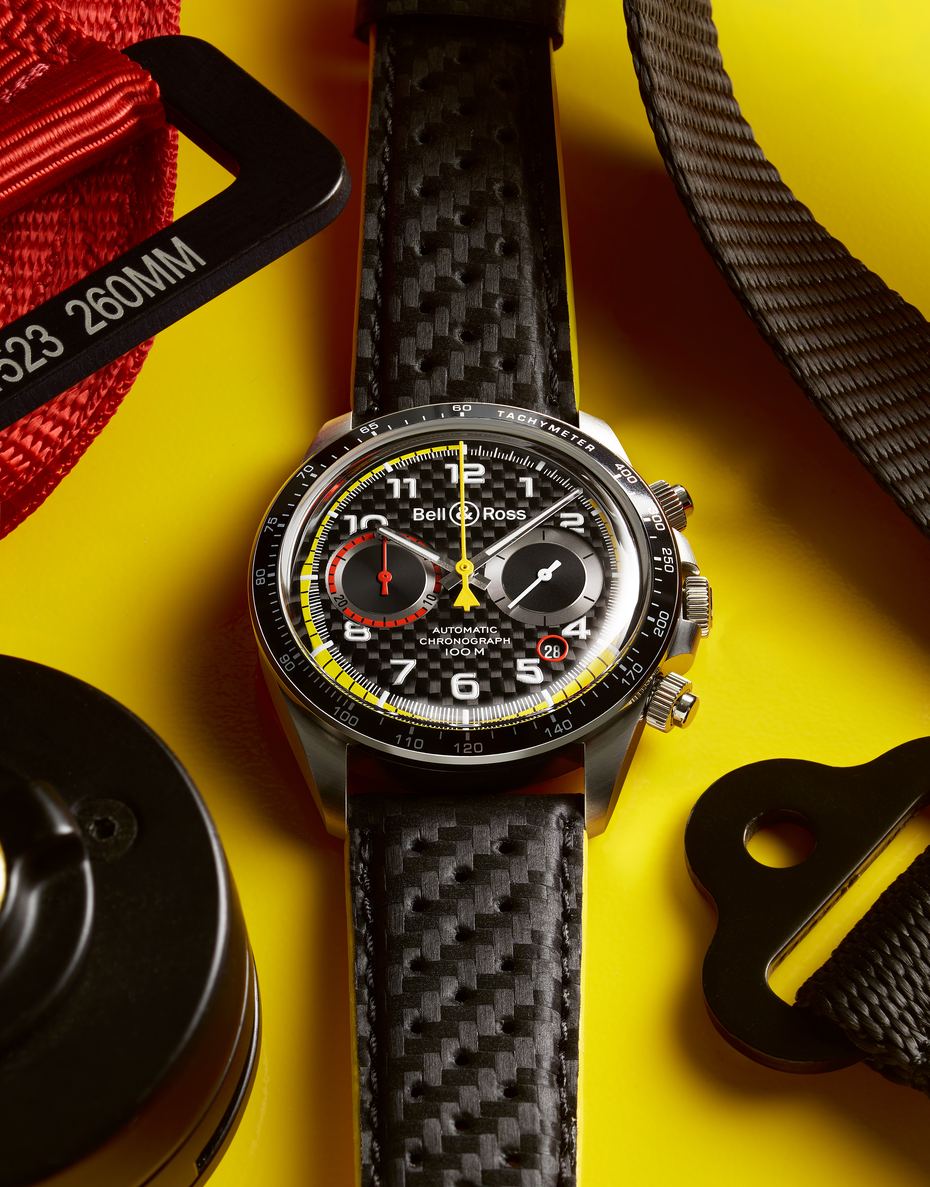 It features a 41 mm case in satin-finished steel, a carbon fiber dial (a highly-prized material in the world of high-end motoring) and black and yellow in reference to the colors of the Renault Sport Formula OneTM Team.
The BR V2-94 R.S.18 is an aesthetic statement. It features a yellow internal minute track and two counters, one in red for optimal legibility of the chronograph function.
This complication, invented to measure short periods of time to facilitate the performance of vehicles on the track, so they can be measured with pinpoint accuracy.
The bezel features a tachymeter scale which allows a car's speed to be instantly calculated over a given distance.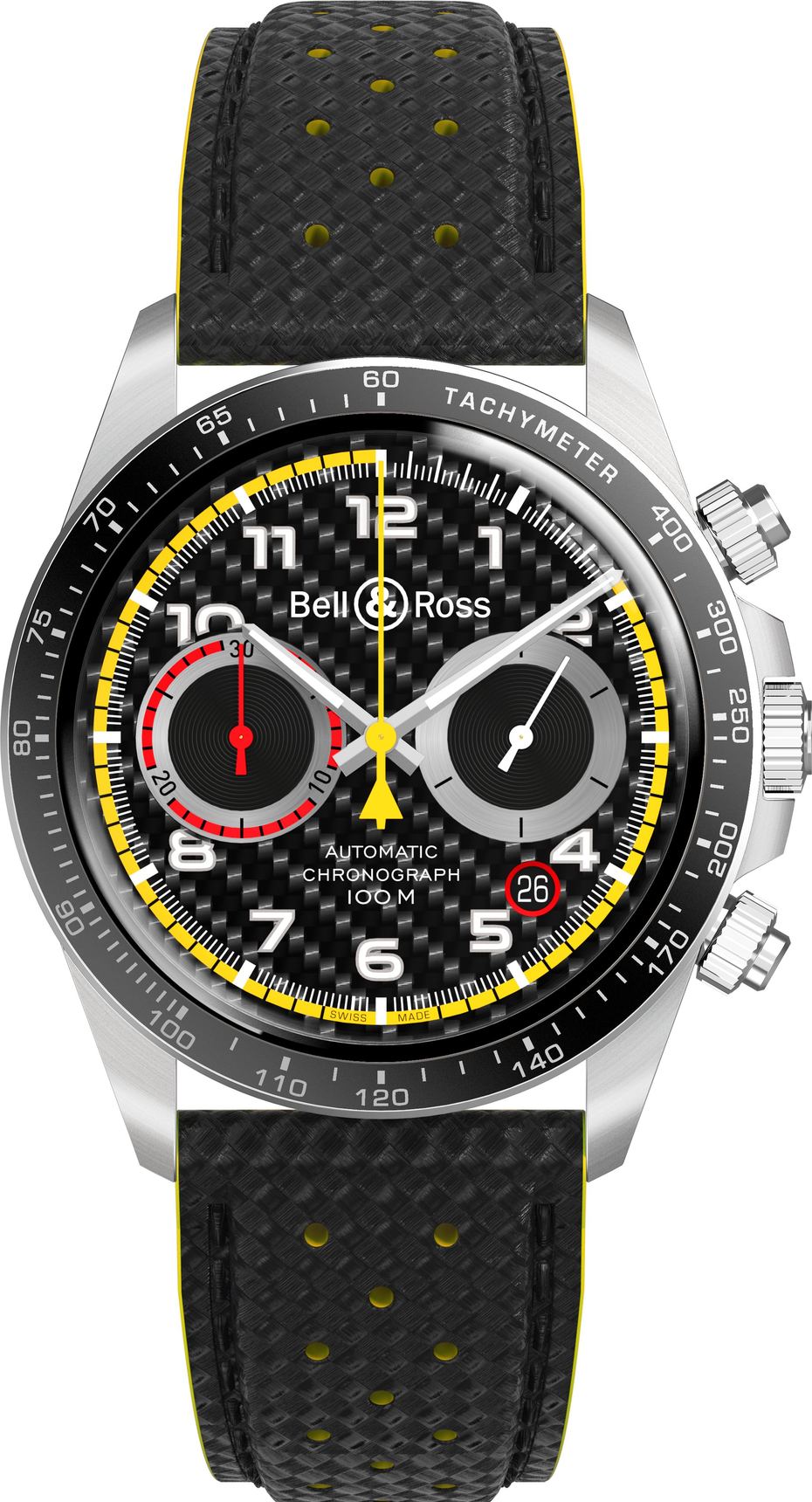 This chronograph model evokes the sporting world of race tracks and paddocks, with its numerals adopting the typography used for the Renault Sport Formula OneTM Team. It's powered by a Swiss mechanical caliber with automatic winding. The sapphire case-back bears a metallized depiction of the Renault car and its serial number.
The BR V2-94 R.S.18 is available with a micro-perforated calfskin strap with carbon fiber effect and a yellow lining, or a bracelet in satin-finished polished steel.
 The design and color codes used for this timepiece allow the time to be read quickly and accurately.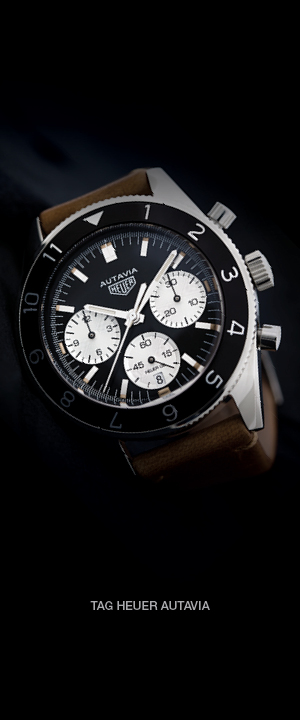 Agree? Disagree?
Be the first to start a discussion.