Getting to Know the Great American Watchmaker
Getting to Know the Great American Watchmaker
Venerated horologist Roland G. Murphy responds to a query with the warmth and personalisation his company is known for
Interviews
November 19, 2017
Some 4,000 miles removed from the heartland of the watchmaking industry in Switzerland, Roland G. Murphy has been meticulously handcrafting masterpieces in the small borough of Mount Joy in Pennsylvania, USA. 
For the last two and a half decades, he has not only created cases, dials and other components required to manufacture RGM watches, but also his own proprietary movements. In 2008, when the Caliber 801 was introduced, it was the first high-grade mechanical watch movement made in America in four decades. Two years later, the Pennsylvania Tourbillon followed containing a US-made tourbillion and comprising more than 200 parts including a miniature cage to counter the effects of gravity. A third in-house movement was introduced with the Caliber 20 series, where the seconds are displayed on a disc, akin to watches from the 1930s. The series' moonphase model, with its mother of pearl moons, is also painstakingly precise: if the watch is kept running, it will take 120 years to have one day of error.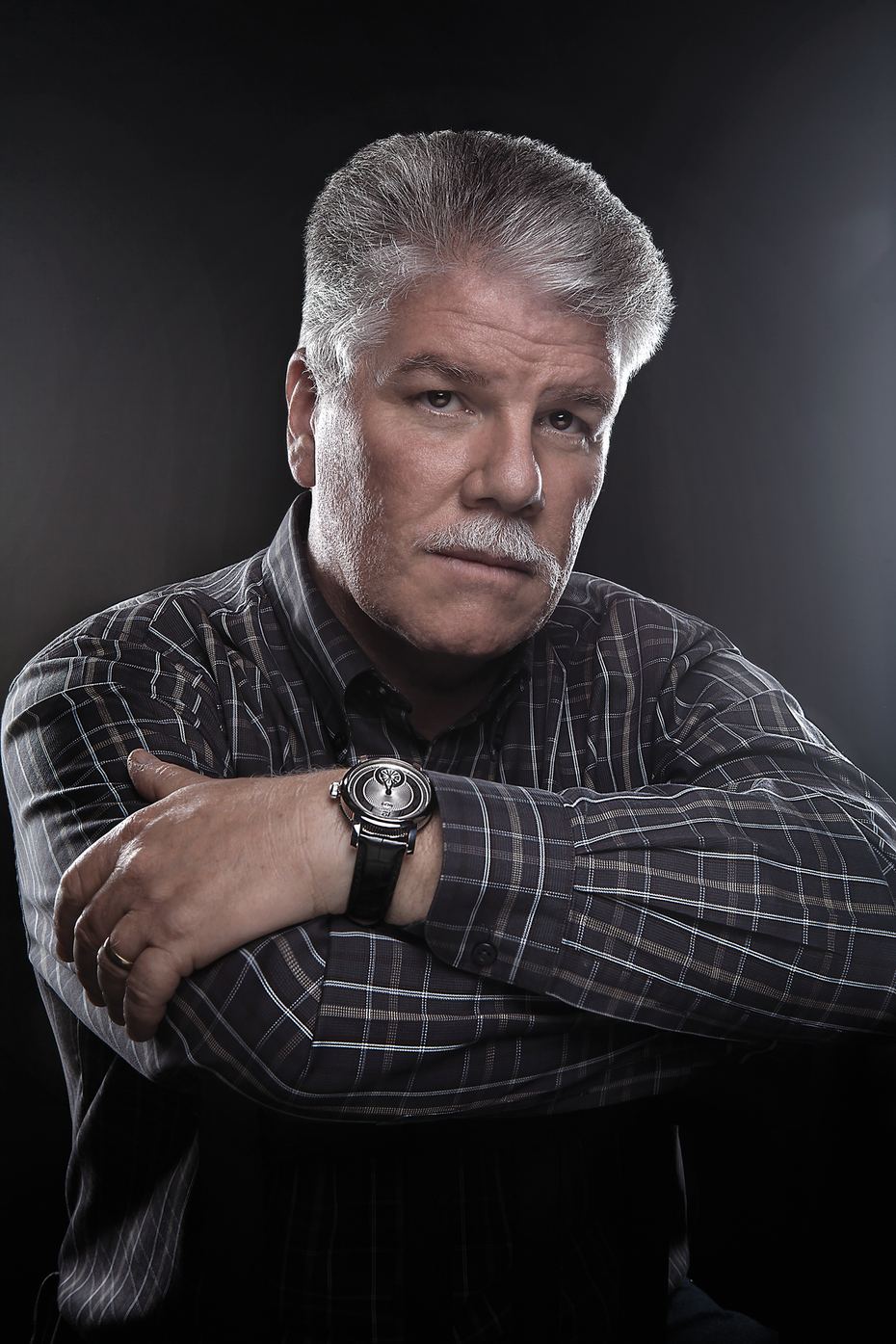 Lending his initials to the RGM Watch Company, which he founded in 1992, Murphy has introduced the world to impeccable hand craftsmanship and the use of unusual techniques like rose-engine guilloche. More importantly, RGM is the only watchmaker revitalising horology in what used to be the home base for American watchmaking in Pennsylvania. 
"We produce about 200 watches per year, and about 25 per cent are custom built," explains Murphy. "We do things others don't do. Our niche is speciality."
By speciality, Murphy means rare grand feu enamel dials, engine turning, ornate geometric engravings and high-grade, mechanical watch movements. "The heart of the watch is the mechanism — it could take several months to build a watch with custom movements. This is the factor that has gotten us widely recognised by watch enthusiasts worldwide."
"The heart of the watch is the mechanism — it could take several months to build a watch with custom movements. This is the factor that has gotten us widely recognised by watch enthusiasts worldwide."
The company deploys both tradition and modernity. Even as it produces contemporary timepieces, the great traditions of fine watchmaking are kept alive — modern manufacturing coexists with hand-operated machinery, and hand-polished components with 3D printers and automated machines. 
This charming anomaly in a world of mass-produced European and Asian brands is sometimes associated with the pride of being the only surviving American watch manufacturer, and more often, for the proven prowess of an elite independent watchmaker. 
But what really makes RGM — both the man and his firm — different is the custom-built, tribute and series production pieces.  
The inspiration to enthral the world seemingly comes from almost anywhere. RGM's 801-COE Corps of Engineers models with its glass-fired enamel dial and blued steel hands was inspired by the US Corps of Engineers watches from the First Word War; the 801-A Aircraft models are inspired by the technical layout and colours of the Hamilton/Elgin 37500 aircraft clock from the Second World War. A pocket watch given to American chess master Paul Morphy by the New York Chess Club in 1859 inspires the PS-801-CH Chess in Enamel.  Murphy says the idea for RGM's famed keystone hands came from a set of hands he was given when he was a young boy in watchmaking school. He found out from old watchmakers that the Keystone Watch Company between 1886 and 1891 made the thin set of gold hands with a keystone in each. Paying tribute to Pennsylvania's nickname "The Keystone State", he revived an avatar of this essential central wedge in an arch that locks all its other pieces in place.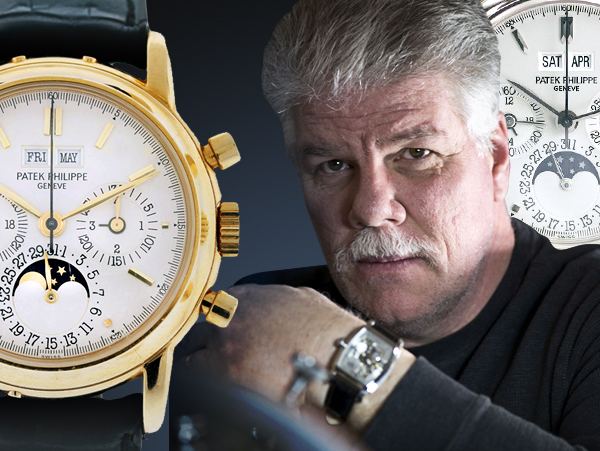 "We do things others don't do. Our niche is speciality."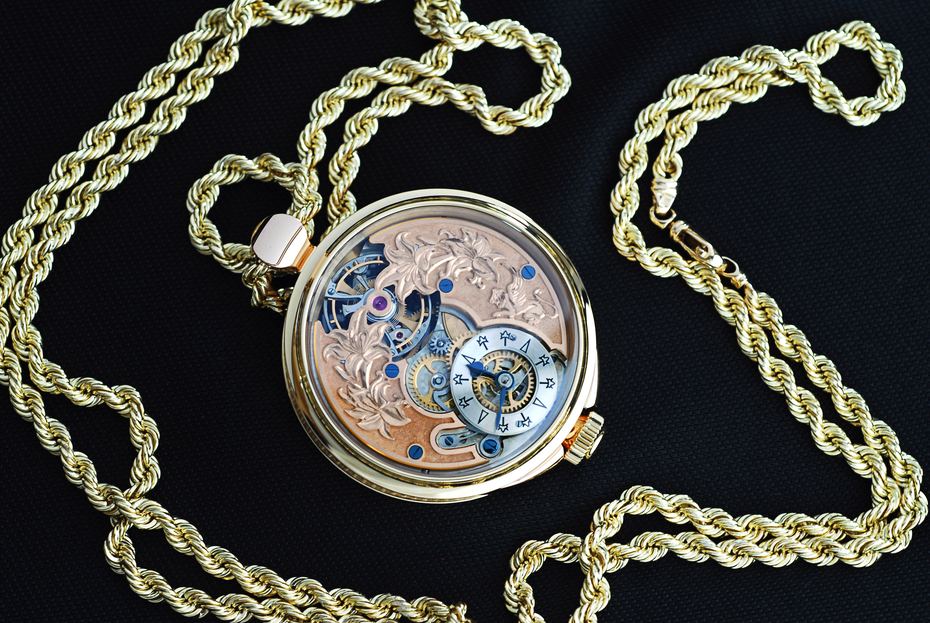 Earlier this year, RGM commemorated its 25th anniversary with several new timepieces, but arguably, the most notable is the Model 222-RR, a tribute to American railroad timepieces of yore. The tilted grand feu enamel dial can be read easily (without having to take hands off the train controls) and a Hamilton 10 pocket watch movement is revived with a new bespoke mainspring. 
October saw the launch of a new collection of a dozen custom-made watches created for Hollywood 1923, a group dedicated to preserving Hollywood memories. As Murphy explains, "Our customer, Hollywood 1923, brought the metal that was salvaged from the last restoration of the Hollywood sign. They wanted to make a watch using this metal as the dial."
RGM designed a small Hollywood plaque from the metal and attached it to the dial in the scroll shape of the original hillside sign, added Art Deco numerals, and a dial background in grey tones with an old film reel design. "It is always a challenge to make a theme watch that has a high-grade classy look, but I think we pulled it off with this watch." 
Last year, to celebrate fellow Pennsylvanian firm acoustic guitar maker C.F. Martin & Company's two millionth guitar, RGM created a one-of-a-kind model based on the company's Caliber 20 built into the headstock of the instrument. 
RGM and C.F. Martin also collaborated on the D-200 Deluxe, a 50-piece limited edition to celebrate the milestone. Every guitar features the watch theme and a highlight is the pickguard with pearl inlays of watch gears. Meanwhile the watch, RGM D200, has a solid silver, hand-cut, engine-turned US-made guilloché dial, blued steel hands, a 43.3-mm-diameter stainless steel case, and a 14K solid gold winding rotor. The guitar and watch set is priced at $149,999. 
From custom-built timepieces based on rare vintage movements, to more complicated decorated and personalised watches featuring perpetual calendars or tourbillons, RGM is able to accommodate a wide variety of special requests. The company says its customisations can range from the simple to the sublime. "A production model RGM watch such as the Ref. 151 for instance, can be customised either with a unique dial or a personalised engraved rotor as a cost-effective way for an enthusiast to obtain a unique example of an already limited-production watch," says Murphy. "However, for the wristwatch connoisseur who desires a truly unique piece, RGM can create bespoke timepieces designed and assembled completely in-house."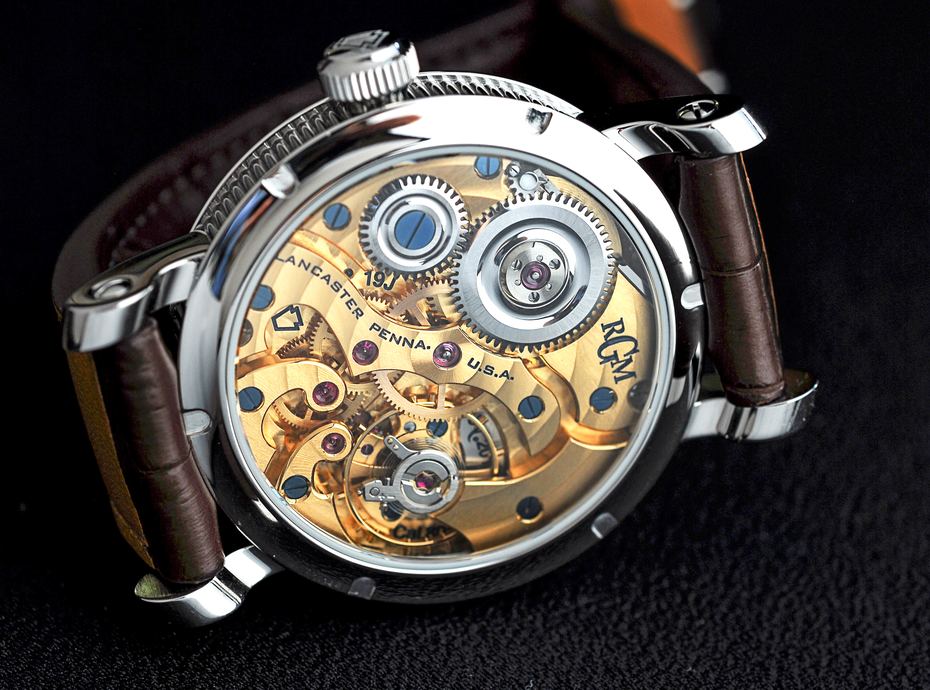 RGM describes itself with a succinct phrase — "Making history in watchmaking." 
"I feel an obligation to bring old watches back to life," says Murphy. "It is a way of keeping history alive." 
The fact that this respected watchmaker also takes the time to respond personally — and very charmingly — to an email sent in at midnight from Dubai, underlines the founding philosophy of his firm: "The time-honoured approach of dealing one-on-one with people is instilled in RGM, and is as much a reflection of where we live as where we work." 
Agree? Disagree?
Be the first to start a discussion.