From the first landspeed records to F1's current world champion, time has always been of the essence in motorsport
Features
November 27, 2017
From the moment we start driving, it's all about timing. Each journey has an hour of departure and estimated time of arrival. The cars we desire most, we measure in relation to time: how many seconds its take them to reach a certain speed. When we race, it's tenths of seconds that determine our greatness. 
Horology and the automobile are twinned pursuits of mechanical engineering excellence where design detail and meticulous function synergise in a manner unlike any other consumer product. Although even the most esteemed car brands are digitising their cabins, an analogue clock remains the mark of unquestionable design elegance and absolute reliability. 
When the Bloodhound SSC jet vehicle (which aims to make wing commander Andy Green the first man to achieve 1,000mph on land) required redoubtable instrumentation, they asked Rolex to construct both an analogue speedometer and chronograph for the SSC's cockpit. In the 1930s, when Sir Malcolm Campbell set world land speed records, he did it with a Rolex Oyster on his wrist. Ever since, chronographs have followed us wherever speed has enchanted. 
Motorsport could never have matured to the billion-dollar industry it has become without impeccable timing. Literally. Championships and legacy cannot be decided on doubt and countless appeals; when the race is done, we must be certain who has won — and when the finishers are too close to discern by eye or even the privilege of exceptional still camera work, it is timing equipment that judges the winner with absolute authority.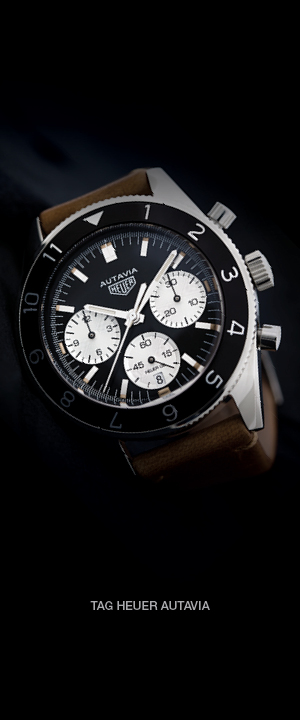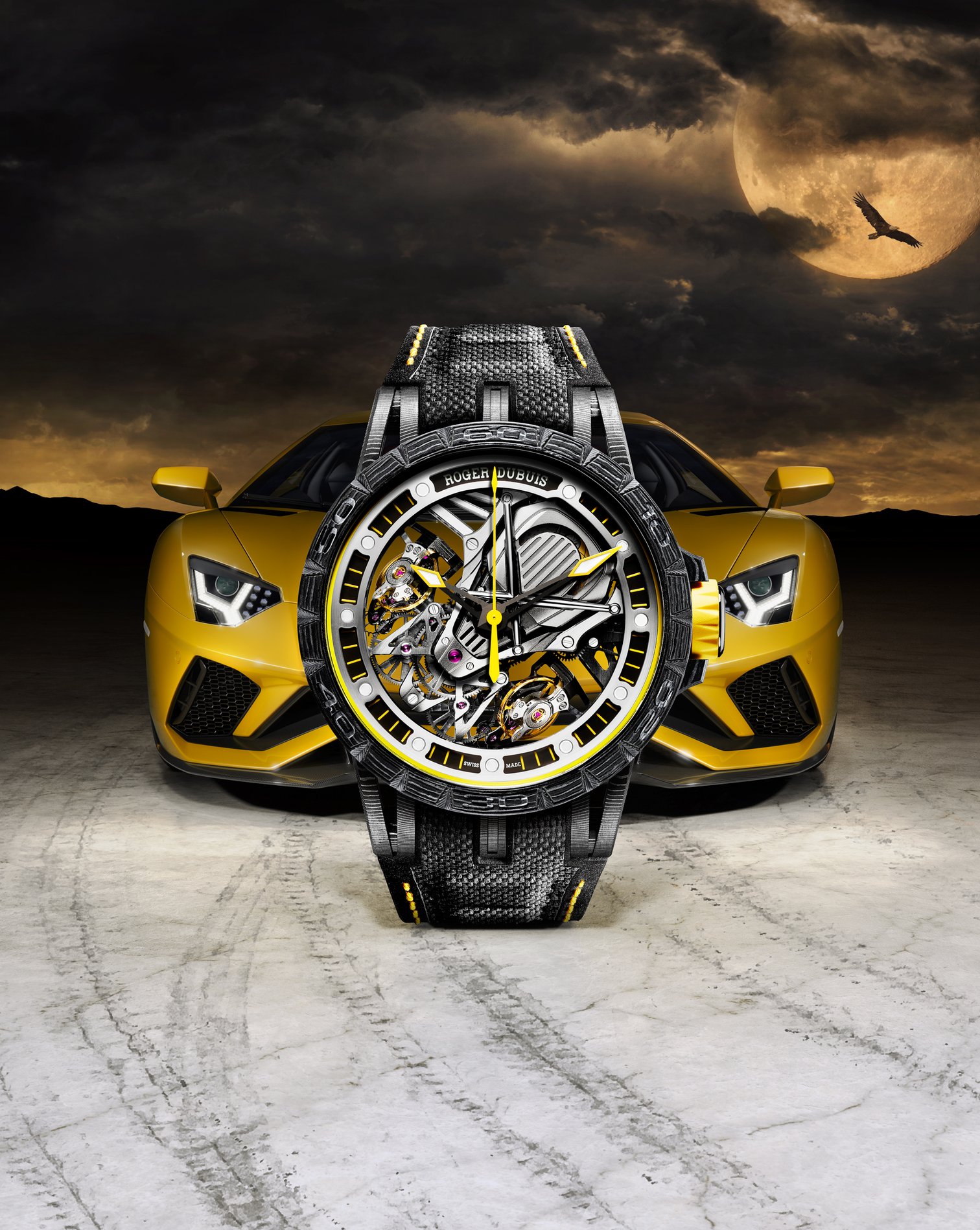 The most celebrated drivers have all carried the industrial design language of their era on the wrist. In the 1950s, before global positioning satellites were set in orbit, legendary road races such as the Carrera Panamericana in Mexico were ruthlessly dangerous events with navigators relying on exact timing to aid their navigation. It's the race which renowned timekeeper Jack Heuer drew inspiration from for his legendary Carrera line. 
The most celebrated drivers have all carried the industrial design language of their era on the wrist.
TAG Heuer's handheld chronographs were the timing standard in Formula One during its first decade, operated mostly by drivers' wives or partners. By the 1970s, TAG Heuer's Carrera was the defining watch of world-famous racing drivers. Niki Lauda, Jacky Ickx, Clay Regazzoni, Mario Andretti, Carlos Reutemann and Jody Scheckter all wore solid gold Carreras, engraved with their name and blood type, while racing Scuderia's fabled scarlet cars. 
Beyond F1, Tag Heuer's most inspired motorsport movement will be forever associated with a true Hollywood icon: Steve McQueen. The inarguable King of Cool loved racing so much he even made a film about it in 1971, Le Mans. Having to select a watch for his character McQueen chose TAG Heuer's Monaco, with its signature square case, red dials and silver details, was McQueen's personal fancy. It captured the moment perfectly and has in the fullness of time become as endearing a timepiece in horology as the legend of McQueen in motorsport and movies.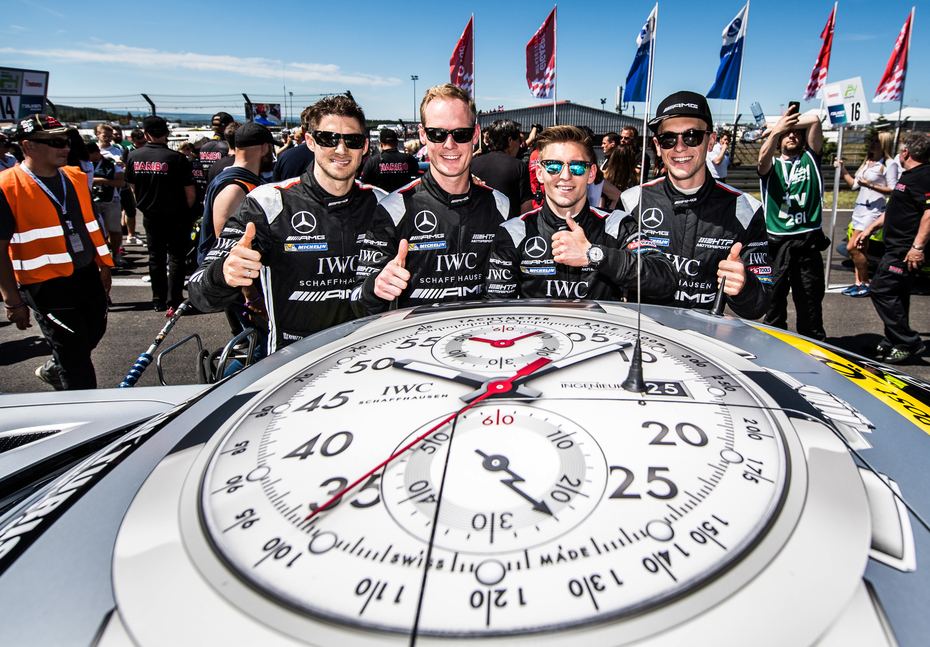 The relationship of dependence between timing and performance in motorsport is obvious, but it's in the true craft of horology — in Swiss French métiers d'art holorgie — that the synergy between automobile and chronograph reveals itself most extraordinarily. A choice example is Hublot's current partnership with Ferrari, two brands unable to sacrifice, even slightly, regarding their engineering excellence — always striving to accomplish what is considered technically impossible.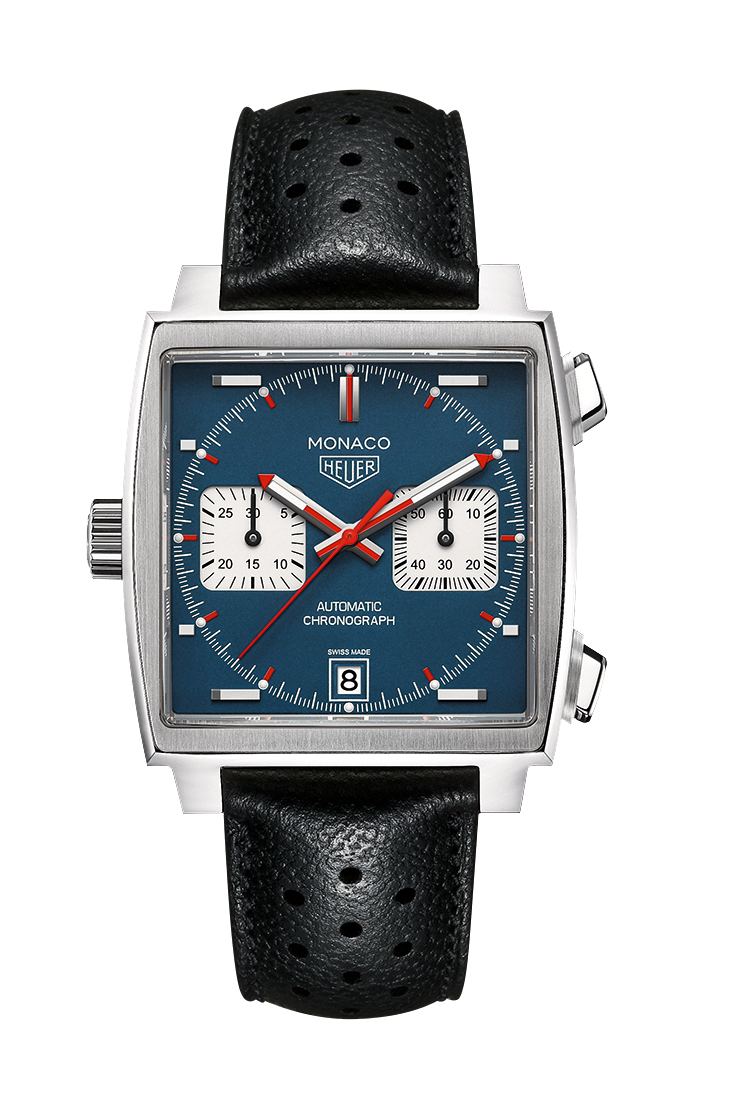 The beauty of racing machines is in their function, which dictates the truest value of form. No element of a racing car's design is superfluous; it is always a collective of the very best components operating in absolute harmony with the aim of ruthless efficiency. True watchmaking is no different. Racing car design is limited by a specific competition formula's technical rulebook; watchmaking by the constrains of the case, the challenge of engineering in microns instead of millimetres. Hairsprings, the tourbillon and gear trains are among the mechanical intricacies of such delicate dimensions, and resolute material integrity, they can only be crafted by hand. Motorsport too, is a pursuit exclusive to the guild of custom craftspeople, with an absence of machined production. 
Ferrari's eponymously named LaFerrari hypercar is the pinnacle of seven decades worth of fantasy road cars made real. Hublot's MP-05 emulates LaFerrari's excellence. The most complex timepiece the Nyon brand has ever assembled, it features 637 parts and a gloriously daring design. A titanium case shaped to silhouette the LaFerrari road car contains intricate gearing, which drives individual cylinders on each side, controlling the movement for time on the right and power reserve reading on the left — the latter constituting a remarkable 50 days of endurance. 
From its origins with Campbell's land speed records in the 1930s to chronographs' hand timers assisting F1 to organise itself in the 1950s, motorsport has depended on watchmaking, but also inspired the craft of time. Racing drivers and teams appreciate the complexities and challenges of mechanical design that watchmakers encounter. They are also not completely beholden to the tradition of a particular aesthetic. It's the reason McQueen selected that rectangular Monaco from a display of samples Heuer presented him as he embarked upon filming. 
Agree? Disagree?
Be the first to start a discussion.