Watch1010 takes a close look at Bremont's 2018 Endurance and Supermarine 500
Reviews
June 7, 2018
Despite being known for its aviation heritage pieces, Bremont's supermarine range has become the diver's timepiece of choice.
Since the British watchmaker produced the s2000 four years ago, they've downsized the cases sizes from 45mm to 43mm (for the S500) and even gone down as small as 40mm (for the Type 300 and 301 in 2017), to make their diver's pieces more streamline.
The smaller size of the s500 and 300 certainly gives these iterations a more lightweight and cooler feel on the wrist without compromising any of the inimitable British style or clarity on the face Bremont has procured.
The Endurance takes Bremont's 'fit-for-purpose' ethos to the next level.
The prototype of the orange and black explorer's watch was tested out by the British polar explorer Ben Saunders during his latest solo Trans-Antarctic journey in late 2017 early 2018.
The 43mm Endurance's in-built compass allowed Saunders to navigate his way across the Antarctic on the most trepid of journeys.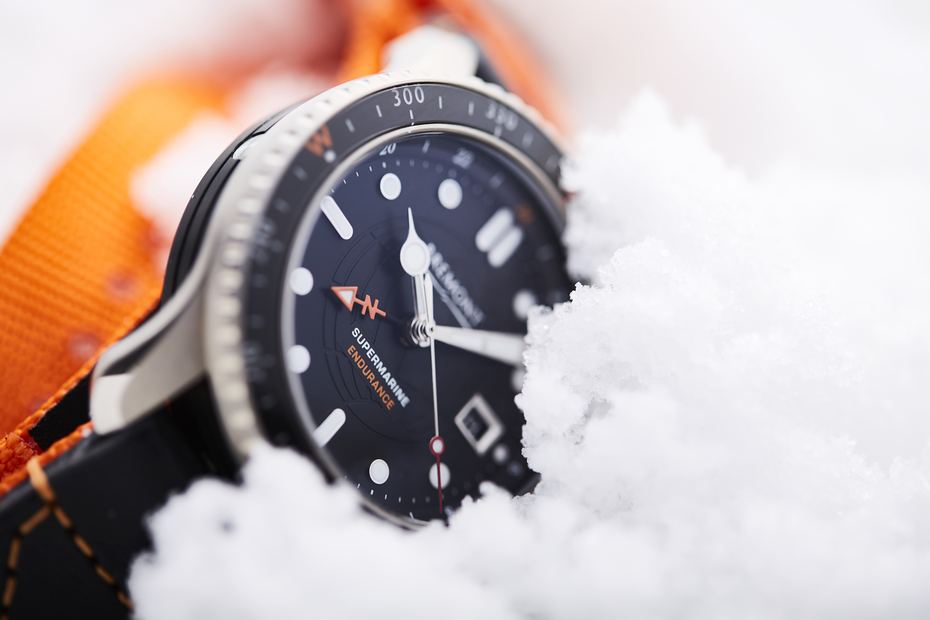 Being tested in the Antarctic, The Endurance is able to withstand the most severe weather conditions on the planet.
The bi-directional rotating sapphire bezel features orange compass heading markers to complement the North indicator on the GMT hand.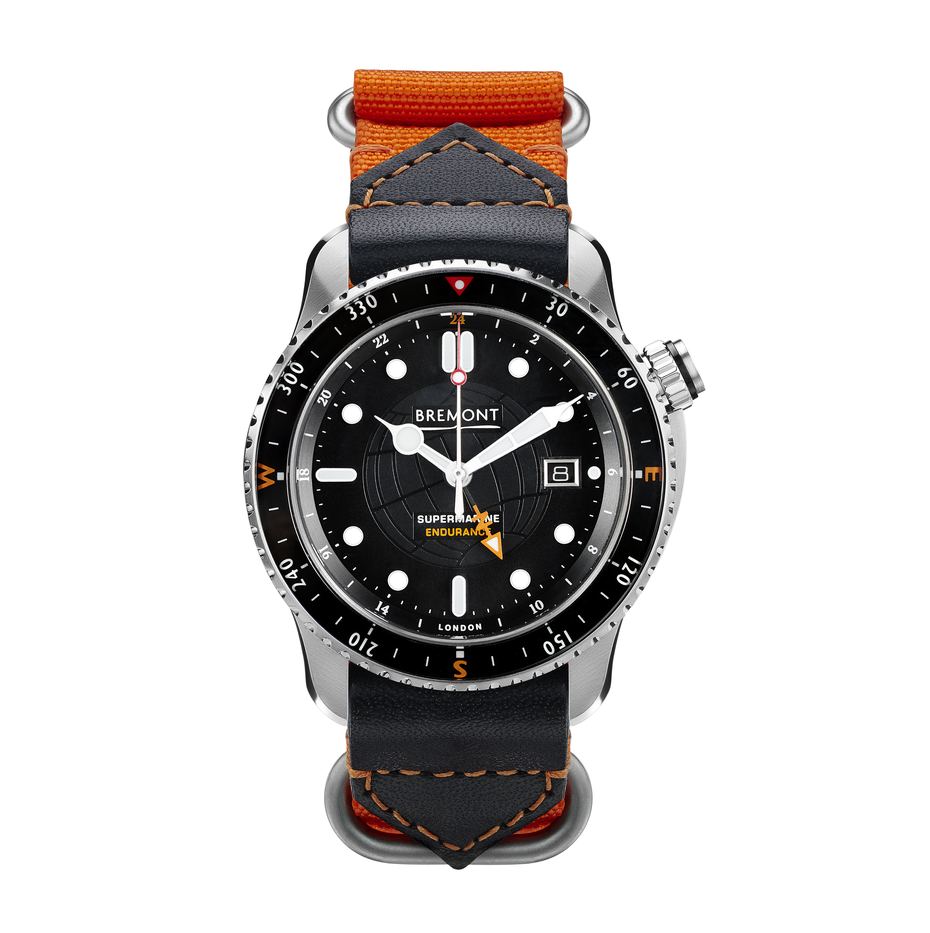 Made of titanium for its obvious lightweight properties, with this watch, Bremont has designed a new exhibition case back, held together by an orange nato strap.
Aesthetically, the orange accents on the face and GMT north facing hand pop vibrantly against the black dial — a real statement.
It's water resistant to depths of 500m, and comes at a price tag of approximately Dhs24,000. And it's limited to 300 pieces.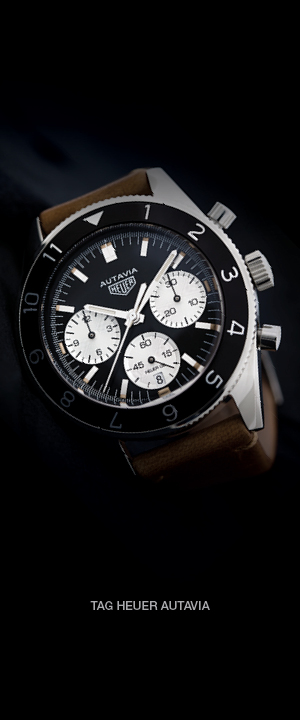 Agree? Disagree?
Be the first to start a discussion.