Richard Mille opens second Saudi Arabia flagship store in Riyadh.
News
March 18, 2018
Nine years since its entrance into the Kingdom of Saudi Arabia, with the opening of its first boutique in Jeddah, Richard Mille has now opened a second flagship store in the country's capital city and central financial hub in an effort to capitalise on one of the Middle East's biggest markets.
Located on Prince Mohamed Bin Abdul Aziz Street, the rapidly-expanding Swiss luxury watchmaker is nestled in the middle of one of the most vibrant and exclusive retail communities in Saudi.
The increased presence of brands like Richard Mille in Saudi bespeaks of the country's ever-growing allure to luxury brands.
"In our regional strategy of going from a multi-brand environment to a network of Richard Mille boutiques, it was time to have a Richard Mille landmark in Riyadh, and offer our clients and potential clientele the possibility to experience the brand in their own country," said Peter Harrison, Richard Mille CEO for Europe, the Middle East and Africa.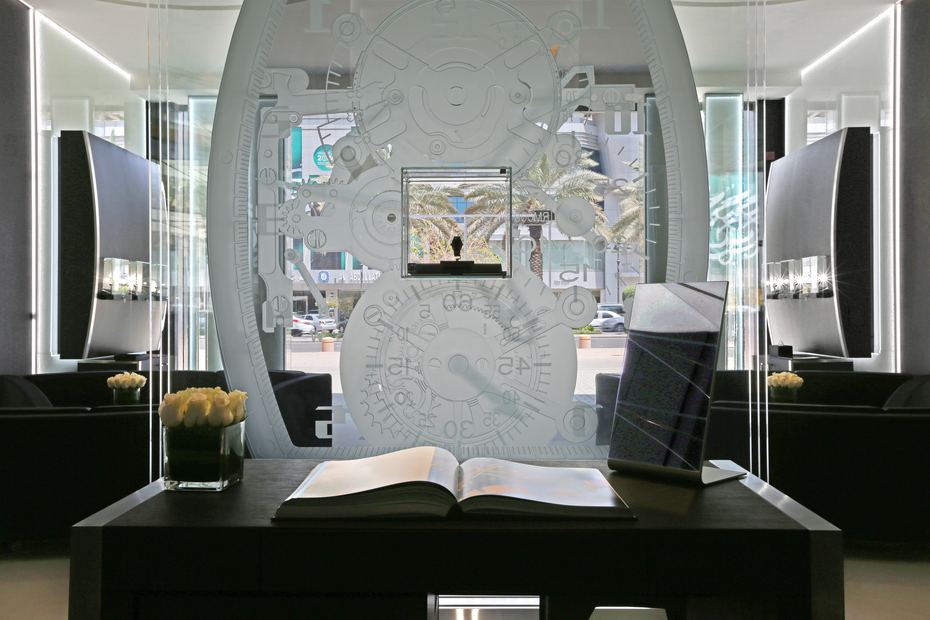 "Our presence both in Jeddah and Riyadh since 2009 has allowed us to understand Saudi's refined sense of luxury and to build on their knowledge of Richard Mille. They now have a space to experience the brand and our highest quality service."
Founded in 1999, Richard Mille will reportedly be boosting production of its complicated timepieces by 30 per cent this year – producing 4,600 watches – to cater for the ever-increasing demand the company is receiving. And with the Swiss watchmaker reputedly making over a third of its sales to Middle Eastern clients, it's no surprise the cash-rich Saudi market is being targeted as part of its expansion plans.
"Our presence both in Jeddah and Riyadh since 2009 has allowed us to understand Saudi's refined sense of luxury."
The newly opened boutique showcases a range of RM timepieces, from sports watches to its famous skeltonised tourbillons to the latest ladies' collections.
Visitors will experience an environment that embodies the aesthetic code of the brand. Light, airy colours, exotic wood panelling, leather and rich fabrics extended across the capacious store. A VIP lounge will also be available for customers seeking consultations and product discovery.
Agree? Disagree?
Be the first to start a discussion.