Melika Yazdjerdi: The Maestro of Dubai Watch Week
Melika Yazdjerdi: The Maestro of Dubai Watch Week
The Dubai Watch Week Director on the fair and its role in the industry
Interviews
November 19, 2017
Dubai Watch Week Director Melika Yazdjerdi is not a person who has much free time nowadays. As we grab a quick coffee just days before the big event, it's clear she has lost none of the passion, enthusiasm and attention to detail that has seen her head up the previous two iterations with such success. "I'm so nervous," she says ahead of the big opening. "We have to have every single aspect of the industry involved because with one of those components missing, it just doesn't happen. It doesn't work together. 
"If you look at the contribution that's coming from everyone: if the brands don't exhibit, we don't have content; if the speakers don't come, we don't have content; if the journalists don't come, we don't have a story. Every audience, every party involved, is equally important. One without the other just doesn't work."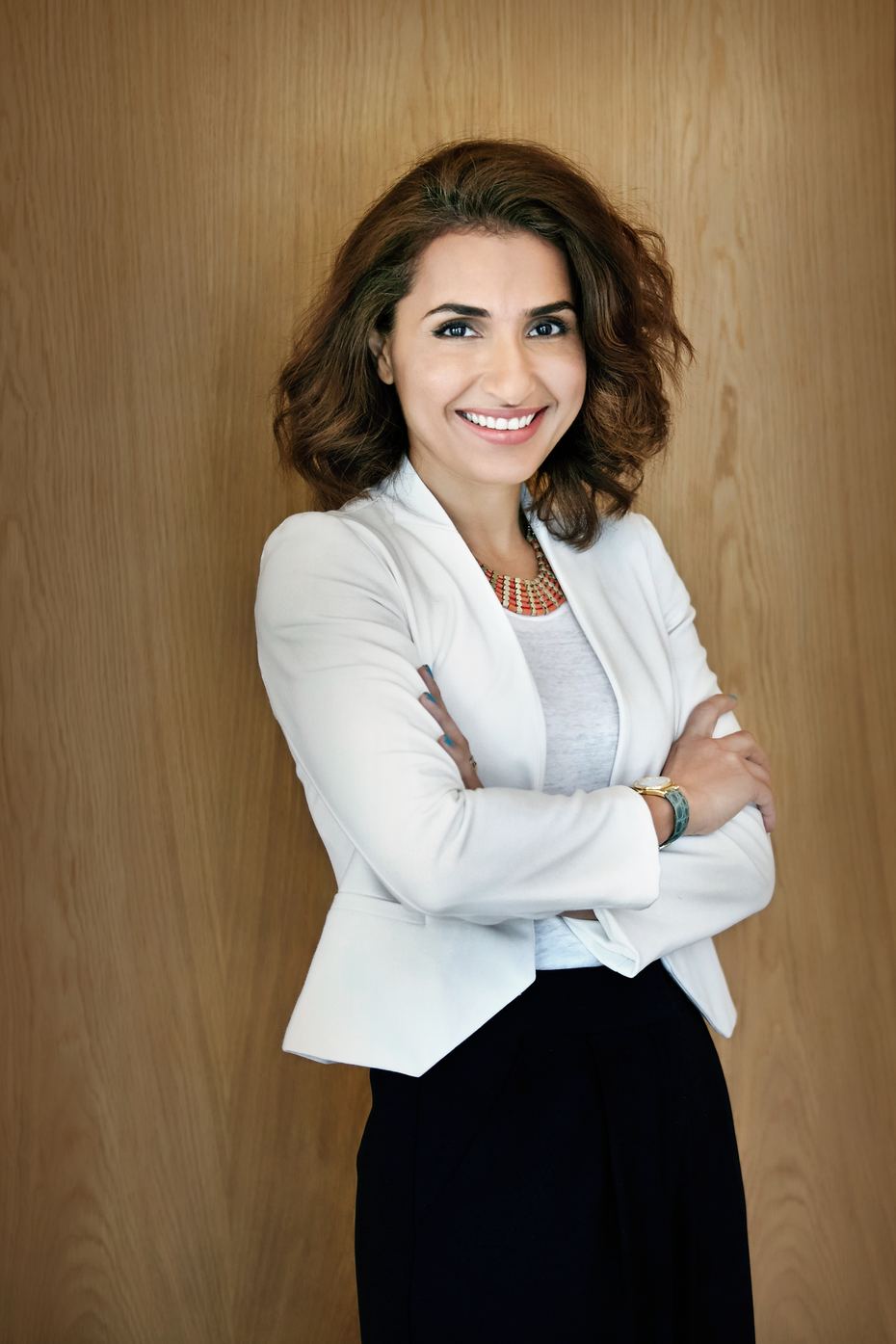 Clearly it's a lot to juggle, but Yazdjerdi's track record suggests she has absolutely nothing to worry about. The first two editions of Dubai Watch Week were unmitigated successes, with the great and the good of the watch industry, from collectors and brands to watchmakers and the media and the public all coming together under one roof. With 10 brands exhibiting at the inaugural event, last year drew 20 brands, and with 31 set to appear this year, the event is growing exponentially, and now considered one of the major horology events on the global watch calendar. After the first two fairs focused on Innovation and Technology and Masters of Time, which revolved mainly around complications, this year's Dubai Watch Week has the slightly broader theme of Classic and Contemporary — something Yazdjerdi ascribes to the public's growing understanding of the industry. "I think now we've reached our third edition, we're mature enough to talk about the past and the present without confusing anyone," she says. "The theme allows the brands a little bit more freedom; they can bring things from their archive, but they can also bring the latest pieces."
Yazdjerdi is on a mission to bring about a greater understanding of the watch industry in general, but she's aware that this is very much a collaborative task. "When I look at Dubai Watch Week, I think of us as the maestro, the conductor," she says. "If I, as a conductor, try to talk to the general audience, they don't understand my language because it might be too technical, too advanced… I can't talk to the audience in the theatre, so I have to find musicians to create a symphony for me to get the message across. We're just really, in a way, directing the show."
One of the most exciting new features on this year's programme comes from one of the event's partners, Christie's. Called The Auction Room, the attraction will provide visitors the chance evaluate the value of their own watches, attend master classes and learn how to bid at auctions. "We have the likes of Stéphane Von Bueren [Business Director for Watches at Christie's] coming from their international offices," she says. "They're doing these intimate workshops about different aspects of Christie's and the different aspects of the watch industry. These are the experts that you normally would pay money for their services, so to have them available to evaluate your personal collection is hugely exciting."
"We make sure that during Dubai Watch Week, you can walk up to anyone and talk to them. You have complete access to everyone."
Dubai Watch Week has always pushed for more inclusivity in the industry, and this year's event takes that ethos one step further. "The entire environment is more open to the general public," Yazdjerdi says. 
"It's also more open to families. We didn't really have that family environment in the past two editions, but for this year we've created an area where you can just come and hang out, even if you don't know anything about watches. There's lots of stuff that is interesting for anybody to visit. Even if you're not a watch collector or watch fan, you absolutely must visit some of these installations and areas.
The fair is dedicated to the preservation of horological culture and heritage by creating one of the largest non-commercial events for the international watch community.
With 47 speakers and moderators set to appear at this year's event, it's clear that, as ever with Dubai Watch Week, conversation is going to be key. "We make sure that during Dubai Watch Week, you can walk up to anyone and talk to them. That's what we want to do," says Yazdjerdi. "We want the journalists to approach the brands and have a conversation with them and create those stories out of it. We want the brands to do the same thing. You have complete access to everyone. You can literally talk to whoever is there."
Looking to the future, Dubai Watch Week is set to take a break of sorts, with the festival in its current format set to return in time for the Dubai Expo in 2020. However, that doesn't mean it's going to disappear for the next two years. "We are back in Dubai in 2020," says Yazdjerdi, "but we are going to be taking one aspect of Dubai Watch Week internationally for the next two years. That's as much as I can say at this point," she teases. "You'll have to wait until January to find out more."
We wait with baited breath to find out what Dubai Watch Week has in store for the near future, but one thing is for sure: If Melika Yazdjerdi has anything to say about it, whatever they have planned is bound to be pretty special. 
The third Dubai Watch Week runs November 17-20 at
The Gate, DIFC.  dubaiwatchweek.com
Agree? Disagree?
Be the first to start a discussion.