Introducing the TAG Heuer Connected Modular 45 Full Diamond
Introducing the TAG Heuer Connected Modular 45 Full Diamond
The blinged-out TAG Heuer Connected Modular 45 Full Diamond becomes the world's most expensive smartwatch at $197,000.
Reviews
April 5, 2018
TAG Heuer has never been afraid of making a statement. The Swiss watchmaker will never die wondering. And its latest statement is as bold as it is glitzy. 
So, what do you do to stake a claim in the smartwatch industry dominated by Apple and Google? Come up with a revolutionary technological concept that changes the fundamentals of human-tech interfaces? Or take your existing technology and coat it in the most expensive diamonds you can find in horology circles?
TAG Heuer opted for the latter. And in so doing has produced the world's most expensive smartwatch. An accolade that brings with it great expectations.
The leading Swiss watchmaker displayed the Connected Modular 45 Full Diamond at this year's Salon International de la Haute Horlogerie Genève (SIHH). It's mesmerisingly shiny beyond a magpie's wildest dreams. 
The timepiece is heralded by a 18k polished white gold case, bezel, horns and strap. Each component is punctuated by and dashed with a total of 589 glittering baguette-cut diamonds, meaning the piece totals 23.5ct.
There's staking a claim. There's making a statement. And then there's arriving with an imperious grin across your face, and announcing your market superiority with an object that would make even Queen Elizabeth blush from its extravagant opulence.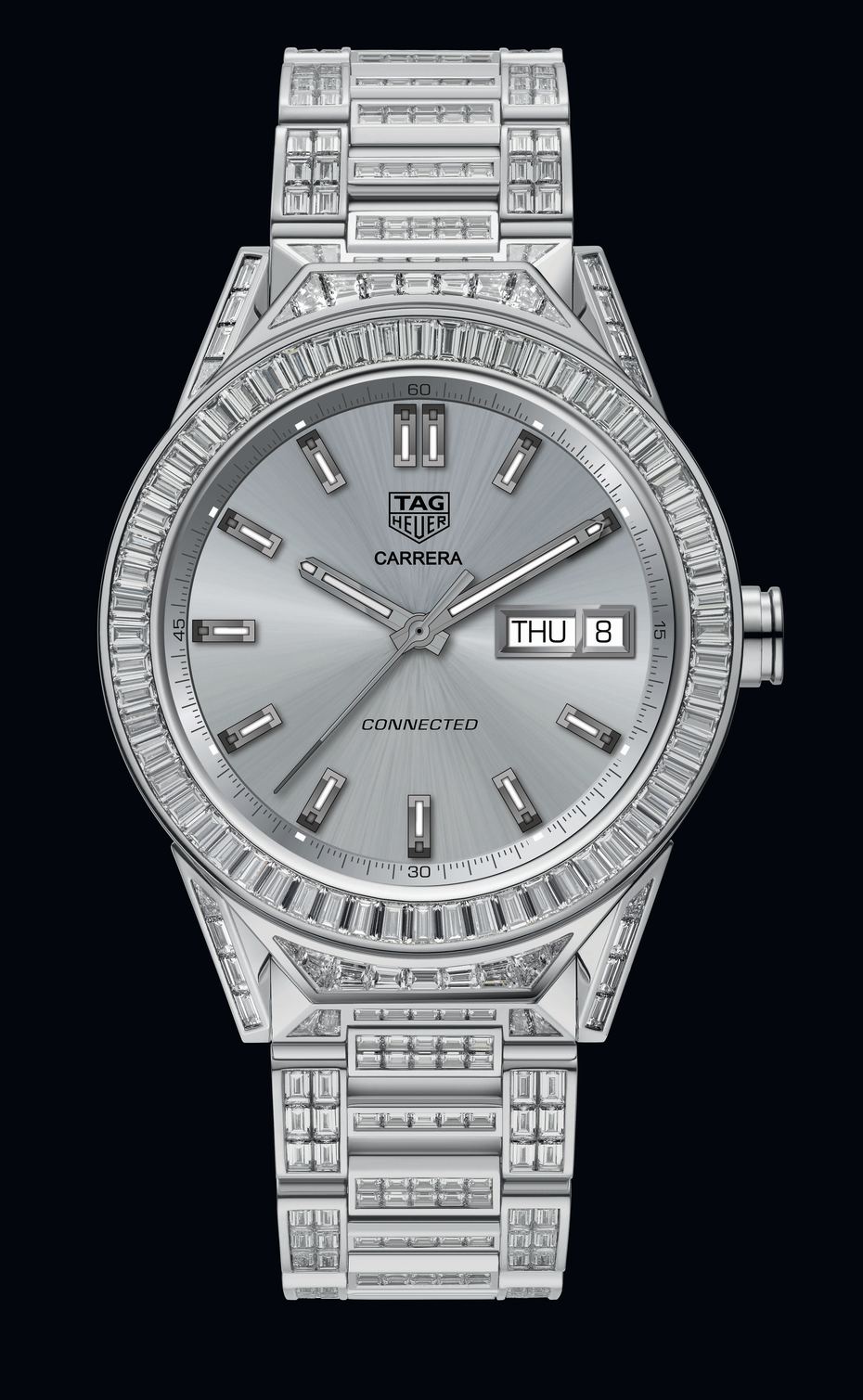 The overall aesthetic of this iteration of the Connected range is one that blurs the line between a high-end, luxury wristwatch and the modern techno-era of smart devices. 
Developed alongside Intel and Google, the Connected 45 features a modularity concept — meaning each part can be individually removed and replaced according to your preference. The connected module is interchangeable with a Haute Horlogerie mechanical module — a three-hand watch Calibre 5, Chronograph Calibre 16 or COSC-certified Chronograph Tourbillon. In terms of design and output, its almost identical to the Connected Modular 45 smartwatch TAG Heuer released last year.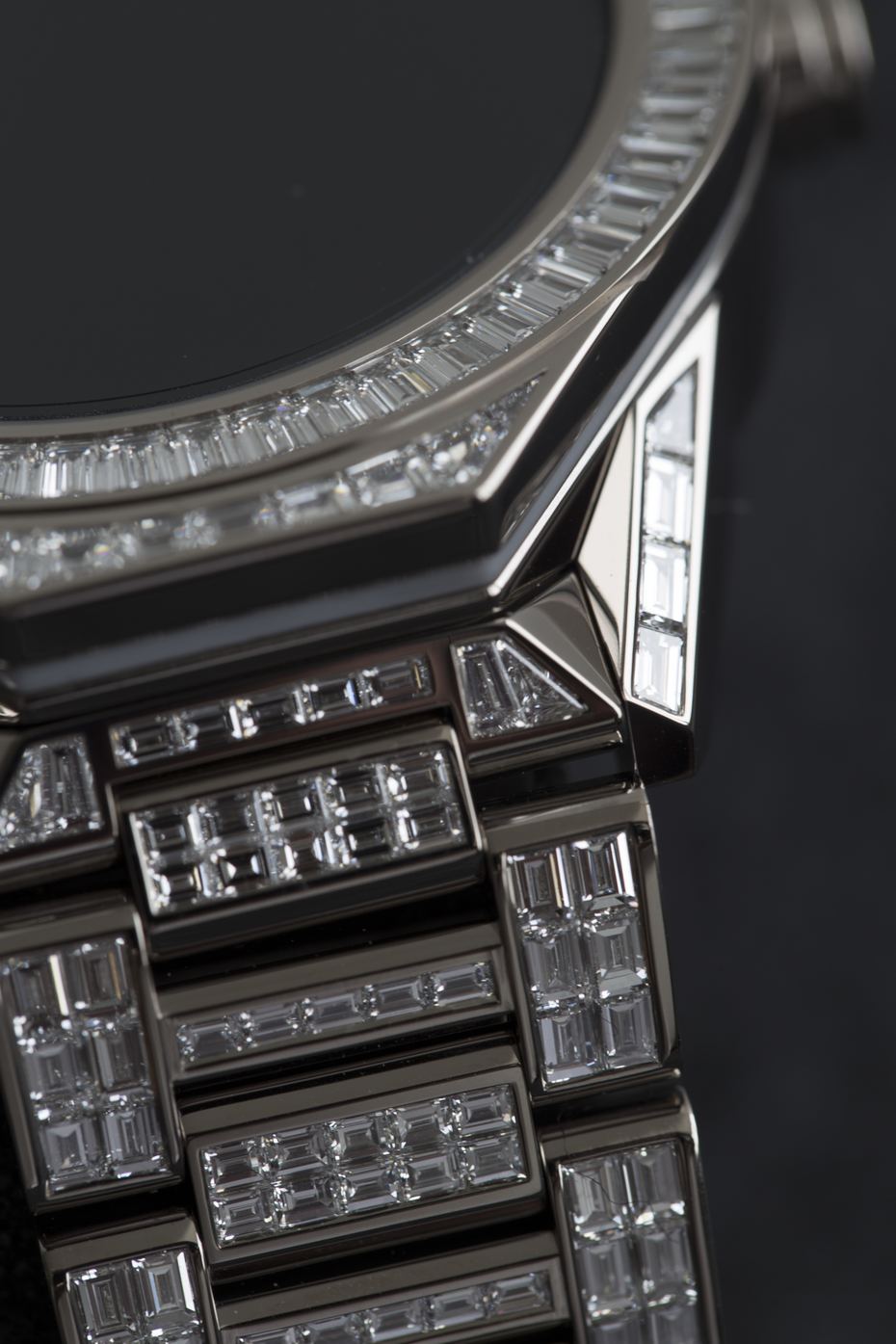 An NFC sensor is integrated into its functionality, allowing contactless payments through Android Pay. It also features a high-definition AMOLED screen and the dials are customisable. It's also WiFi, Bluetooth and GPS connected. The watch uses the Android Wear operating system, which makes it compatible with Android 4.3 smartphones and iOS 9, plus any more recent updates. 
It's also water resistant up to 50m. Although, you would have to question the sanity of anyone who would decide to take this jewellery box of a watch for a splash in the sea.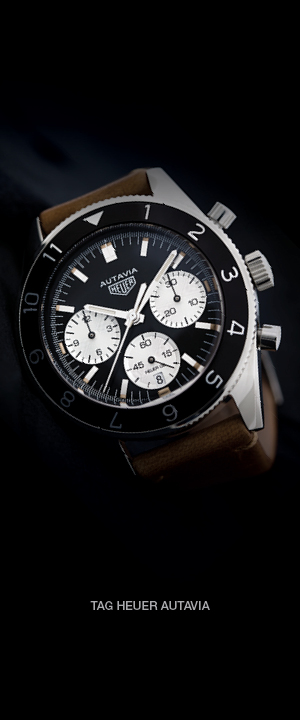 Agree? Disagree?
Be the first to start a discussion.