Credit Instagram @watch_fashionista
Fashion and watches influencer @Watch_Fashionista talks watches that make her tick
Columns
November 16, 2017
Let's start by setting the record straight: there's no way I would have ever paid more than $17 million for a stainless steel used watch, no matter how fantastic, iconic or how much of a cult figure the previous owner was. For a huge diamond? Sure. A watch? Never! And therein lies just one the many differences for me between men and women in the horological world.
How can I be so sure? Well, I own a few watches, all quite lovely to look at but none that would be approved by the battalions of watch snobs flooding our Instagram feeds these days. But this is my fun domain. I am @watch_fashionista, and welcome to my 'uncomplicated' views on the watch world!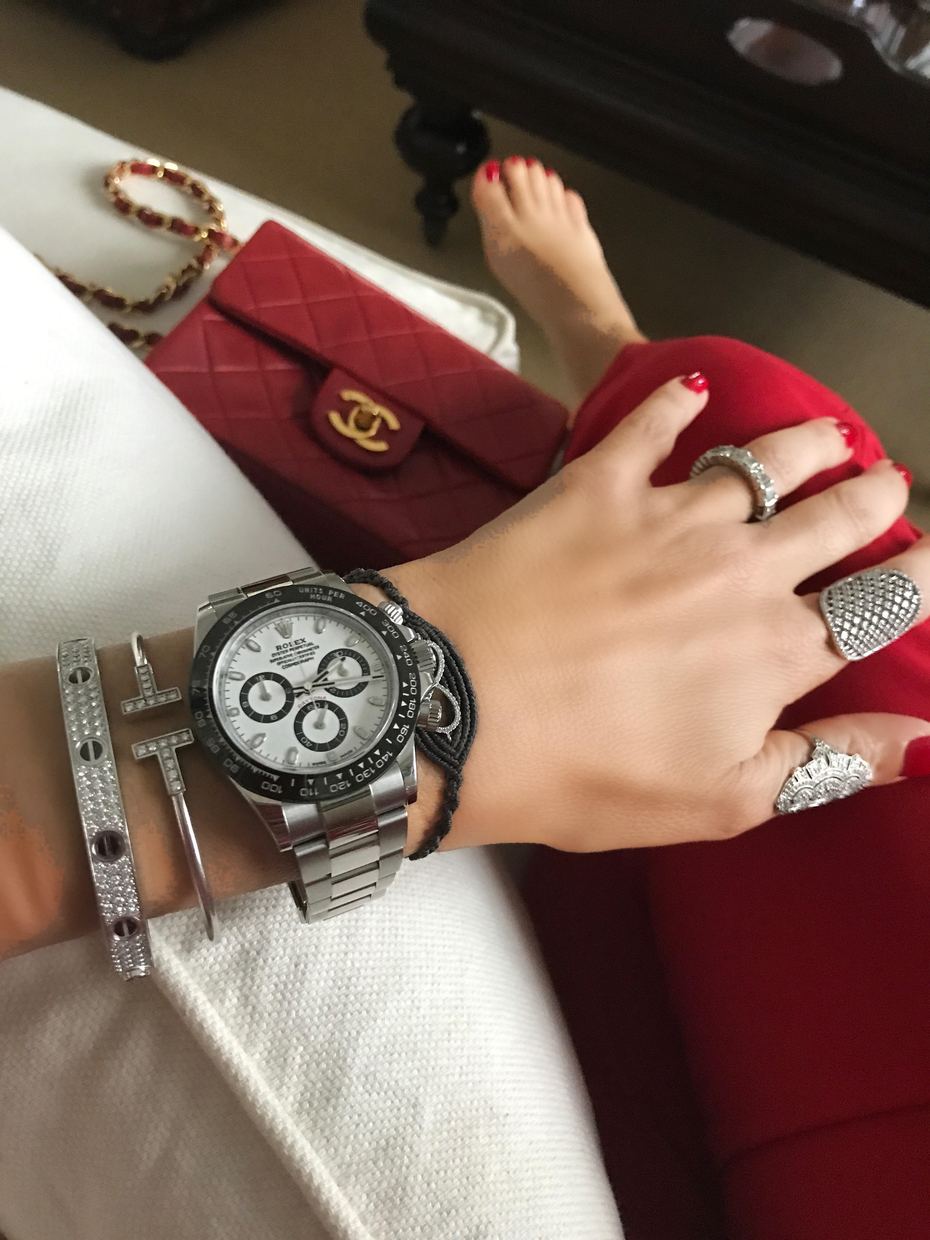 I have always loved watches. From my first Cartier in my mid-teens I've been smitten. Not by movements or complications but by how pretty they are. In fact, if I had a penny for every time someone told me, "You know Cartier isn't a proper watchmaker; it's only a jeweller," I could have bought the Paul Newman!
To be frank, I don't care. Never have. Doubt I ever will. I buy watches that look pretty on my wrist and to the eye. I personally don't want an MB&F or an Urwek on there, no matter how innovative, intricate or complicated they are. Aesthetically, they don't work for me. I may want an A. Lange because I'm forever in love with the company's faces, but when it comes to buying one I always change my mind... Please don't misunderstand me here; I'm not in any way disrespecting these brands, but as a woman they don't have that attractive appeal I'm looking for.
Women craving tourbillions and double moon phase calendars may not quite be the next big thing.
That's not to say I wear women's watches. I actually don't. Most of my watches are the male version. From Rolex's Daytona, which I believe is the perfect everyday watch, to my extra-large Cartier Ballon Blu, they're all BIG. Women wearing men's-sized watches is a trend that's been around for a long while and I don't believe it will change soon. But women craving tourbillions and double moon phase calendars may not quite be the next big thing.
What is on the rise, however, is one small but significant rise in women wearing one particular brand that was always known for its men's timepieces. It's a brand that I term the "superyacht" of the watch world. Instantly recognisable as expensive, it stands out on the wrist for that one reason the buyer bought it. The brand has been marketing itself brilliantly as a measure of success. With price tags of $150k and above, it certainly isn't mass market. Most watch enthusiasts applaud it for having come so far and it seems to be the only new male watch that has effectively crossed the barrier. And although the watches are large and originally quite bulky, many have been streamlined in recognition of their new, growing market. The brand I'm referring to is Richard Mille, but I'm sure you'd have guessed that already. I'm seeing a lot more women sporting RMs, but we still have to watch this space!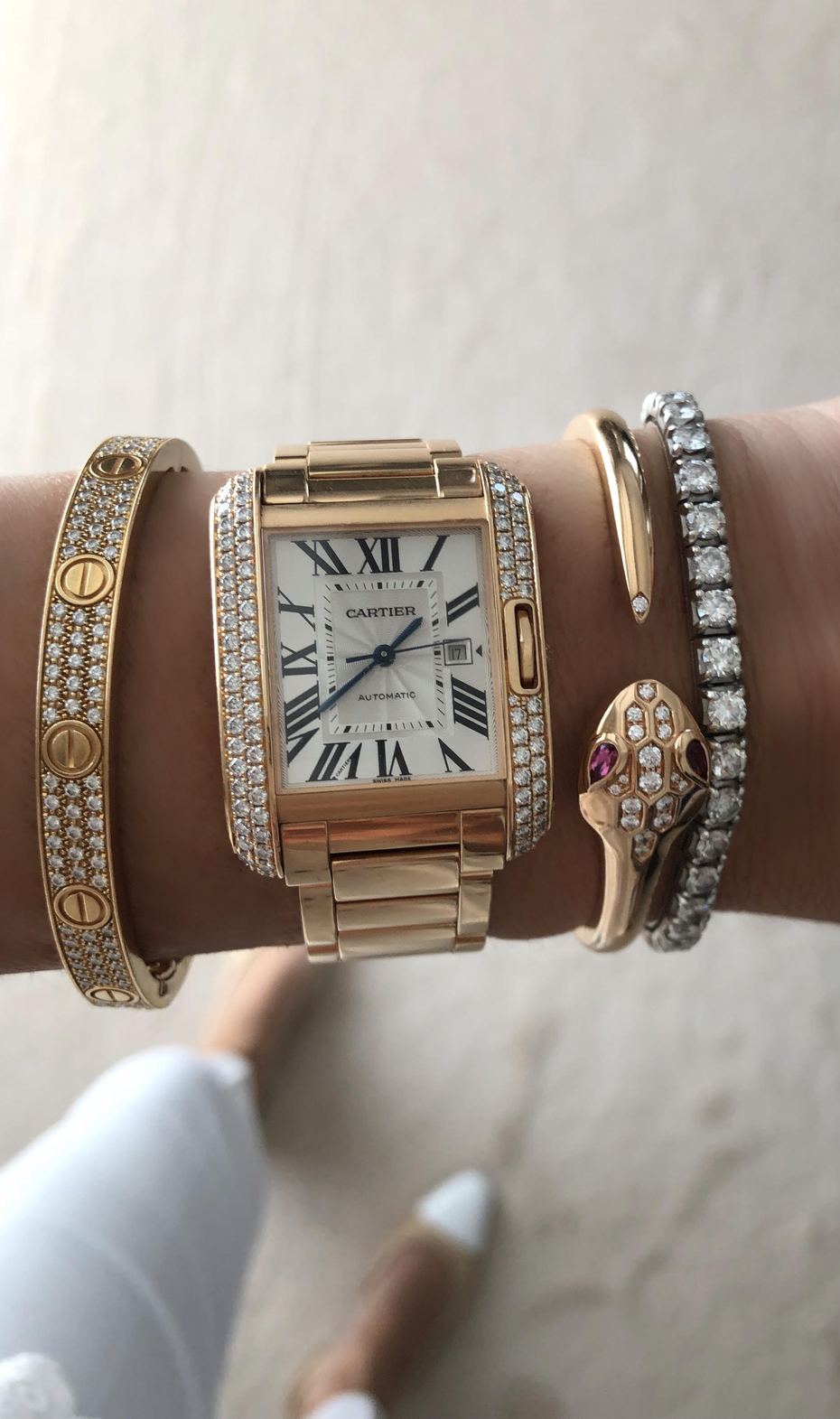 It's certainly no secret that the watch world has always been male-dominated. Used as a measure of success, men when meeting peers often make watch contact before eye contact. The RM speaks volumes at first sight. As a "new" male big watch it did what many other new kids on the block had failed to do. It sold luxury on another level, and very quickly. Men bought into it with all the status attached to it; women are tiptoeing their way into it, steadily but surely. If this was a Birkin bag, it would be the diamond-encrusted croc version. It's the equivalent of wearing a lime green Aventador on your wrist. It's an instant love or hate but it's always respected. I believe the RM phenomenon is going to continue to grow.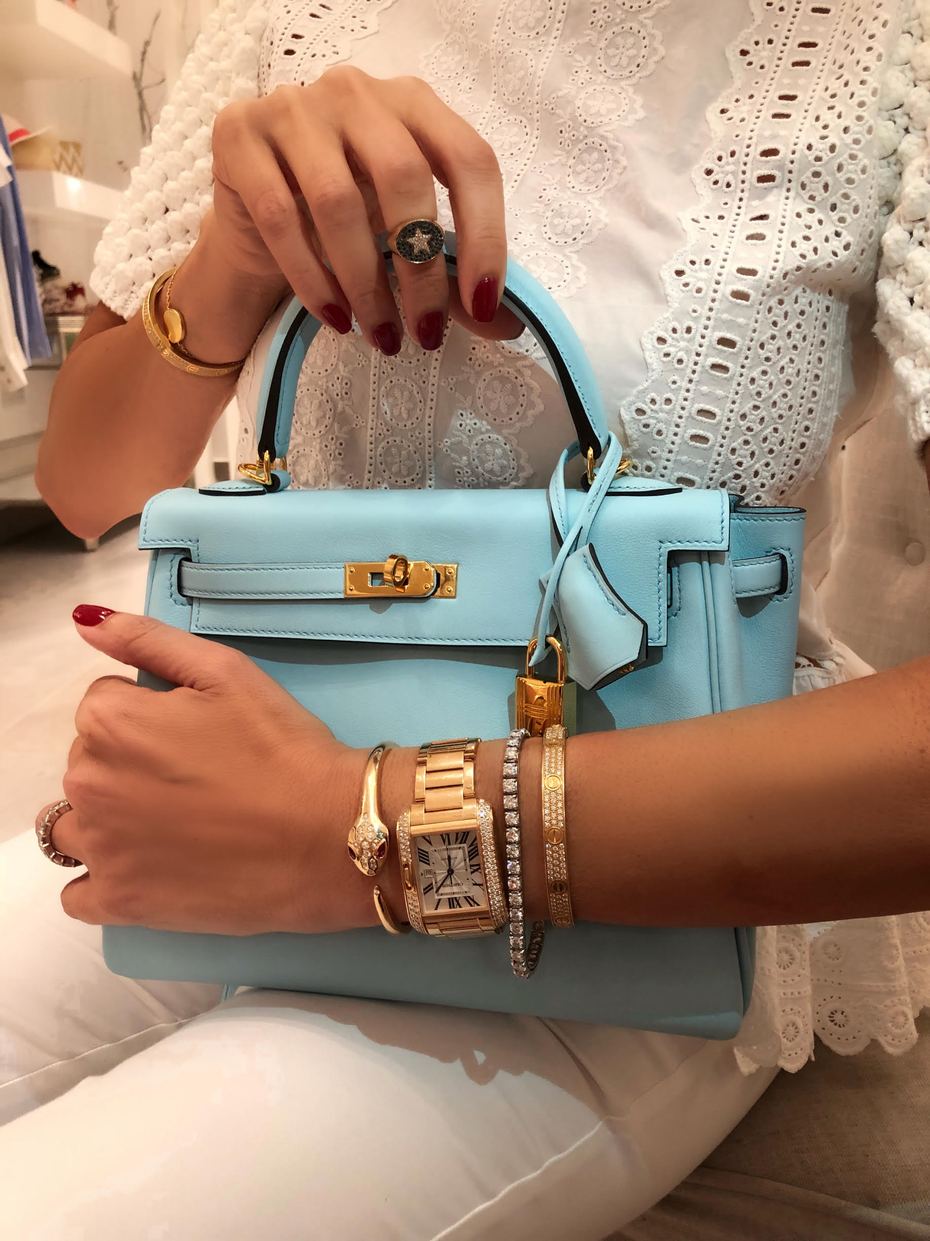 As for my lifestyle and personal taste — I'm not adventurous in my choices. I believe in the classics: Patek, AP, Rolex and Cartier are still by far the most sought-after watches for women. I don't know many women who really appreciate the Vacherons or the IWCs, no matter how pretty some are. Why is that? Well — and again, this is just my opinion — a woman wants a watch that is beautiful but recognisable as being sought-after too! And while so many of these brands have had success with certain pieces, it is those four renowned watchmakers that have stood the test of time with continuing models that are still in demand today. The Audemars Piguet Royal Oak, the Patek Philippe Nautilus, the Rolex Daytona — these are on everyone's radar. Even the most snobbish watch enthusiast will have these in their collection. Yes, they don't do double back somersaults, but getting one will make your wrist smile!
So, while I genuinely appreciate and applaud the intricacies of so many, personally I prefer to stick to my good-looking choices. After all, if it doesn't look good on me, why do I need it? My iPhone is my timekeeper.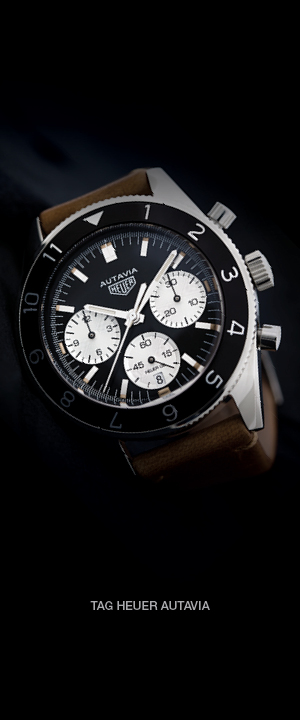 Agree? Disagree?
Be the first to start a discussion.