Mohammed Abdulmagied Seddiqi opens the vault to the storied watch family's personal collection
Interviews
January 8, 2018
Some are said to be born with a silver spoon in their mouths. Not so Mohammed Abdulmagied Seddiqi. "Instead of a spoon, I had a watch," he laughs.
The Seddiqi family has become synonymous with horology in the region, so we jumped at the opportunity when the SVP of sales and retail at Ahmed Seddiqi & Sons offered to open the vault to family's private watch collection for Watch1010.
His grandfather started the business in the late-1940s as a personal hobby. "We grew up with watches," Seddiqi says. "My generation's love of horology came from my father and my uncles, from being involved in the business from an early age. More than nine of us are involved in the family business — not because we're obliged to, but because we love it."
Seddiqi started collecting Swatch watches as a child and still has many of the watches his father got him when he was a young man. "When Swatch launched in the early '80s, it spelled a revolution," he says. "The story of how Swatch saved the watch industry is an intriguing one. Looking back, we must appreciate [cofounder Nicolas] Hayek's role. 
"Of course, for me that was off less importance than the fact that they were colourful and beautiful timepieces!"
While Seddiqi claims to have no idea of the size of the family's collection ["We never count them"], his passion is almost palpable. He is genuinely excited as he reaches for a vintage TAG Heuer and praises Jack Heuer's designs.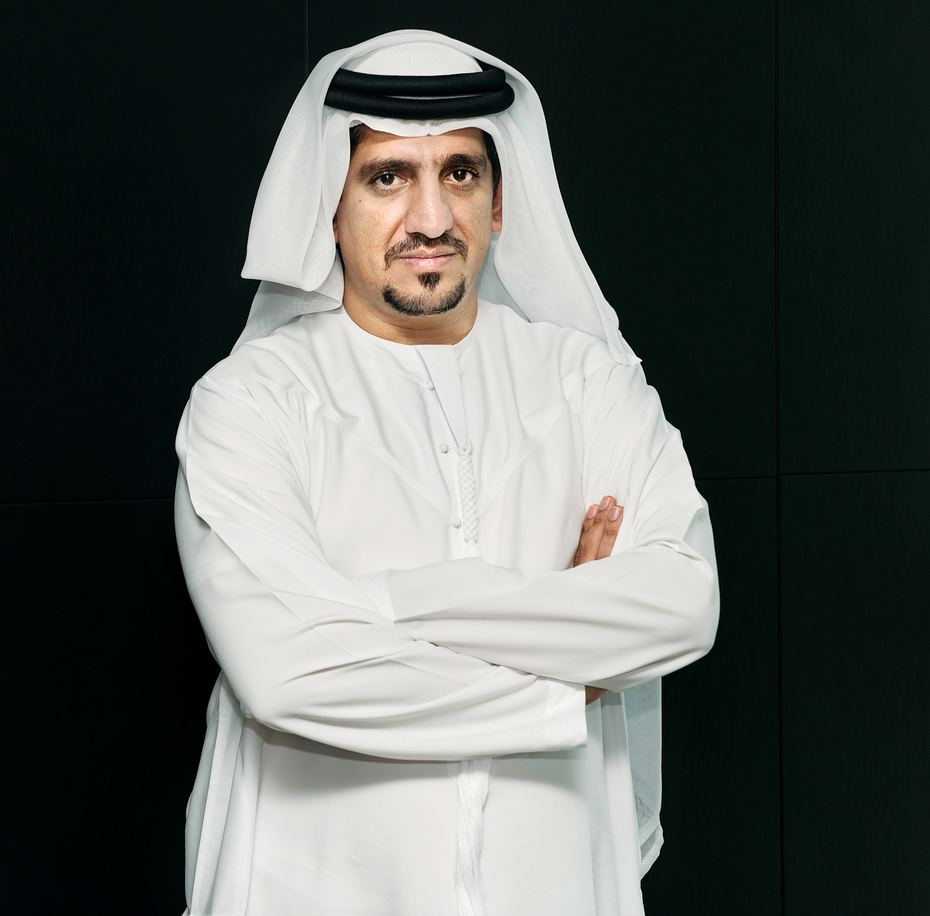 "It's interesting to see new launches that feature a similar design and colour combinations. This dates from the '70s, and I love how eye-catching it is with the striking blue against the fluorescent orange. Even today, many companies wouldn't even dare to do these crazy colours."  This is a private collection in the true sense; there is an emotional connection with each. Seddiqi holds up a platinum Rolex Day-Date with a salmon dial in near perfect condition. One quickly notices that many of the timepieces have never been worn — their tags and protective casings are a dead giveaway. "We do wear the watches," he laughs, "just not often.
"The main reason for having a collection is not to showcase it, but because of the love we have for the pieces." That love is clear when he handles a jumbo gold Patek Philippe Beta 21 with a gorgeous woven bracelet.  "For Patek to have the courage to produce a quartz watch in the '70s, amidst the quartz crisis — and in this size — was significant. Now many manufactures are going back to bigger watches, but it was unusual back then."
One of Chopard's earliest L.U.C pieces, which also formed the basis for the minute repeater that was just crowned the best luxury watch of the year by the Grand Prix d'Horlogerie de Genève (GPHG), features Seddiqi's initials on the movement as opposed to the case, as is standard. "I fell in love with the concept of urushi, and because this [Japanese lacquer art] is only applied on white and rose gold watches, I requested Karl-Frederick Scheufele to create one for me in a steel case. 
"This is my favourite dial, called Secret Garden. I love how the light plays across it, and how it animates the insects."
There's a bronze Tudor from Bucherer, which he bought for the striking colour combination. One of Gérald Genta's final designs, a double jumping hour with a funky blue dial and orange disks is more than 15 years old but feels like it could have been designed today. It lies next to an IWC Deep One. He proudly shows off a super-light F.P. Journe ["one of our favourite independent watchmakers"] in a discontinued aluminium case and titanium movement, and another created for Byblos, featuring a hand-decorated blue dial, Arabic numerals, gold movement and tantalum case. 

 
These watches were invented because of need, not luxury. Farmers needed to be able to tell the time in the dark, so they reduced the movement of the big clocks they had in churches into small pocket watches.
"You can't talk about a collection without mentioning Patek, Rolex or Audemars," he says as he lays an all-black Royal Oak in front of me. "This is from a special edition created for New York, and I flew there to get it because it's so unusual. This piece isn't numbered but it's very sought-after because it's one of the only all-black Royal Oaks."
The company has been instrumental in getting similar special editions created for Dubai and the UAE. "We launched the concept of Dubai editions in 2006. The idea is to always give our friends and clients something that isn't available anywhere else in the market. More than 40 special editions have been created based on our relationships with the brands."
Collaborators include TAG Heuer, Patek, AP, Momo Design, Corum, Moritz Grossmann, Panerai, Richard Mille and MB&F. 
"The main reason for having a collection is not to showcase it, but because of the love we have for the pieces."
"We've targeted brands from entry-level all the way to extremely high-end. Collaborations such as these aren't just important from a business perspective, but also to build the image of Dubai. This is the least we can do given all the support we've had from Dubai and it leadership," Mohammed says.
He shows a Chopard Mille Miglia Speed Black Dubai Edition chronograph, which is limited to 300 pieces. "Back then we didn't have a logo for Dubai, so we created one."
The Romain Jerome DIFC-DNA launched last year is another favourite. It features a modern, minimalist interpretation of a skeletonised movement that almost seems to be floating in space. The case stands out. "The biggest challenge was getting a piece of metal, and we managed to get a screw from The Gate. The rust effect posed another challenge, as the metal is rust-proof. We spent months working with Manuel Emch, and finally we were able to create the corrosion."
Super exclusive, only nine watches were made. "This piece is a part of Dubai. It's a piece of history that can be worn.
"Unfortunately this brand is underappreciated but I believe it will be very valuable in the future, because it ties its pieces to history. Just think of their Titanic and Moon Dust watches." 
The watchmaker takes a different approach with pieces inspired by everything from Pokémon and Hello Kitty to Donkey Kong and Super Mario Bros. "These watches link the wearer to their youth," he says with a smile. 
Seddiqi says he's into all kinds of watches, but does admit most of his timepieces are sporty. He also reveals a soft spot for perpetual calendars. "I'm amazed by the time and effort that goes into create something that could last for a hundred years and still be accurate," he marvels.
He's obviously excited about seeing Greubel Forsey's winning QP à Équation at the GPHG exhibition coming to Dubai Watch Week. 
With a collection as expansive as his, it's hard to believe there's a category not yet represented. Yet Seddiqi doesn't own any minute repeaters, despite being drawn to them. "I guess I'm waiting for the right time. I think I'm still too young for those," he laughs.
"These watches were invented because of need, not luxury. Farmers needed to be able to tell the time in the dark, so they reduced the movement of the big clocks they had in churches into small pocket watches. That's an amazing feat. From that need to create something that would help them, came an iconic component of the industry," says Seddiqi. "In the same way because of my grandfather's hobby, we've become an empire in the watch industry in the region.
"We even encourage our children to pursue the right hobbies, because you never know where it might lead!" 
Agree? Disagree?
Be the first to start a discussion.