Bremont adds two new models to the Supermarine range
Bremont adds two new models to the Supermarine range
New, smaller iterations offer professional divers military efficiency
News
January 17, 2018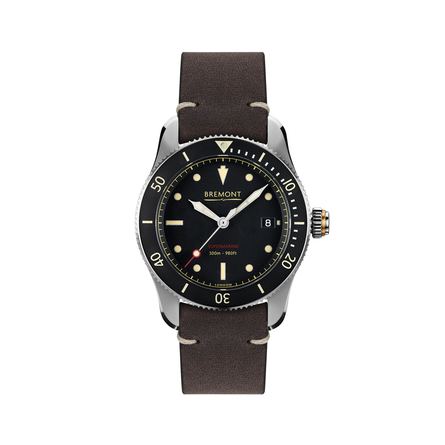 British watchmaker Bremont has released the Type 300 and Type 301 iterations of its acclaimed Supermarine range. The latest chronometers have been scaled down slightly from their predecessors, the S500 and the S2000.
Where the S500 and S2000 offered a 43mm and 45 mm case respectively, the S300 and S301 are 3mm and 5mm smaller, at 40mm.
According to the British-based watchmaker, the smaller iterations respond to a demand for a sleeker professional dive watch.
Nick English, cofounder of Bremont, said: "The need for a robust dive watch was the driving force behind the Type 300's design and build. It's a wonderful addition to the Bremont stable."
Both models retains its vintage aesthetic, featuring the signature Bremont "Trip-Tick" triple layer case design, and its unidirectional ceramic rotating bezel.
As for professional diving – the target market of this release – the watches come with a 300m-depth rating. It's a sacrifice compared with the previous models, which could withstand depths of up to 2,000m.
The S300 and S301 iterations are named in homage to the iconic 1930s British wartime aircraft – the Type 300 Supermarine Spitfire fighter aircraft, and retain a link to the company's aviation heritage.
Throughout the Second World War, the Spitfire became a symbol of British resilience and a never-say-die attitude in the skies over Europe.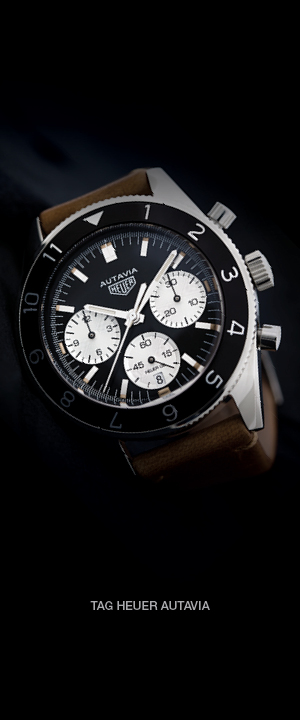 Agree? Disagree?
Be the first to start a discussion.