The second iteration of Singer Reimagined's Track1 chronograph gets an aesthetic update.
News
January 22, 2018
Singer Reimagined has revealed its second timepiece. The second watch from the manufacturer uses the same revolutionary Agengraphe calibre as the original model, but the auto-derived aesthetics of the California-based company's debut timepiece have been given a golden makeover.
The Singer Track1 – Geneva Edition comes with a brushed yellow gold case over a matte black face, a nod, the company says, to iconic timepieces of the 1970s.
Singer's latest chronograph is the first of three editions the company will release this year. Another four editions will be released throughout 2019.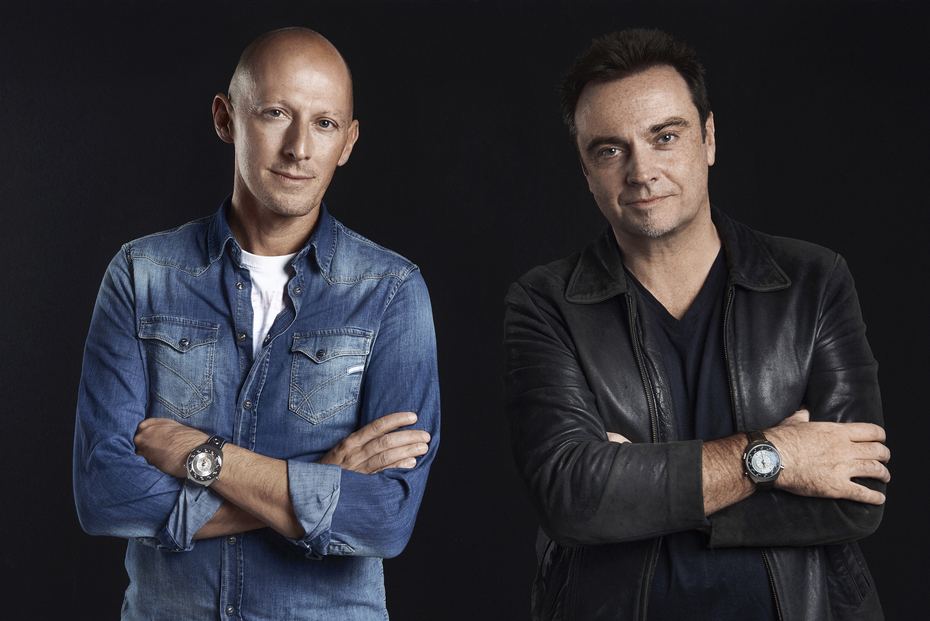 Manufactured by Agenhor, the design of Singer's second timepiece is a compelling mixture of simplicity and complex watchmaking craft. A static orange index is superimposed over two matte black ceramic turning discs with luminescent golden numerals: the inner disk for the minutes and the outer disk for the hours. A delicate golden line runs horizontally through the dial as a final vintage note. The chronograph still has pride of place in the centre of the dial.
Ten years in the making, Singer Reimagined was formed from an encounter between Rob Dickinson, founder and creative director of Singer Vehicle Design – known the world over for its Porsche 911 cars – and Italian watch designer Marco Borraccino. The company was created to reimagine high-watchmaking, combining obsessive attention to detail, unique perspectives and a love for the iconic sport watches of the 1960s and 1970s.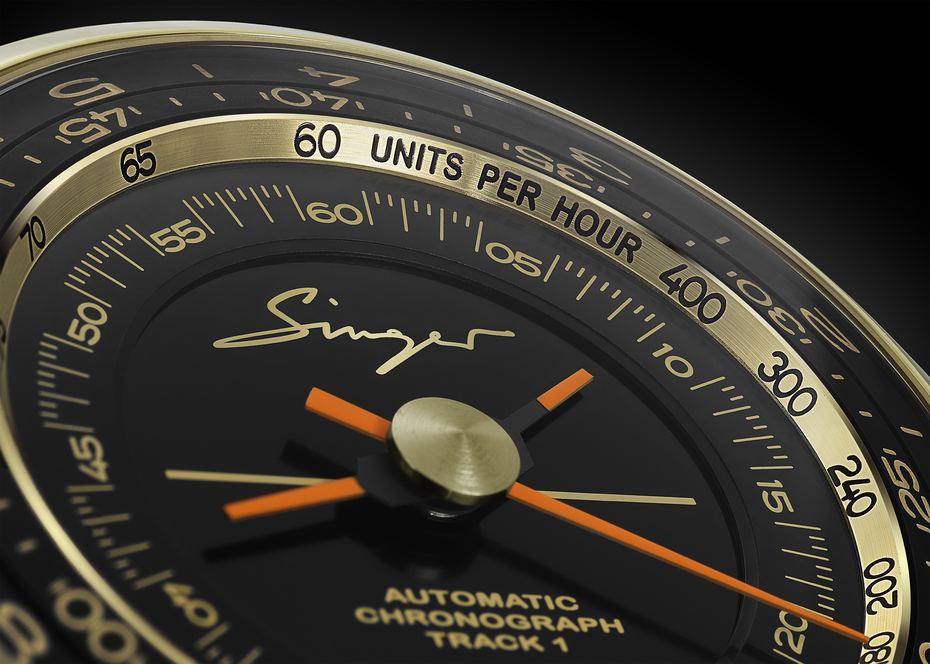 Emanating from the inspiration of Singer Vehicle's iconic sportscars, the strap for each timepiece can be customised and personalised for each individual client's wants and needs.
The company's original Track1 Chronograph sells for approximately $40,000.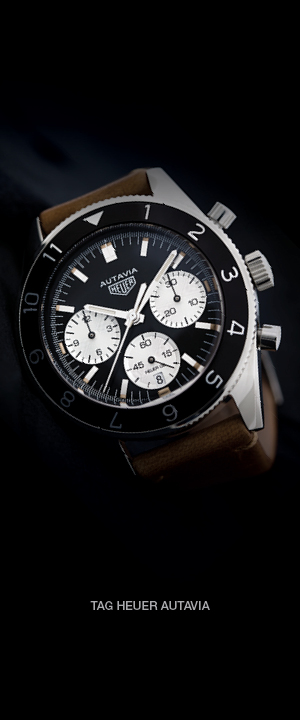 Agree? Disagree?
Be the first to start a discussion.