Credit Seiko The Credor Fugaku tourbillon dial is entirely hand painted
Proof that a Japanese brand can make luxury watches.
Features
October 15, 2017
That Seiko seriously underplays its undoubted luxury credentials is a given both within the industry and among collectors. These credentials are underpinned by severely elegant Grand Seiko watches and a stunning Sonnerie watch produced under the Credor label. The reticence is usually, and somewhat adequately, explained away by the need to avoid confusing the market for Seiko's basic offering.
Grand Seiko, at least, has been available in Europe and the US for a few years now, but the more exotic Credor watches have been strictly for domestic consumption. Pleasingly, that's all changed with the opening of boutiques in Madison Avenue and, now, Knightsbridge.
Seiko's boutique on Brompton Road will certainly draw interest for the array of Grand Seiko watches, but the star attractions will be exotica from the Credor range including the porcelain-dialled Eichi II, a Spring Drive watch for which Seiko consulted with the revered Swiss master, Philippe Dufour, on the finer points of the watch's finishing.
Made at Seiko's Micro Artist Studio in Shiojiri, the Eichi II is both simple and complex, the snowy whiteness of the dial and the blue being perfectly balanced; the £40,000 tag representing serious value for the level of craftsmanship the watch represents.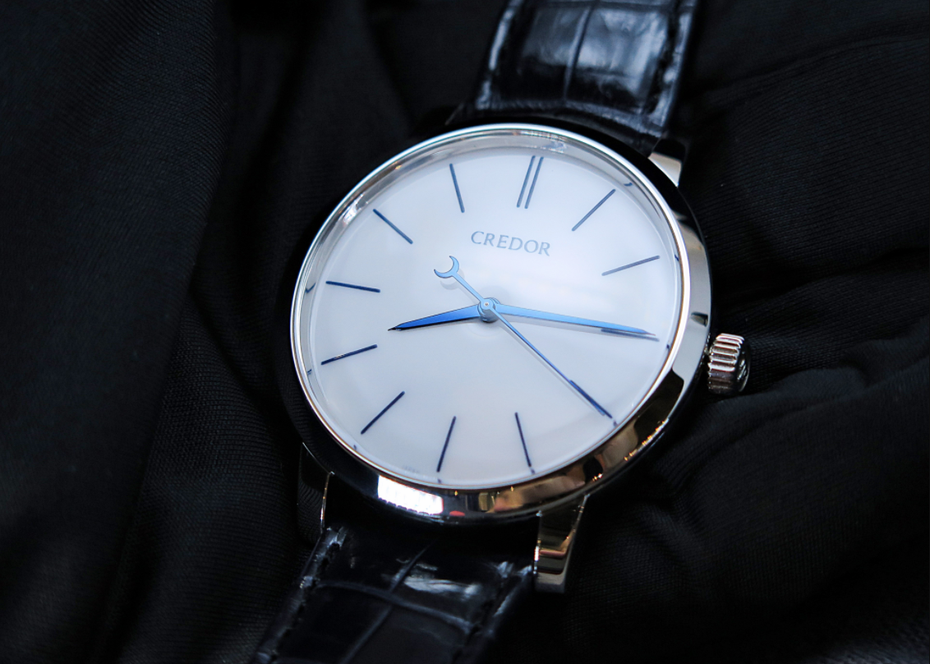 More astonishing still is the Fugaku tourbillon, a masterpiece of watchmaking, engraving and Urushi lacquer work. Inspired by Hokusai's Great Wave Off Kanagawa (coincidentally on display at the British Museum as part of the Hokusai exhibition), the watch goes far beyond most people's perception of Seiko.
The interplay of colours and engraving has to be seen to be believed, while the deployment of traditional craft techniques such as Maki-e gold lacquer gives the watch a uniquely Japanese feel.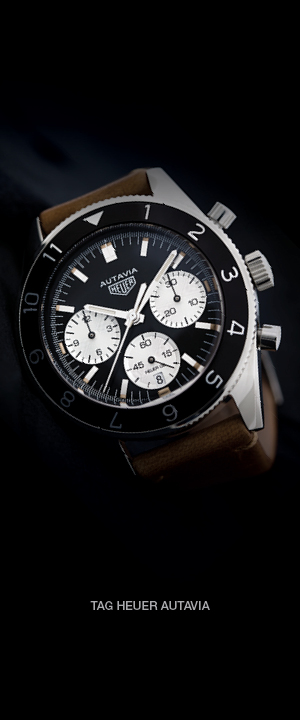 If the Fugaku takes care of any deficit in perceptions about Seiko's credentials in fine watchmaking, another strand that will have its home at the boutique is the brand's pioneering work with the design house, Giugiaro.
A harbinger of the 1980s revival that the watch world looks set to indulge in, the Seiko x Giugiaro Astron is the latest in a collaboration that has produced a stream of minor classics ever since the first fruits appeared in the early 1980s, just in time to feature as suitably futuristic watches in 1986's Alien.
Giugiaro has given the new Astron a high-tech exterior to match the GPS-powered technology within, there's a black-coated and hardened, asymmetrical titanium case and a high-legibility dial that catches that early-'80s black and primary colour combination most effectively. Definitely worth a visit.
---
This article was first published in The Telegraph
Agree? Disagree?
Be the first to start a discussion.