Jean-Marc Wiederrecht on the all-new movement, being used by Fabergé and Singer.
Reviews
October 31, 2017
The humble mechanical chronograph hasn't become the most popular horological complication by being found wanting over the past 201 years. As a mechanism it is a triumph of design; simple, intuitive and in its most mainstream forms, fairly bulletproof too.
The basic layout of a central seconds hand supported by subsidiary dials displaying additional information is so entrenched in the collective consciousness that any other approach would surely be unthinkable.
Jean-Marc Wiederrecht – the man called in when the likes of MB&F, Van Cleef & Arpels, Hermès, Harry Winston and Fabergé need an innovative horological solution created with a deft touch – is accustomed to thinking the unthinkable, however.
Wiederrecht's Geneva movement house Agenhor was drafted in when Fabergé, now owned by coloured gemstone miner Gemfields, set its sights on establishing an ambitious watch programme. Peter Carl Fabergé, the original company's founder, was known for commissioning master craftsmen to complete projects, including the famed Fabergé eggs; so Agenhor's involvement is certainly authentic.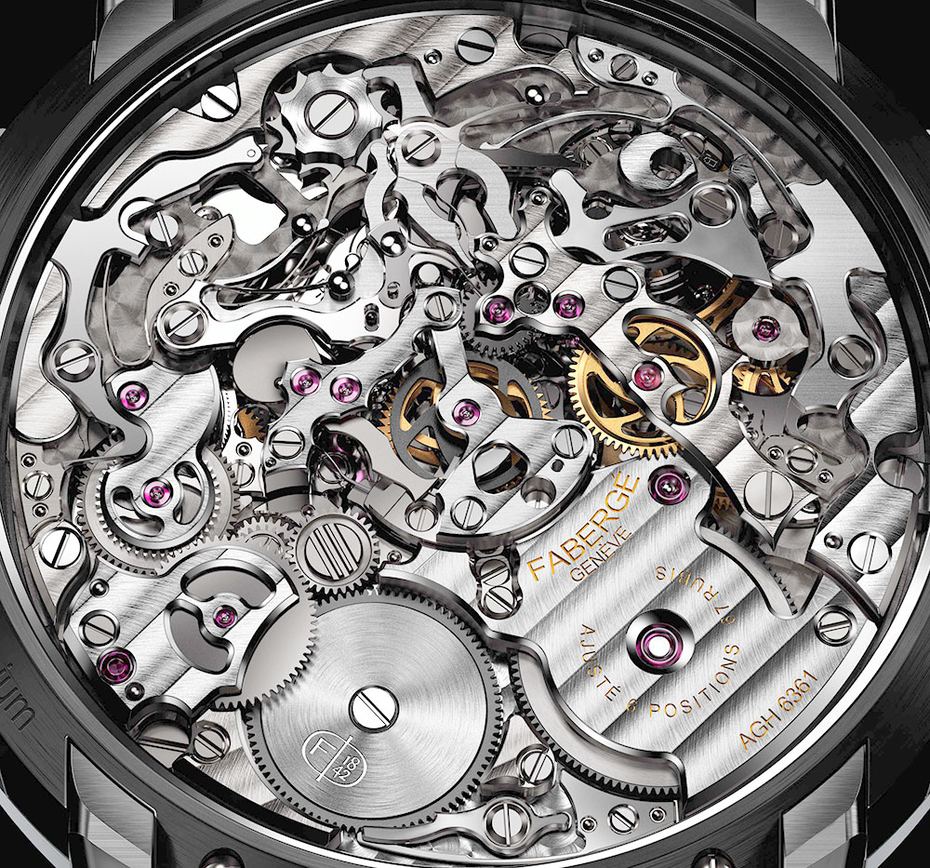 Wiederrecht's founding work on Fabergé's fledgling watch project quickly earned the brand two consecutive Grand Prix d'Horlogerie de Genève (GPHG) awards, first for the Lady Compliquée Peacock in 2015 and then for Fabergé's dual timezone DTZ in 2016. This year, he will receive watchmaking's highest individual honour, the Gaia Prize.
The inventive watchmaker had envisaged a centrally focused chronograph as far back as 2002, when he began work on a movement with the bulk of the components arranged around a central void, which could then be used to house complications or even small artworks. He felt this space would also be ideal for a central chronograph and conceived the idea of a watch which focused first on the chronograph display ahead of timekeeping.
"In 2008 I started exploring how to do that; where to put all the indications, the hours, minutes and seconds in the centre with perfect jumps and, to allow perfect legibility, big hands instead of those small counters," he explains.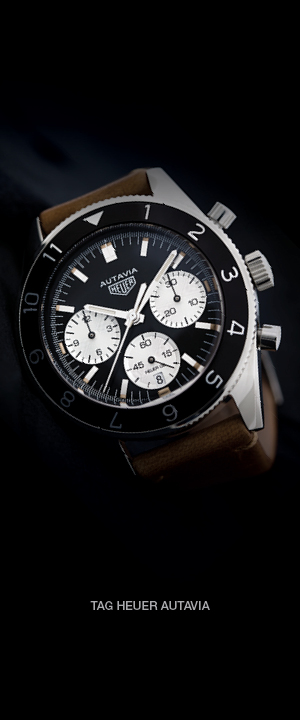 We can make a few hundred pieces a year here with the people we have now. We don't want to mix our qualities in what we are able to produce
Wiederrecht's concept of 'the movement with a hole in it', required a rethink on the placement of timekeeping hands and, in 2016, he revealed that short, peripheral hands could track around that central space on both the Fabergé DTZ and Dalliance. He uses this same solution here to frame his new central chronograph movement, the AgenGraph.
He made the 'heart' of the AgenGraph the Second Wheel and mounted a snail-shaped cam on it which, under tension, makes a complete turn in one minute.
"That will lift a lever until 60 seconds, when it will fall down and instantly make a jump on the minute wheel in the centre. Then there is another cam on this minute wheel which enables perfect jumps of the hours as well. The seconds turn normally," he explains.
The chronograph features a column wheel and the lateral, friction-fit AgenClutch, one of five patented Agenhor developments in the movement, which avoids the pitfalls of a standard horizontal clutch where toothed wheels engage whilst in motion, often clashing before meshing. Wiederrecht's solution uses two toothless wheels which engage through friction – like a vertical clutch – as well as the chronograph seconds, which are constantly engaged via more traditional toothed wheels beneath. In the event of a shock the sprung friction wheels can separate momentarily, protecting the system from the shock, while the toothed wheels remain meshed, meaning only a small amount of timing information is lost. It also means the chronograph seconds hand doesn't stutter when it is started.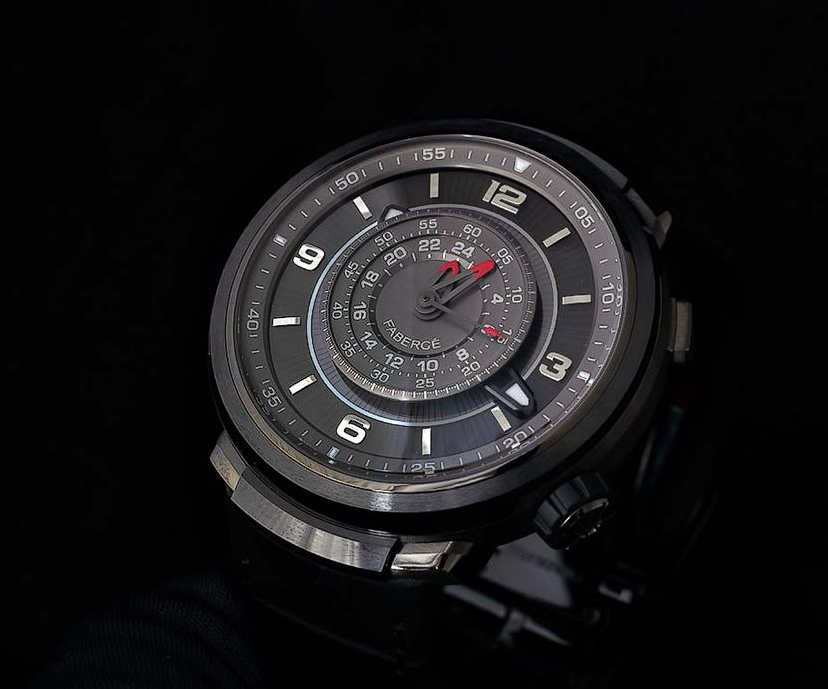 Wiederrecht struggled to make the wheels mesh using friction alone until he turned to a solution more often found in another Swiss staple, the Swiss army knife. He contacted Wenger to find out how their nail files were achieved and devised a similar nickel and diamond dust coating microns thick for the contact surfaces of the wheels.
Wiederrecht points out that the AgenGraph removes the kind of confusion that might arise when reading traditional chronograph subdials. Many chronograph minute subdials (Omega's legendary moon watch, the Speedmaster Professional for example) display just 30 minutes, rather than the full 60 of the hour. You have to first judge the progress of the hand on the adjacent hour sub dial to determine whether it depicts the first or second half of the hour. A reading of 17 minutes could just as easily mean 47 minutes depending on where the hour hand points. The AgenGraph does away with that, instead the minute and hour hands both jump instantaneously from one marker to the next.
The AgenGraph's use of snail cams to achieve this precise jump of minutes and hours is also a far better use of energy within the movement than that of a traditional chronograph, which draws all of the torque necessary to advance the hand in the final second of the period. Wiederrecht's snail cams build up the necessary torque slowly over that same period.
A substantial part of Wiederrecht's refinement of the traditional chronograph lies in removing much of the tension from the movement, replacing high tension springs and mechanisms with lower tension alternatives and simultaneously reducing the potential for component breakage. The re-set of a traditional chronograph is one such high tension system, the AgenGraph instead opts to release its brake and allow the tension of the snail cam tracking arm reset the movement.
He then made sure the two small mainspring barrels were good for a 60-hour power reserve and used the same dial-side winding rotor used on the DTZ, no doubt to afford a better view of the extremely complex movement through the exhibition caseback.
Wiederrecht is clearly pleased with his work on the AgenGraph or Calibre 6361, saying: "Everything is centred on the chronograph information, and after that you can read the time very easily. It's a true improvement. It's much easier, much more accurate to read like that."
Most of our reference points up until this point have related to Fabergé in some way and while the AgenGraph did in fact debut inside the brand's Visionnaire Chronograph earlier this year, the movement doesn't belong to Fabergé, nor was it commissioned by them. The AgenGraph is the first movement Agenhor has created for itself with a view to selling to others. But he next company to purchase Calibre 6361 from Agenhor was one you might not have heard of before, especially not in horological circles.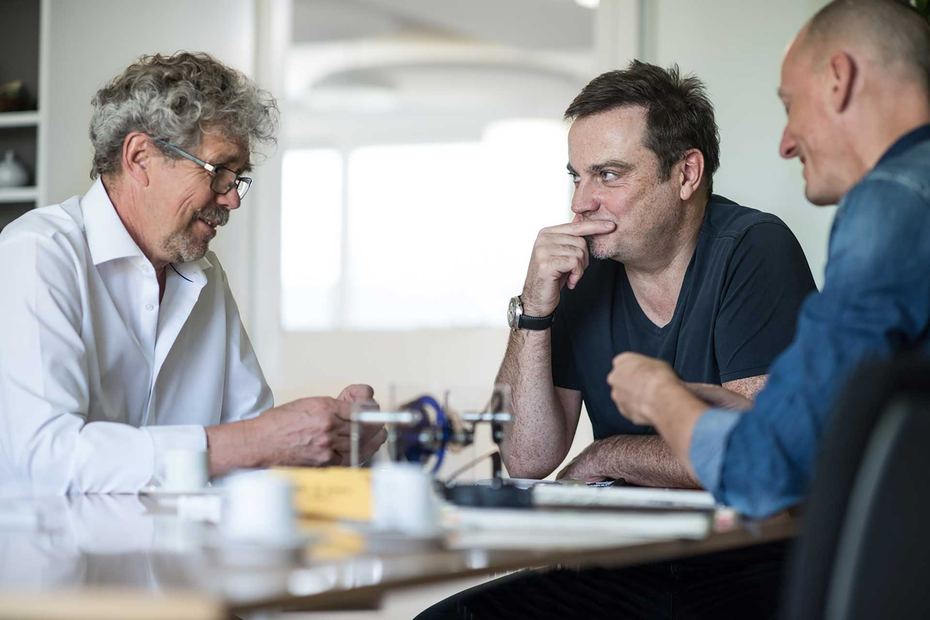 Singer Vehicle Design does extraordinary things with vintage Porsches; not so much restorations as six-figure reimaginings. Some go so far as to call the company's bespoke cars the finest created. Founder Rob Dickinson's appreciation of cars unsurprisingly also stretches to watches, so when Panerai's former head of design and head of watch design at the Geneva School of Art & Design, known as HEAD (see box), Marco Borraccino, approached him with an idea for a Singer chronograph, he listened.
Wiederrecht, a member of the school's technical commission, remembers discussing the project with Borraccino for the first time: "It was crazy because he'd made a lot of drawings, but one had the hands at the centre of the movement, he didn't know how to do that but liked how it looked. It was crazy because by this time I'd been working for six years to develop a chronograph like that."
While the Visionnaire Chronograph has two peripheral hands for timekeeping, the 50-piece Singer Reimagined Track 1 limited edition opts for two concentric discs and a more consciously 1960s design.

But Wiederrecht's ambitions for the movement that took his company nine years to develop require greater volume if they are to offer a commercial return. Agenhor is now looking for other brands – bigger brands – to develop watches around its AgenGraph movement.
"We can make a few hundred pieces a year here with the people we have now. We don't want to mix our qualities in what we are able to produce, but if we find a brand which is interested in producing maybe 50 pieces a month, we could cut the price in two.
"Today the parts are made to Geneva Seal quality, all at the highest level, we're now trying to see if someone might be interested in doing another version, a little more industrial. It will never be made by robots, but when we can buy more parts together it will make for a better price and after organise the production better."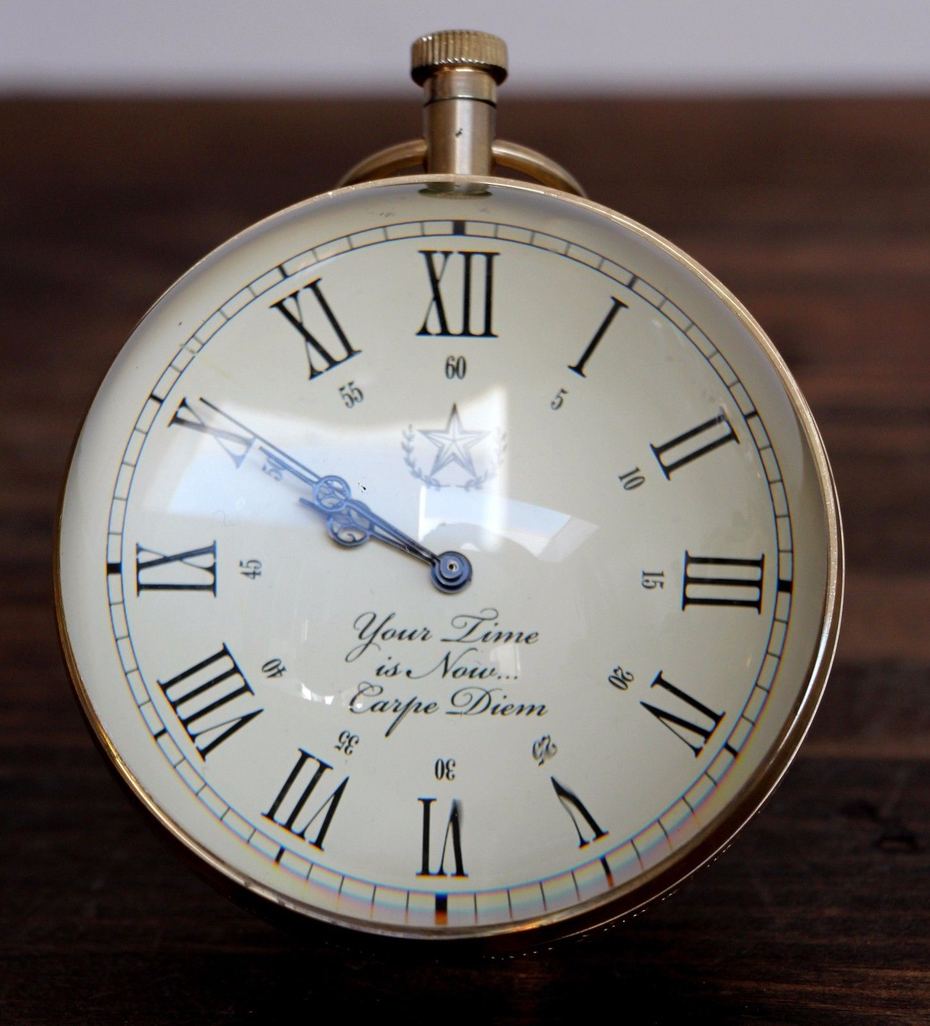 While technically the AgenGraph supersedes many aspects of the traditional chronograph movement, Wiederrecht doesn't believe it will replace it.
"The only way [for it] to replace the normal chronograph would be to make one million pieces a year," he estimates. "Going from the price that we are now to the price of say a 7750, is not imaginable today. But, if we were to work with a big producer, say Swatch/ ETA and produce 100,000 pieces a month then why not?"
Carpe Diem
Not only has Agenhor created its first widely available movement with the AgenGraph, but it has also put the new chronograph movement at the heart of its first creation for biennial charity watch auction, Only Watch, which takes place in November.
Watch design students from Marco Borraccino's HEAD class designed the Carpe Diem desk clock, which houses the movement inside a crystal ball- style case.
The Carpe Diem replaces hands altogether with five concentric discs. The colour-coded three inner discs display chronograph hours, minutes and seconds while the outer two discs display timekeeping hours and minutes.
---
This article was first published on Salon QP
Agree? Disagree?
Be the first to start a discussion.