The Rolex Testimonee gets philosophical, talks sartorial aspiration and retiring from F1
Features
October 15, 2017
A week before the British Grand Prix, Mark Webber climbed into a racing car for the first time in seven months, when he went through his second retirement from racing, having already stepped down from Formula 1 at the end of 2013. Not to actually race the car, mind you, merely "demonstrate" Porsche's Le Mans winning 919. How did the famously handsome Australian, notable in F1 as much for his looks and refusal to take any stick from his not-always-easy teammates as for his raw talent, feel about getting back to something that has been his life for the past 22 years?
"To be perfectly honest mate, it reminded me why I'm happy to be out," he says bluntly with just a flash of a smile. 
Webber's not one to dwell. He was at Silverstone as part of his new role as Rolex Testimonee - a title the luxury watch brand and official timepiece of F1 bestow on the stars of the sport. But he's also busy working on his own new business, an active sportswear brand named after his social media handle "Aussie Grit Apparel".
Aussie Grit launches in December. It's designed for those who prefer to take the exercise away from the gym. "I've always been an outdoor man," says Webber, who famously started the 2009 F1 season with steel pins in his leg from a mountain biking accident. "I love nature; love being in the backcountry and being Australian that's obviously synonymous with us. I've always loved my mountain biking, always loved my running and I thought, okay I've got a wardrobe full of different type of kit from so many different brands I figured I want to drop on to something we can do ourselves."
Webber is clearly enjoying the new challenge. "It's great for my mind. We've got a really exciting young design team in Australia and it's coming together well. I'm visiting the factories looking at the stitch lines, looking at the bondings… motorsport learnings you know."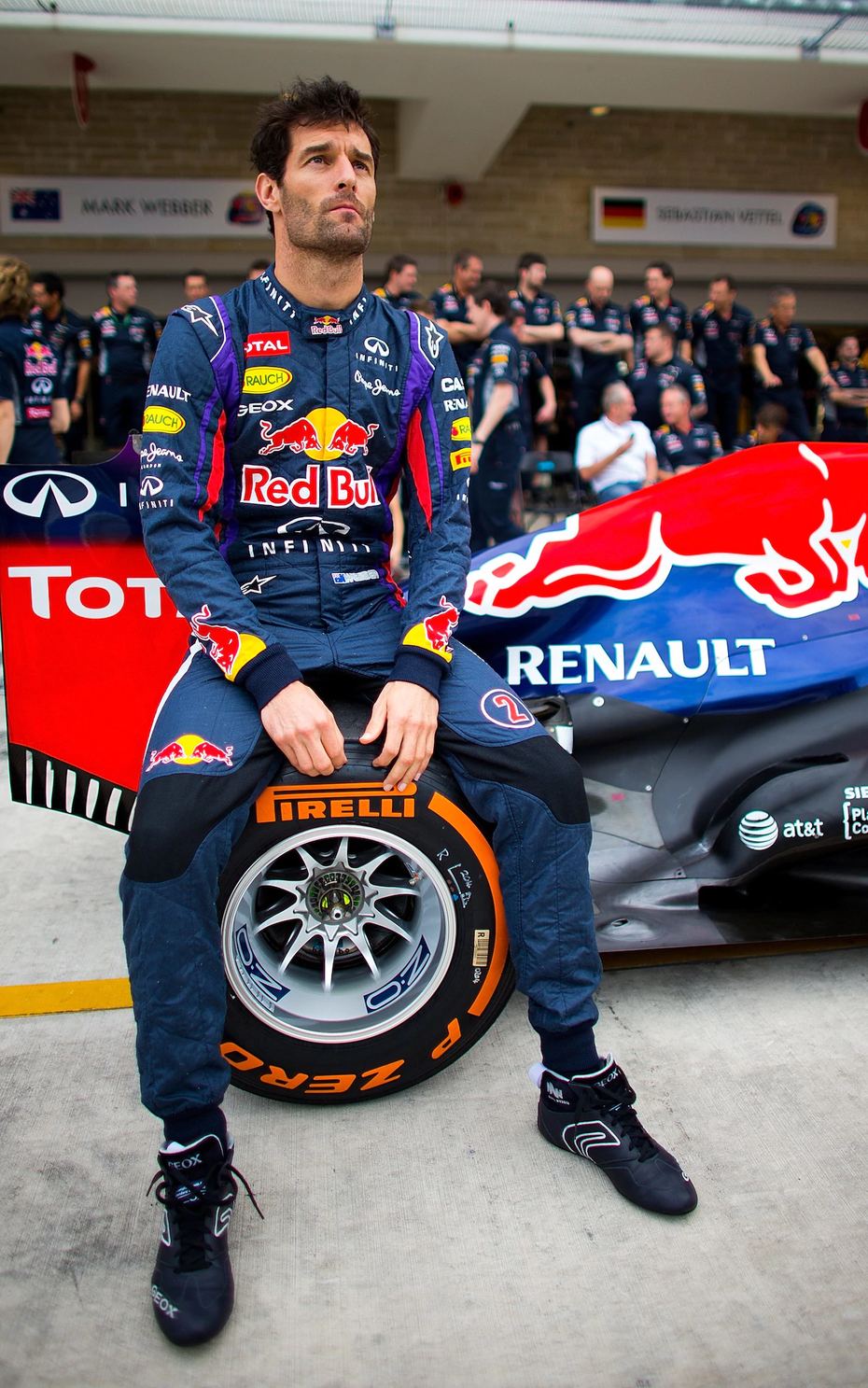 Like most inside the F1 paddock, Webber is obsessed with detail. Unlike most the obsession hasn't quite obscured the humanity behind it.
Webber didn't need data to tell him it was time to get out of F1. He points out that he set the fastest lap in his last F1 race in Brazil in 2013, finishing second and sharing the podium with Vettel and Fernando Alonso who by then had six world titles between them. "The share price was sensational at that race…" he says. 
But aside from such wistfulness, little looking back. Indeed, Weber was happy to admit publicly that aged 40, he no longer quite had it in him.
That's rare in racing, where ego is measured to three decimal places. But it's what defined Webber, the self-styled "Country Boy" with the "Aussie Grit", and helped him achieve nine F1 career wins, as well as three third-place finishes in the F1 championship and scooping the 2015 World Endurance Championship.
While you'll likely still see Webber at the Australian and British Grand Prix, he no longer attends every race. ("Australia is basically a minute-by-minute schedule with a lot of TV work. I also do a lot of work with Rolex. As title sponsors, Melbourne and the Silverstone are the key events for Rolex and it's a great opportunity to catch up and talk about motorsport at this level — the pinnacle obviously.") Equally, while a live race will usually see him sat in front of the TV, if there's tennis or football or rugby on during a practice session, then racing gets regulated.
Webber had known at the start of the 2013 season it was to be his last. "I got to a point where certain sections of my job were getting a little more difficult. In terms of principles and standards I look to get the best out of everyone I work with, so if you're the guy looking at your clock thinking maybe I can go home early tonight then maybe that's the first sign?"
He also admits that the accidents began to prey on him. He's had three "big ones" in his career; a crash at Le Mans with Mercedes, after F1 with Porsche and in June 2010, right in the middle of his time with Red Bull when he pointed his RB6 at the sky during the Valencia race, somersaulting before sliding into the barriers at close to 190mph. It's no exaggeration to say he was lucky to survive. He admits counselling from Jackie Stewart — Rolex's original 'Testimonee' in F1 back in 1968 — was a huge help at the time.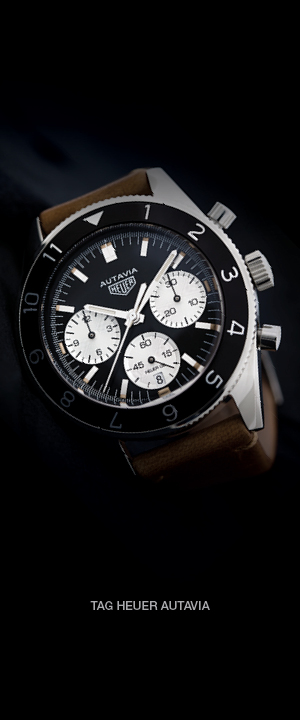 Rolex has been a long-term Global Partner and the Official Timepiece of Formula 1 since 2013 and is celebrated its first year as F1 Event Title Partner of the 2017 Formula 1 Rolex British Grand Prix.
"First you have to understand why; your fault, mechanical failure? What can you do next time and so on. It's tougher on the people around you probably. We are all quite unique individuals in terms of being able to park accidents like that but yes, there is a bit of baggage. And it get's sticky, especially later on in life, when you get towards your forties. At 25 you see things totally, totally differently. You are absolutely fearless, selfish too. The consequences are just not on the radar."
It's clear Webber's in a reflective mood. "Naivety is a great thing, as it means you don't ask whether this is a healthy thing to pursue. You have that drive and that passion to follow it because you don't know how hard it's going to be," he says. 
A philosophy that might well apply to his new clothing venture, too.
---
This article was first published in The Telegraph
Agree? Disagree?
Be the first to start a discussion.