The all-new titanium FB1.4 Chronometre brings a fresh appeal to an award-winning timepiece.
Reviews
March 13, 2018
Having picked up the prestigious Aiguille d'Or at the 2016 Grand Prix d'Horologie de Genève for the FB1, you could excuse Ferdinand Berthoud for resting on its laurels. But it hasn't. Instead, the historic watchmaker's fourth iteration of the FB1 line has a clean and fresh look that updates the timepiece in a sophisticated way.
The new Grade 5 titanium case marks an evolution of the case materials used in the creation of the skeletonised watches and makes the piece considerably lighter than its forebears.
Previously, white gold (1.1), rose gold (1.2) and platinum (1.3) have been used for the marine-inspired watches. Now, the materials used in the octagonal 45mm case mark the most significant and striking change from the previous models.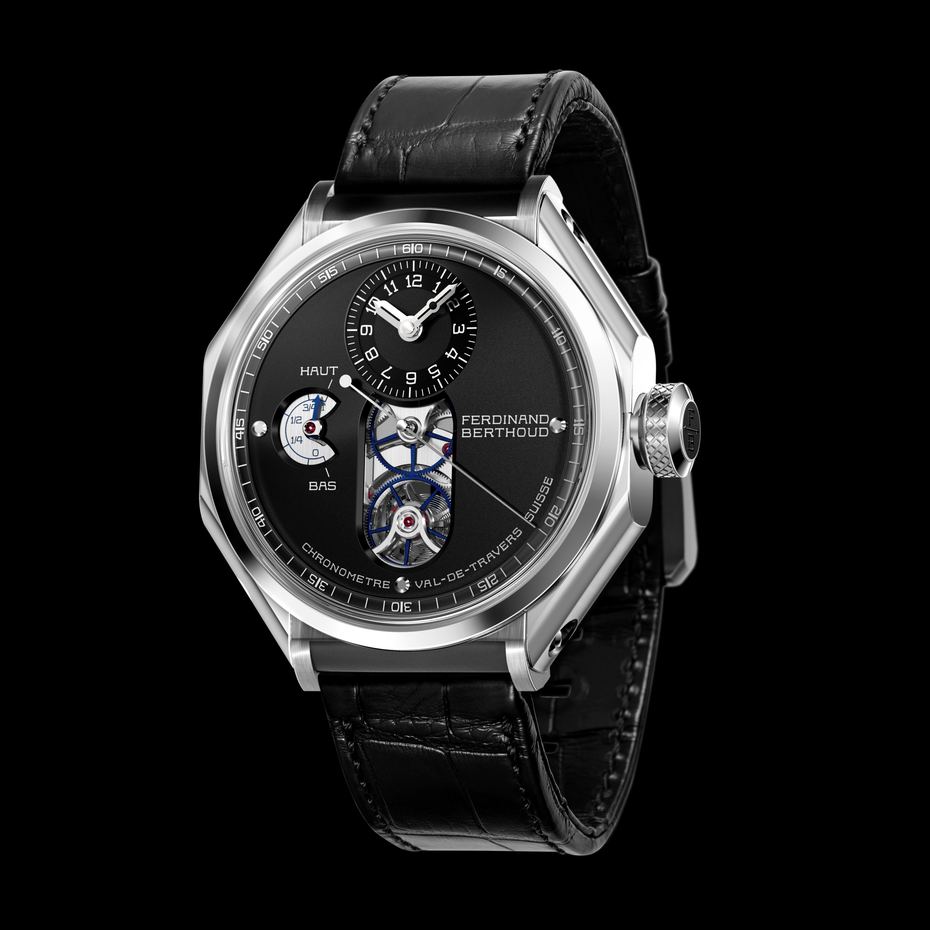 Where sapphire windows were previously used in the case flanks, sapphire bridges have been used on the movement for the first time, which offer an unrestricted view of the one-minute tourbillon, the fuse-and-chain mechanism and the polished cone with ruby-tipped feeler arm for power reserve display. With this change in transparency, the view of the Calibre FB-T FC-2 has been moved to the back, allowing light to filter through the piece.
Like the three previous variants of the FB1, the movement is endowed with horological complications inspired by Ferdinand Berthoud's scientific 18th century marine chronometers.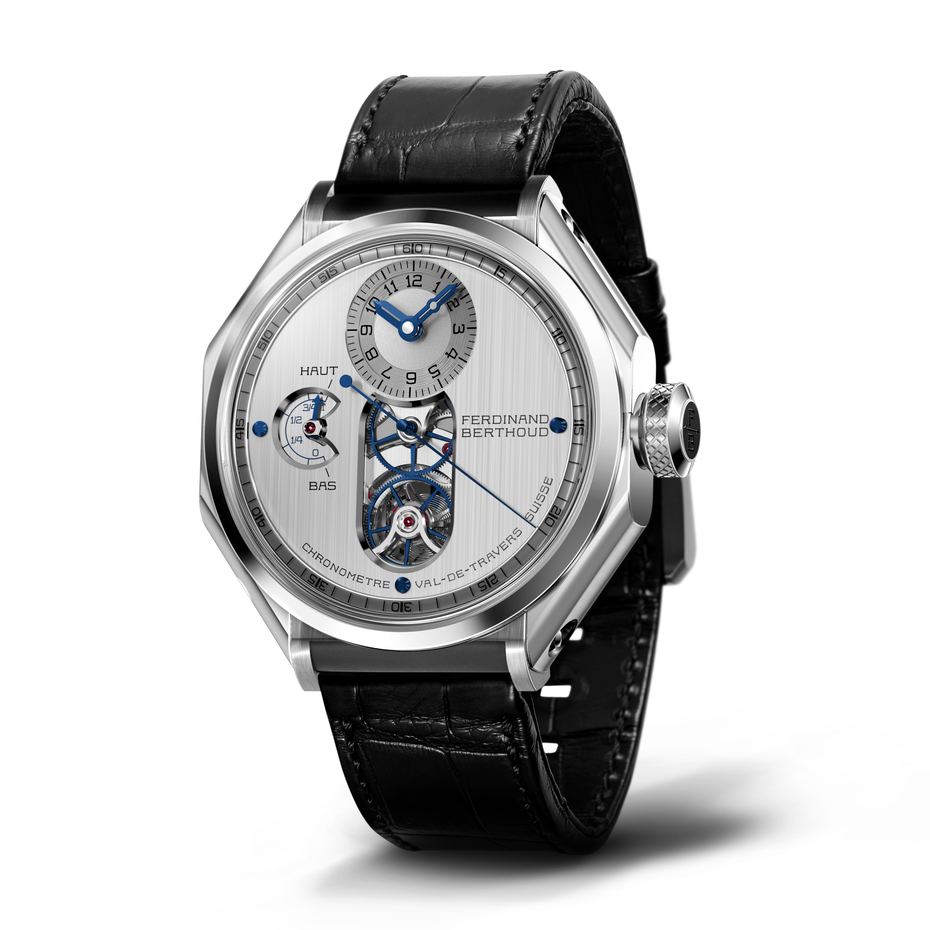 Further, the minimalised blue, white and grey palette of the FB1.4 with the blue accents evokes a simpler marine aesthetic to the watch. It's available in either a black or silver dial.
Limited to 20 pieces, the FB1.4 Chronometre comes with a price tag of $207,900.
Agree? Disagree?
Be the first to start a discussion.