ArtyA is a niche watchmaker with a reputation for far-out creations all called Son of something
Features
November 16, 2017
Famed for his penchant for creating timepieces from unusual raw materials ranging from butterfly wings and dinosaur dung to bullets and even human blood, it's fair to say ArtyA founder Yvan Arpa is a million miles from your typical watchmaker.
With such extreme concepts and designs, clearly ArtyA timepieces are never going to appeal to the mass market, but with each piece either released in a numbered limited edition or entirely unique, mass-market production was never on the cards for a brand whose designs mirror its unconventional founder.
Launched in 2010 by Swiss-born former mathematics professor and professional Thai boxer Arpa, who has worked for the likes of Baume & Mercier, Hublot, Romain Jerome and even helped Samsung with the design of its new smartwatch, ArtyA has released a catalogue of weird and wonderful watches, each of which falls into a different distinct collection. 
The brand has gained a list of celebrity supporters, including actors Dwayne Johnson, Arnold Schwarzenegger, Vin Diesel and Steven Seagal, sports stars Mike Tyson and Pelé, and even Russian President Vladimir Putin, who reportedly owns three ArtyA pieces.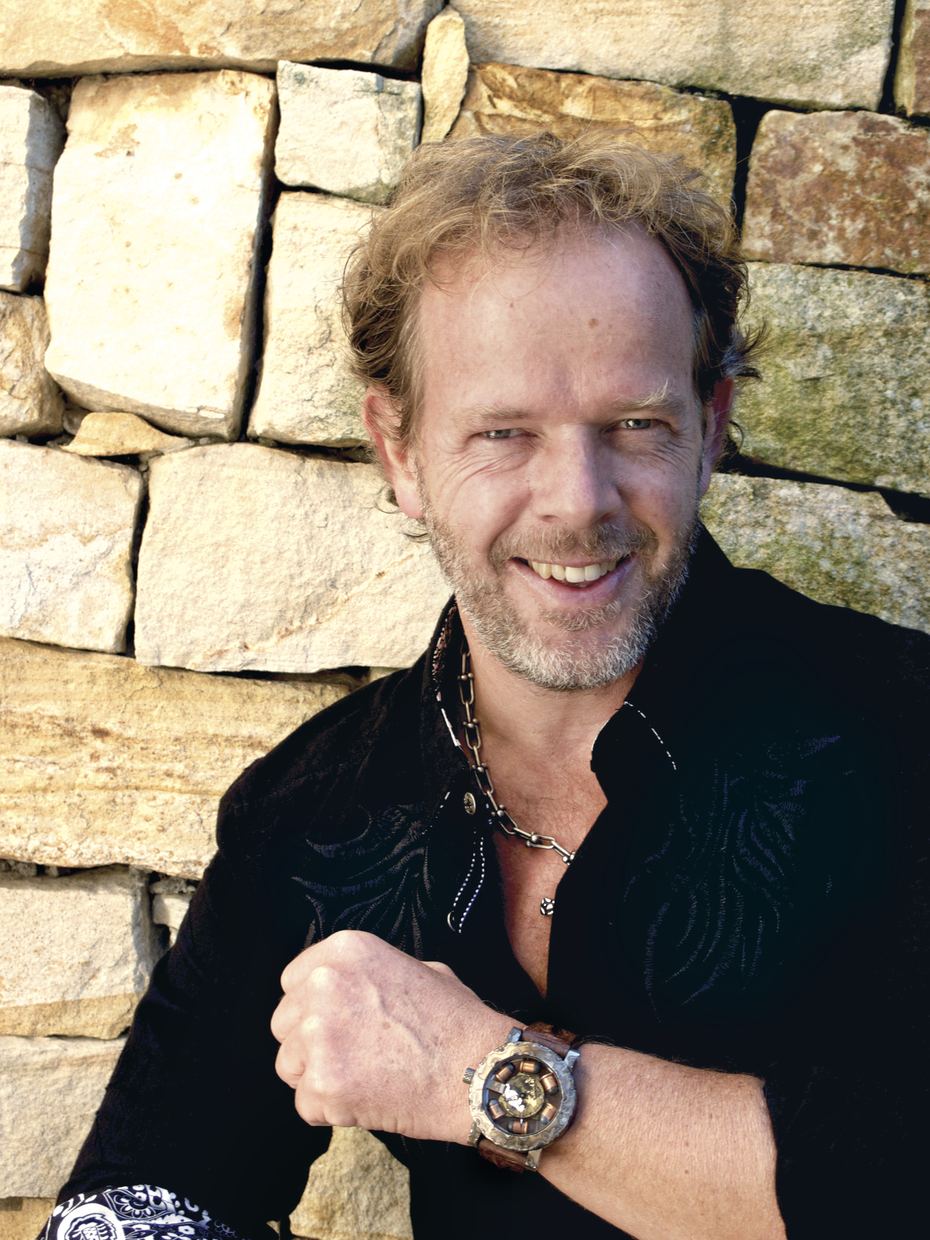 The collection that has perhaps garnered the most attention over the years is the Son of a Gun family. In a world first, Sun of a Gun watches contain real ammunition, with bullets ranging from 6mm to 44 Magnum. And if the traditional Sun of a Gun collection isn't unusual enough, the brand also offers a number of far-out variants including the Son of a Gun Werewolf (featuring a silver-bullet, hand-forged on the night of the full moon), and the Russian Roulette, which features a fast-spinning dial with six apertures, mirroring the bullet chambers on a six-shooting revolver.
Following the "Son of…" naming structure, the brand also has collections titled Son of Sound, Son of Earth, Son of Art, Son of Gears and, new for 2017, Son of Sea. Featuring real seaweed, the dial — as with all ArtyA creations — is handmade by Arpa's wife, artist Dominique Arpa-Cirpka.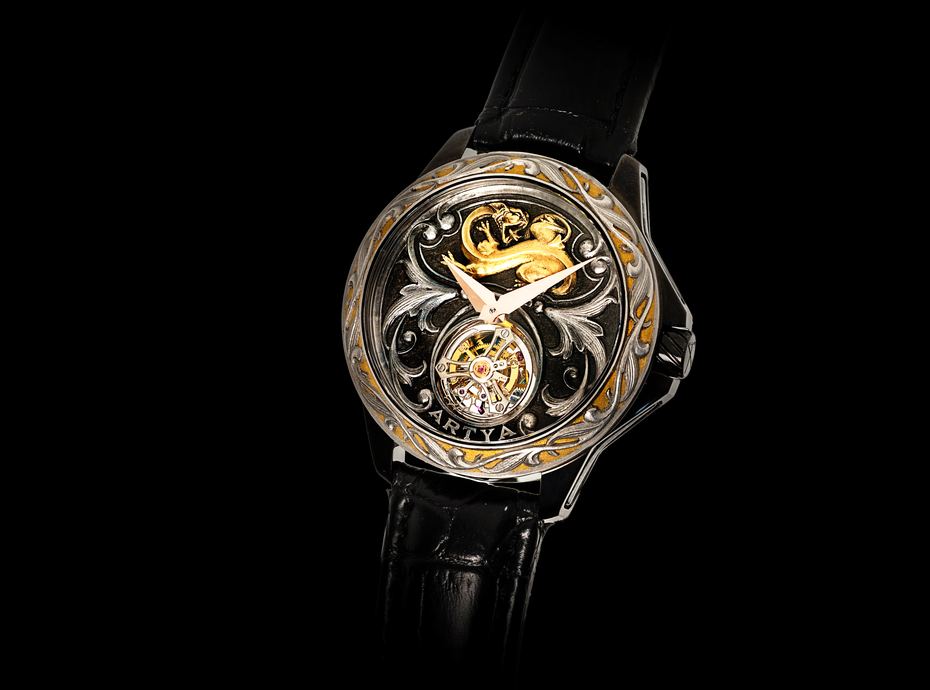 Other new-for-2017 pieces include the Son of a Gun Big Skull — a particularly gruesome creation featuring two sterling silver bullets and a splash of human blood on the dial as well as a bracelet of carved silver skulls and an imposing sterling silver cover in the shape of, you guessed it, a skull. 
And while there's no doubt that ArtyA timepieces are unconventional, don't be fooled into thinking the unusual designs are there to mask any kind of technical deficiency. From a mechanical perspective, the brand is up there with the best of them. One of the few companies still based in central Geneva, ArtyA is wholly independent and run by a highly responsive team of fewer than 10 people. This makes the broad range of exquisite complications the manufacture produces — from three-hands models, perpetual calendars and tourbillons, to minute repeaters and skeletonised mechanical movements — even more impressive.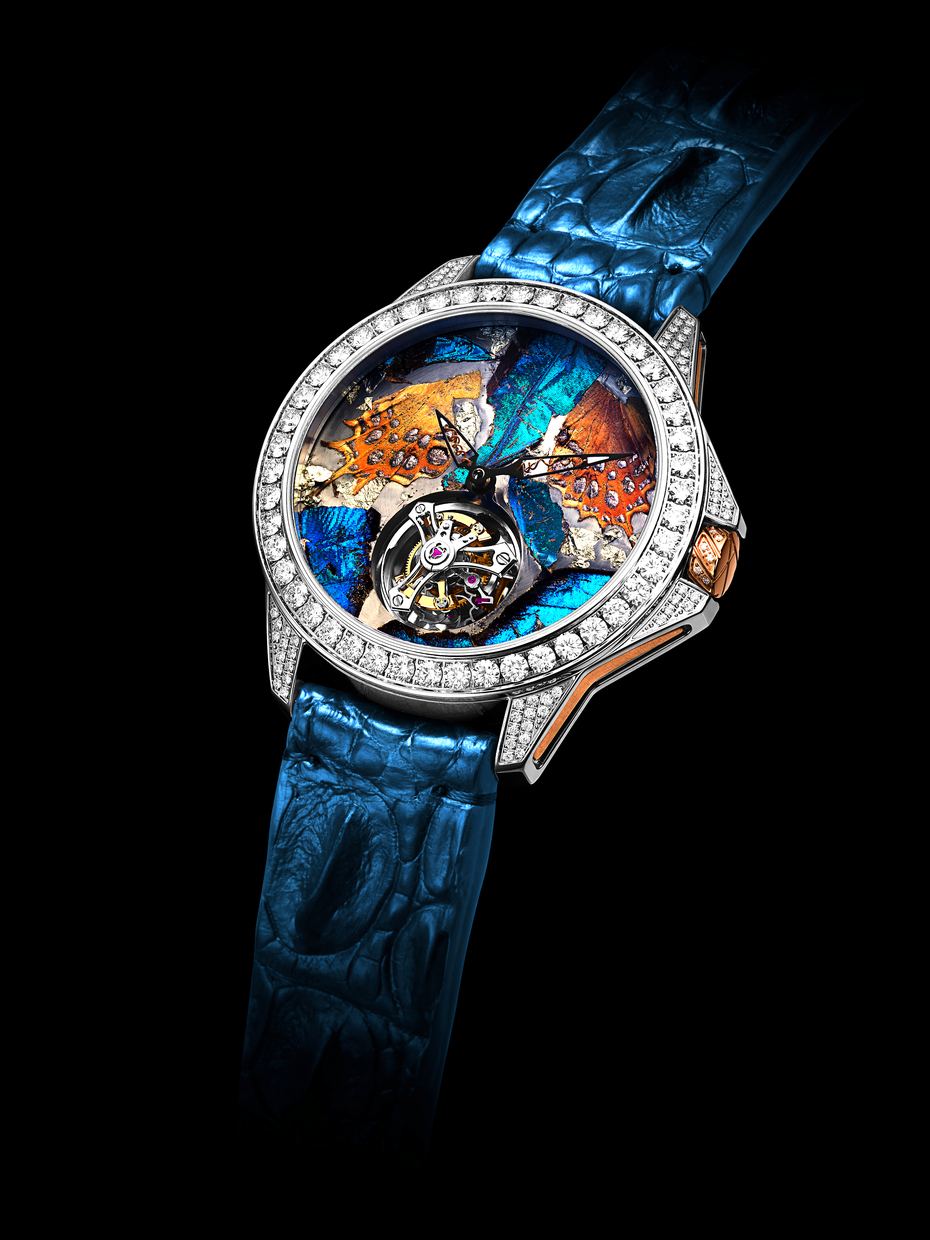 In a highly competitive industry that is prone to ups and downs that have the potential to trouble some of the more mainstream watchmaking companies, ArtyA ensures that it cannot only continue to exist but thrive, thanks to a loyal albeit rather niche fan base.
"No one can escape from ArtyA," Arpa writes on his company's website. "People may like us or hate us, but they can't ignore us."
You can't argue with that.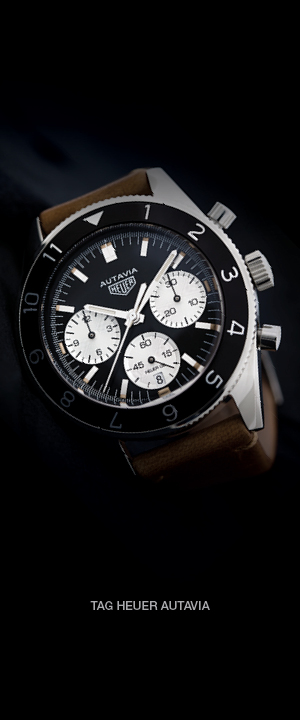 Agree? Disagree?
Be the first to start a discussion.