Zenith Defy Lab & the Science Behind the World's Most Accurate Watch
Zenith Defy Lab & the Science Behind the World's Most Accurate Watch
The timepiece is a result of a renewed scientific approach to watchmaking at LVMH
Reviews
October 31, 2017
When I said four years ago it was possible to regulate a mechanical watch by replacing 30 components with one, watchmakers here said 'he is totally crazy, it's just totally impossible'." We are sat in Jean-Claude Biver's office at TAG Heuer in La Chaux de Fonds, some 20 minutes drive from Zenith's historic manufacture in Le Locle, and TAG Heuer's general manager Guy Sémon is attempting to explain how much things have changed at LVMH watchmaking under Biver's stewardship.
Sémon, the man responsible for the new Zenith Defy Lab, is quick to state that he is not, nor will he ever be, a watchmaker despite having devised the most advanced watches TAG Heuer has ever produced. He is a physicist and an engineer (as well as a former jet pilot for the French Navy).
The Zenith Defy Lab sees a regulator that includes the functionality of balance wheel, hairspring and anchor in a single component etched from a sheet of silicon.
The circular disc, almost the diameter of the entire calibre, is secured to the movement and oscillates about its centre using three arms, each comprising a beam and a mass. Being silicon, the regulator doesn't suffer from the effects of friction nor require lubrication, but it is susceptible to shocks beyond 1,500G.
Not only is its design unprecedented, but its oscillation is also highly unconventional; high frequency at 15Hz, and low amplitude, travelling through just 6 degrees. Rather than a small wheel turning back and forth on its axis, the regulator at the heart of the Defy Lab appears to twitch.

"It's fascinating because when you see the product, it's like a heart beating," enthuses Sémon. "The amplitude is dependent on the barrel you are using. In this case the torque of the barrel is 10 Newton millimetres; that gives you an amplitude of 6 degrees and 60 hours of power reserve. If I put a 6N.mm spring inside the barrel I get 4.5 degrees amplitude and 75 hours of power reserve. The lower the torque of the mainspring, the lower the amplitude of the regulator."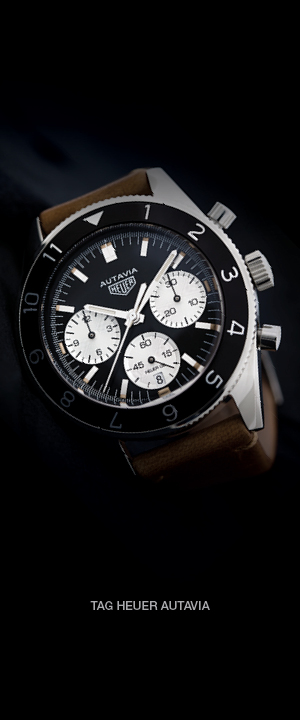 "It is without comparison with a normal mechanical watch. This is the most accurate mechanical watch ever on the market"
Accuracy
All of this results in unrivalled accuracy, Sémon has measured an error across 70 hours of power reserve of just one second. Nothing else mechanical comes close to that.
"It is without comparison with a normal mechanical watch. This is the most accurate mechanical watch ever on the market," states Sémon, who explains that he transferred the principles of parametric oscillations from the field of optics to mechanics.
The new regulator also benefits from being 0.5mm thick, compared to the more conventional 5-6mm. Somewhat perversely this new ultra-thin technology is currently housed inside the 14.5mm thick case of a prototype that has been submitted for the GPHG's consideration. When the first serially produced watch to use the new system arrives next year, it will almost certainly be in a case that highlights this thinness. Ten unique pieces based around this prototype have also been produced (and already sold for around £24,200 each) to meet the Grand Prix's stipulation that all submitted watches have been available for sale.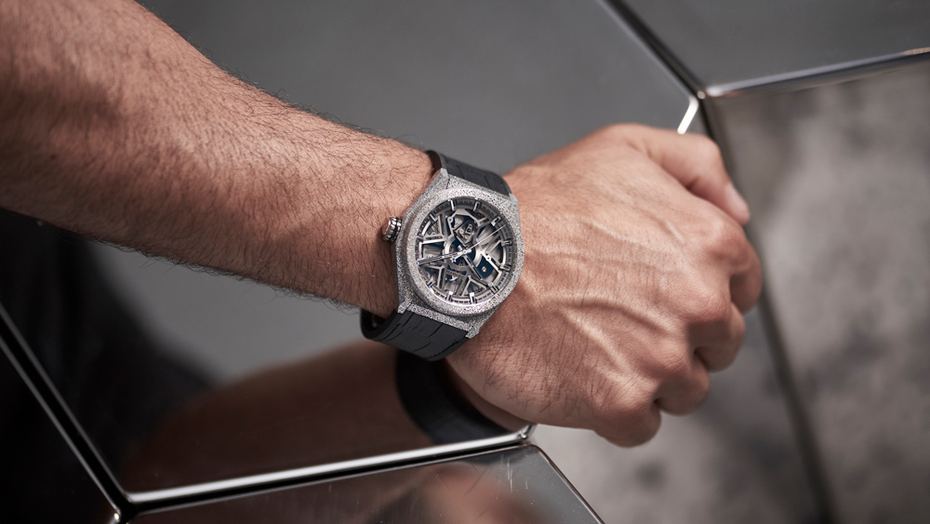 New heart for Zenith
Looking ahead, Sémon also confirms that the new regulator will be able to sit at the heart of any existing complication, saying: "It should be possible to produce an El Primero using this tech, but I don't know when. That's a strategic decision, so you'd have to ask Mr Biver, but in terms of technology it's available."
Not only is the regulator entirely new, so is the case material. Aeronith, a porous aluminium filled-in with polymethyl-methacrylate, (otherwise known as Plexiglass!), was developed by LVMH stablemate Hublot and is 2.7 times lighter than titanium, 1.7 times lighter than solid aluminium and even lighter than carbon fibre composite. In total the watch has 12 new patents.
While the Defy Lab represents the first commercially available watch to find an alternative to Christian Huygens' balance wheel and hairspring combination first demonstrated 342 years ago, this is not the first time Guy Sémon has removed the hairspring from the equation. In 2010 he developed TAG Heuer's Pendulum, a concept watch with a magnetic oscillator rather than a hairspring. Neither is it the only example of progress being made with the idea. De Bethune has in the past demonstrated a similar principle with its high frequency magnetic oscillator concept, Resonique, while Parmigiani Fleurier is still commercialising its Senfine escapement which receives its impulses from twin blade springs.
Introduction to watchmaking
Sémon began his involvement in watchmaking in 2004 when he was drafted in by the designer of the TAG Heuer Monaco V4 to produce the watch which, considering its tiny drive belts are the same thickness of a human hair, was no mean feat.
He felt it strange that watchmakers seemed to employ a trial and error approach rather than leaning on scientific theory and soon realised that the abstract mathematical theories he had developed during his three-year tenure as lecturer in advanced physics at the University of Franche-Comté could be applied to watchmaking.
He was promoted to head of TAG Heuer's research and development division in 2008 and went on to develop TAG Heuer's Mikro series of ultra-high frequency chronographs, winning a GPHG Golden Hand in the process.
"In 2013, when I achieved the last tourbillon 1/100th of a second, I asked myself, what's next? I could have continued to improve existing complications, but I am not a watchmaker. My idea was to hit the top tech in a watch, the regulator."
Sémon worked on the problem in his own time before recruiting a team of the brightest young minds, but these were also not watchmakers, they were scientists and engineers.
"Normally in watchmaking, engineers are used for production, not for studies. Here at LVMH it's exactly the opposite. We start with science and engineering then we ask watchmakers to assemble it."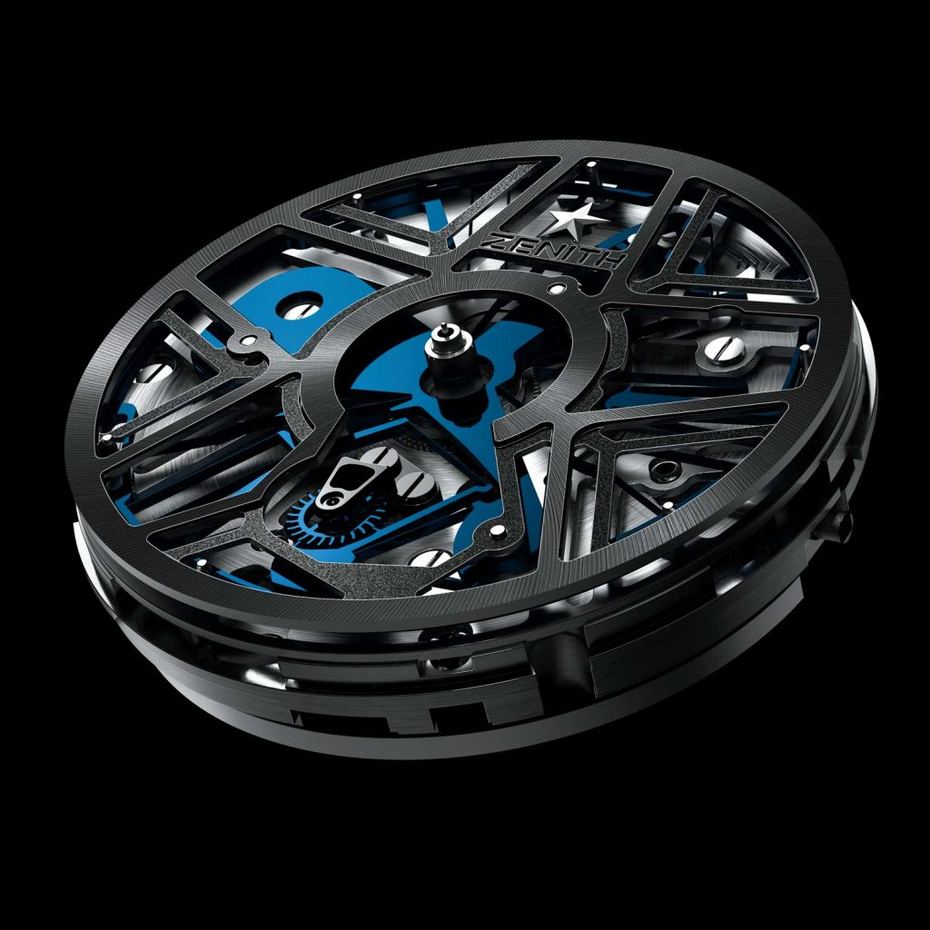 Science first
This approach should not come as a surprise given that we are looking at an exciting new watch from Zenith by talking to the general manager of TAG Heuer about a new case material invented at Hublot.
The watchmaking resources of the LVMH troika comprised of Hublot, Zenith and TAG Heuer are now clearly more centralised than they have been in the past, something which Sémon confirms: "It's very difficult to try and build this kind of transversal structure because you know each brand has its own identity and it's very difficult to share different opinions but, yes, it's where Mr Biver wants to go. He wants to create a science institute in the watchmaking division at LVMH."
Sémon would clearly be in his element surrounded by fellow scientists and Biver's plans point towards an enthusiastic return to the kind of advanced, projects Sémon brought to TAG Heuer. But this time it might not be restricted to a single brand.
---
This article was first published on Salon QP
Agree? Disagree?
Be the first to start a discussion.